If you see a product here and buy it using the link we provide…we receive compensation and there is no additional cost to you; CampingForFoodies.com is a participant in the Amazon Services LLC Associates Program, an affiliate advertising program designed to provide a means for sites to earn advertising fees by advertising and linking to Amazon.com.
We want to help you have the best experience possible so we collect, use, store, and disclose data collected from visitors, including, where applicable, that third parties (including advertisers) may serve content and advertisements, collect information directly from visitors, and place or recognize cookies on visitors' browsers. You can read more about that here.
---
No time to look for recipes, create a menu and write a grocery list? No Problem! Get our 3-Day Dutch Oven Camp Menu Plan here!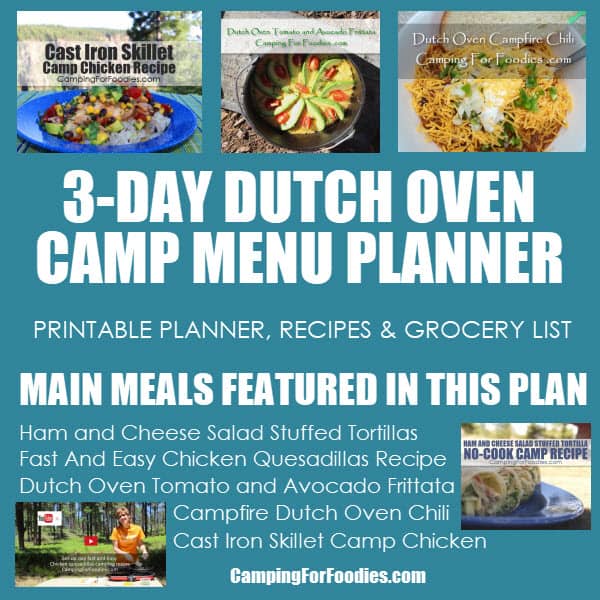 ---
If you need camping recipes and menu ideas, you can find them here at the Camping For Foodies Camping Recipes list.
Don't miss a thing…sign up for Camping For Foodies email updates!
Your purchase of our products will help support World Vision ® Building a better world for children.