Best Stress Relief Methods: Unplug And Go Outside
At the beginning of every New Year, loads of people are looking for the best stress relief methods.
Most are frazzled from the holiday season which starts earlier every year.
They probably ate too much, drank too much and spent too much.
Slept too little, exercised too little and relaxed too little.
They probably didn't enjoy much of the season. Quit stressing … here's how. Psst we're compensated…see our disclosures.
10 Best Stress Relief Methods
---
Stop Stressing And Just Be Awesome
&
&
---
My Secrets For Best Stress Relief Methods
---
1. RELAX AND ENJOY IT

Camping For Foodies "I'm Unplugging" Hammock With Attached Accessory And Carry Bag
Give yourself permission to do nothing and enjoy it … don't feel guilty in your downtime. It is important to recharge your mind and your body … you will be healthier and happier for it! We love relaxing in our Camping For Foodies "I'm Unplugging" hammock with attached accessory and carry bag, check out the cool features in this video!
&
&
&
---
---
2. UNPLUG
Step away from your screens and do a DIGITAL DETOX! Did you know we now live in a society where people experience Phantom Vibration Syndrome?!?! If you have not heard of it, check this out … it is when someone has the perception their mobile device is ringing or vibrating when it really is not! No one can believe this is a good thing, right? So … unplug and detox.
NATURE Unplug … and Create: Adult Coloring Book
Go Unplug Discover the Parks Playing Card Deck
Knock Knock Inner Truth Journal, Need to Unplug
&
---
3. CONNECT WITH PEOPLE AND LAUGH
And, I don't mean via text message! Talk … in person. Laugh … in person. Communicate … in person. Laughing is the best medicine and is truly one of the best stress relief methods. You'll find some really awesome Inspirational And Funny Camping Quotes in our post!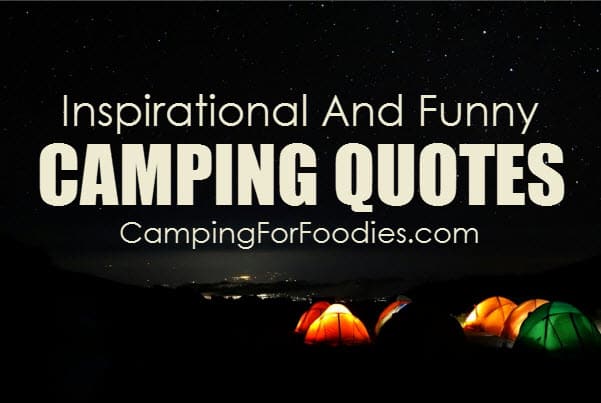 &
&
---
4. CONNECT WITH NATURE
Getting up-close and personal to a tiny bug or beautiful flower is therapeutic. You know that old saying "Stop and smell the roses" … it is not limited to roses, other flowers work too.
---
5. GET SILENT

Be Still Coffee Mug
Listening to the natural sounds of the outdoors can soothe the craziest of hot heads. Birds chirping, bees buzzing and leaves being blown by a soft wind are bound to subdue all of your anxieties. And, enjoying nature with a good cup of coffee is even better!
&
---
6. MOVE YOUR BODY
Hiking is a great way to get exercise, experience nature and connect with friends in a totally enjoyable experience … so, hit the trail. A healthy body is the basis of a solid foundation and is absolutely one of the best stress relief methods. Make sure you are wearing good hiking shoes or boots depending on your trail.
Adidas Women's Hiking Shoes
KEEN Women's WP Shoes
Northside Women's Hiking Boots
Merrell Men's Hiking Shoes
Merrell Men's Hiking Shoes
Hi-Tec Men's Hiking Boots
&
---
7. TURN ON THE TUNES
Music can set any type of mood you desire. Choose wisely! Whether it's tranquil spa music, peaceful instrumental or something a little more upbeat, like our favorite … Jason Mraz, turn up the music and enjoy the tunes. Here are some popular music options.
Spa
Most Popular Worship
Most Relaxing Piano
Greatest Opera Arias
Josh Groban, Stages
Pavarotti, Greatest Tracks
Jason Mraz, Love
Michael Bublé
&
---
8. GET ARTISTIC IN YOUR COOKING
Cooking is a calming and creative experience when you combine it with a relaxing environment filled with good friends and no timeclock. So, put on your Rachel Ray or Bobby Flay and get cooking … keep it fresh, fabulous and fit. Find my healthy (and not-so-healthy) entire list of camping recipes here.
---
9. INDULGE DURING MEALTIME … DINE

You Can Have Your Cake and Eat It Too Wall Plaque
Dine … Don't just devour the meal you created. Take your time through the meal and enjoy the company and conversation with your friends and family along the way.
&
&
---
10. EMBRACE A HOBBY
Camping is my way of combining all of these stress relief methods for an entire weekend filled with peace and relaxation. Top it off with a cocktail and friends around a crackling campfire and you've got the perfect stress-relief recipe. Our motto around here is: Camp, Hike, Cook, Drink, Eat, Repeat! That's what we do!
Camp, Hike, Cook, Drink, Eat, Repeat Eco-Friendly Grocery Tote
Camp, Hike, Cook, Drink, Eat, Repeat Cocktail Shaker Gift Set
Camp, Hike, Cook, Drink, Eat, Repeat Flexible Cutting Mat
&
---
And that's why we believe what we believe about the best stress relief methods
We believe people are consumed with their 24/7 connected lives prohibiting them from taking time to truly connect with people, live in the moment, follow dreams and enjoy nature. We encourage people to take a look at their lives from a different perspective and ask themselves "Is this the life I really want to live?" We dare you to Pull Out All The Stops and conquer your dreams! We hope to see you on the trail camping, hiking, cooking, eating and making the most of your life. Pull Out All The Stops® and Camping For Foodies® would love to have you join our movement!
---
National Day Of Unplugging
Every day is a great day to reduce stress, unplug and go outside. It is something that our society struggles with … so much so, that there has actually been a day created to encourage people to do it. This year the National Day Of Unplugging begins at sundown March 6 and goes until sundown March 7, 2020. If you are not able to make camping part of your day of unplugging, we hope you are able to celebrate with a meaningful digital detox. From the official website…
A 24 HOUR GLOBAL RESPITE FROM TECHNOLOGY. IT HIGHLIGHTS THE VALUE OF DISCONNECTING FROM DIGITAL DEVICES TO CONNECT WITH OURSELVES, OUR LOVED ONES AND OUR COMMUNITIES IN REAL TIME.
---
No time to look for recipes, create a menu and write a grocery list? No Problem! Get our 3-Day Dutch Oven Camp Menu Plan here!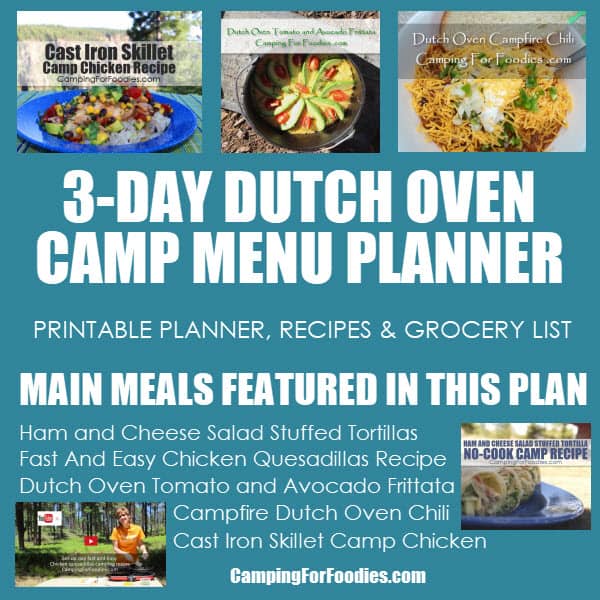 ---
Our Cool Camping Products Make Great Gifts!
Cutting Mat
Mat Set
Shaker Set
Hammock
&
---
If you need camping recipes and menu ideas, you can find them here at the Camping For Foodies Camping Recipes list.
Don't miss a thing…sign up for Camping For Foodies email updates!
Your purchase of our products will help support World Vision ® Building a better world for children.