21+ BEST Camping String Lights Of 2021 (find the perfect style for you)
There are so many different types of camping lights that are used for different purposes, it may be difficult to determine which is best for you. Some of the most popular styles of campsite lights are called camping string lights and they provide innovative functionality, use different power sources and come in tons of cleverly creative designs.
Psst we're compensated…see our disclosures.
How To Use String Camping Lights
String lights can be used inside or outside and can range from really bright task lights to dim mood lights. Determine what you want to light and why, then choose the best lights for your application.
---
Styles Of The Best Camping String Lights
If most of your camping trips are off-the-grid, you'll probably want solar powered string lights but there are plenty of 120 volt standard wall plug power outlet options too.
Additionally, battery-powered string lights come in tons of styles … some use AA batteries, others have rechargeable internal batteries and there are some that even use external power bank battery packs. Let's discuss all of them.
---
Rechargeable Camping String Solar Lights
Solar string lights are awesome if you don't have access to shore power or batteries BUT you do need to have ample sunshine to keep them charged. If you camp in areas of minimal sunshine, you may need to look at other options.
It has a built in 2000 mAh LITHIUM-ION BATTERY that can be charged with the built-in high efficiency solar panel or a quick charge via USB. When the rechargeable battery is fully charged it lasts up to 20 hours on a single charge.
---
---
---
---
---
---
String 12Volt Camping Lights
No-hookup campsite campers and boondockers in the wilderness will love the option of 12v string lights.
---
---
---
---
---
---
---
---
---
---
---
---
19. Solar Dog Paw Path Lights
When you think about string lights, you think about the type that hang from tents, awnings and tree branches … but not this set! These adorable dog paw lights are perfect for path lighting on the ground and to set around obstacles that are difficult to see in the dark.
There are 4 paw lights on each string and the set includes the solar panel and ground stake. One caution: don't put these in a high traffic area because the bulbs can get damaged.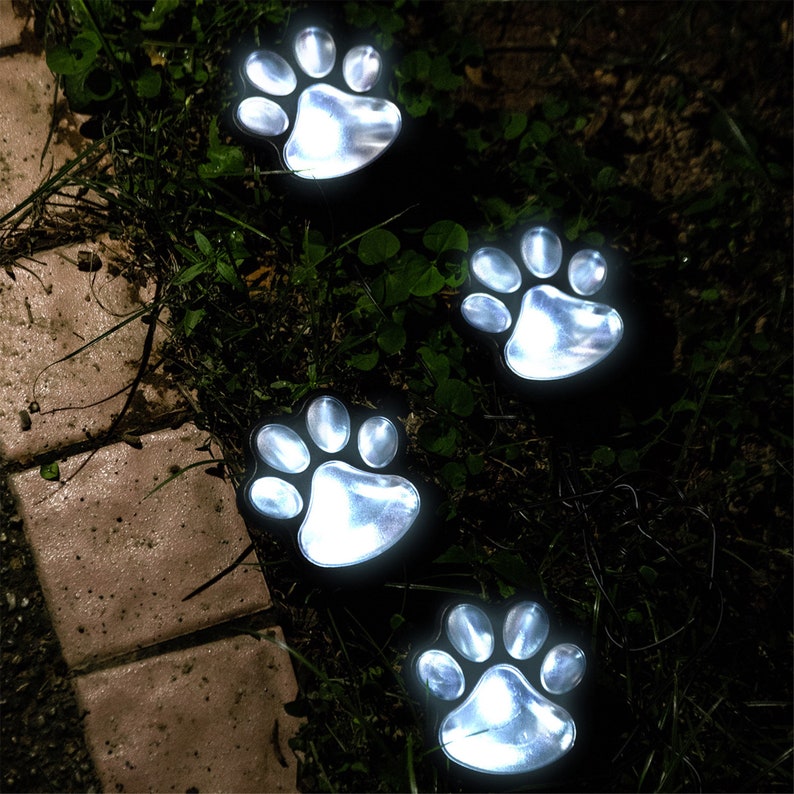 Solar Dog Paw Path Lights, 4 Per String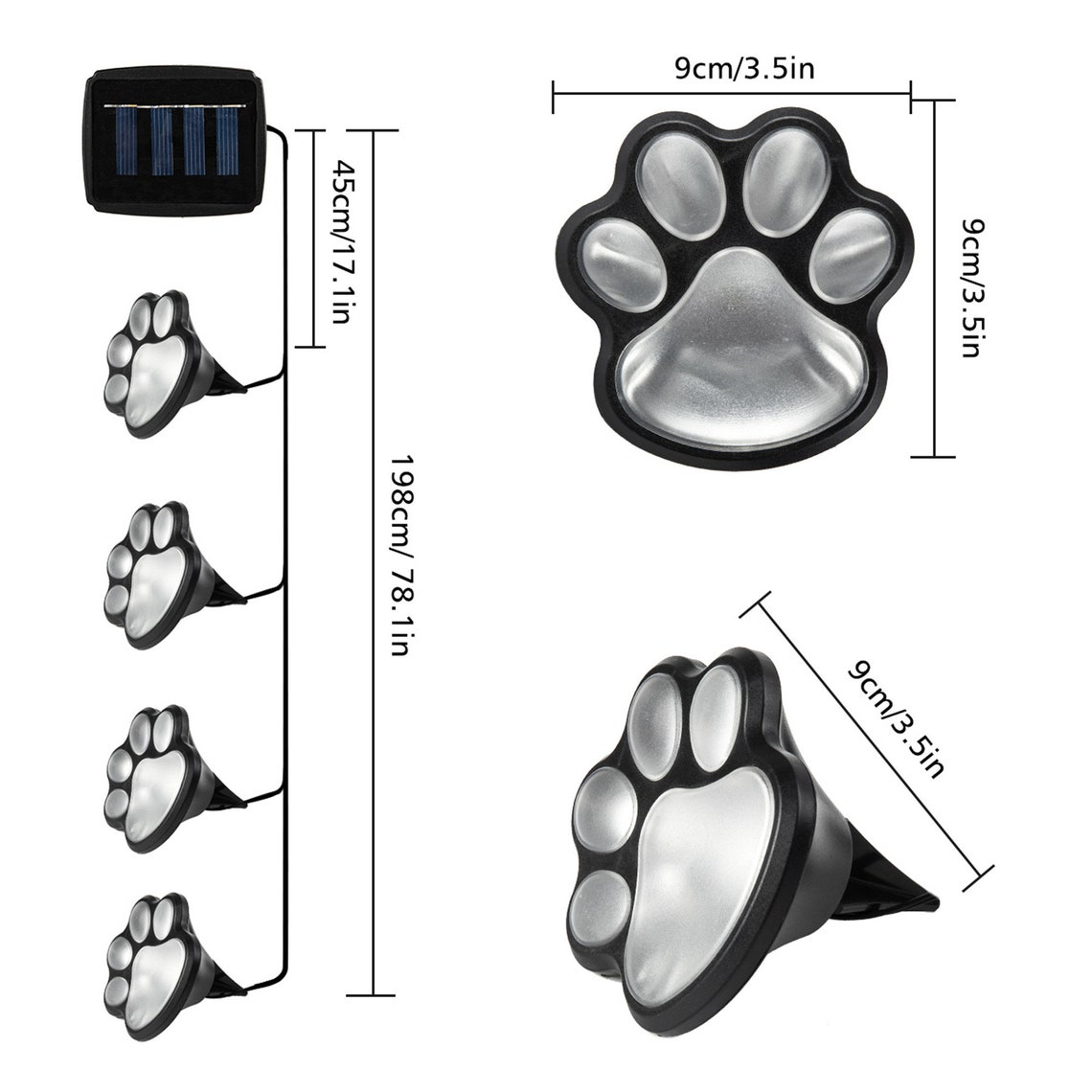 Solar Dog Paw Path Lights, 4 Per String

---
---
---
---
---
---
---