23+ BEST Camping String Lights Of 2023 (find the perfect style for you)
Psst we're compensated…see our disclosures.
How To Use String Camping Lights
String lights can be used inside or outside and can range from really bright task lights to dim mood lights. Determine what you want to light and why, then choose the best lights for your application.
---
Styles Of The Best Camping String Lights
If most of your camping trips are off-the-grid, you'll probably want solar powered string lights but there are plenty of 120 volt standard wall plug power outlet options too.
Additionally, battery-powered string lights come in tons of styles … some use AA batteries, others have rechargeable internal batteries and there are some that even use external power bank battery packs. Let's discuss all of them.
---
Rechargeable Camping String Solar Lights
Solar string lights are awesome if you don't have access to shore power or batteries BUT you do need to have ample sunshine to keep them charged. If you camp in areas of minimal sunshine, you may need to look at other options.
It has a built in 2000 mAh LITHIUM-ION BATTERY that can be charged with the built-in high efficiency solar panel or a quick charge via USB. When the rechargeable battery is fully charged it lasts up to 20 hours on a single charge.
---
---
---
---
---
---
String 12Volt Camping Lights
No-hookup campsite campers and boondockers in the wilderness will love the option of 12v string lights.
---
---
---
10. Luminoodle Rope Light
Rope lights also go by the name strip lights. The main difference between rope lights and string lights is the position of the lights. Rope lights are within the rope itself. String lights hang from a cord.
The Luminoodle Rope Light has a high illumination compared to its size and weight. The rope of lights neatly winds around a small spool for storage.
The ropes come in different sizes, 5 or 10 foot lengths. The longer rope is a great option for most campers. If you don't need to span a long way and are using it for really small spaces, the shorter rope will be fine.

10 foot length provides 360 lumens of light, runs approximately 3 hours on the Lithium 4400 Battery Pack.
5 foot length provides 180 lumens of light, runs approximately 6 hours on the Lithium 4400 Battery Pack.

This rope is available with or without the Lithium 4400 Battery Pack. It can run off of any USB port including computers, batteries etc. too.
These strip lights have a simple design that allows you to attach them to different types of surfaces.

Hang it: They can be draped around people, pets or objects. Use the "utility loop" or the "noodle ties" to loop around small structures, like tree branches.
Stick it: The magnets on the rope can slide to any location on the rope that can be attached to metal objects.
Stuff it: You can coil the rope around the battery pack and stuff it into the nylon bag to use it like a lantern.

One important factor to consider is that you just get 3 hours of light out of a fully charged Lithium 4400 Battery Pack with the 10 foot rope. That means you'll need to recharge the battery pack or carry several of them to continue to power the light for a weekend of camping.
The lights are available in white or different colors. The colored strand provides 15 various colors, 10 brightness modes and 3 white light modes.
Luminoodle Plus USB Portable 10 FT Waterproof LED Light Rope With Rechargeable Power Bank
Use As String
Use As Lantern
---
---
12. Zoutog Battery Operated String Lights
The best part about using battery operated campsite lighting is that you're not worried about cloudy days like you are when you're using solar camping string lights. These are a great choice when camping in locations without a lot of sunshine (like the Pacific Northwest) and during the winter season when the sun is not out for a long time and the daytime hours of natural light are shorter.
The small size of the light bulbs on fairy lights make them convenient when car camping. These light sets come in 33 ft and 49 ft lengths and utilize 3 AA batteries as the power supply. The good news is that these can be used indoors and outdoors around your camping site because they're water resistant. The small bulbs are available in two different colors: white or white warm light for either a bright light output or a warm glow that produces pretty ambient light.
---
---
---
---
---
---
---
---
---
21. Solar Dog Paw Path Lights
When you think about string lights, you think about the type that hang from tents, awnings and tree branches … but not this set! These adorable dog paw lights are perfect for path lighting on the ground and to set around obstacles that are difficult to see in the dark.
There are 4 paw lights on each string and the set includes the solar panel and ground stake. One caution: don't put these in a high traffic area because the bulbs can get damaged.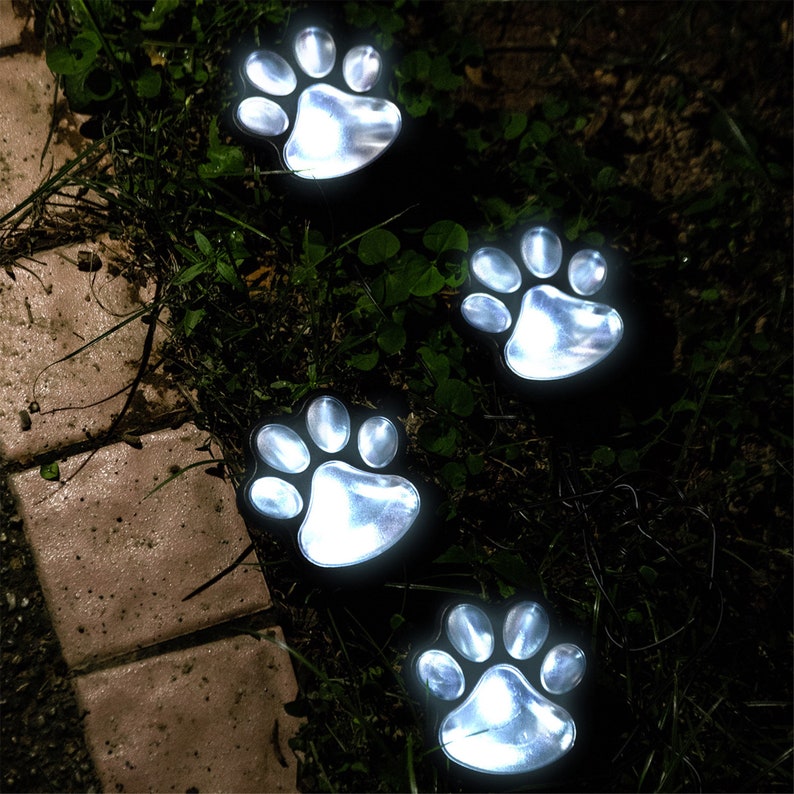 Solar Dog Paw Path Lights, 4 Per String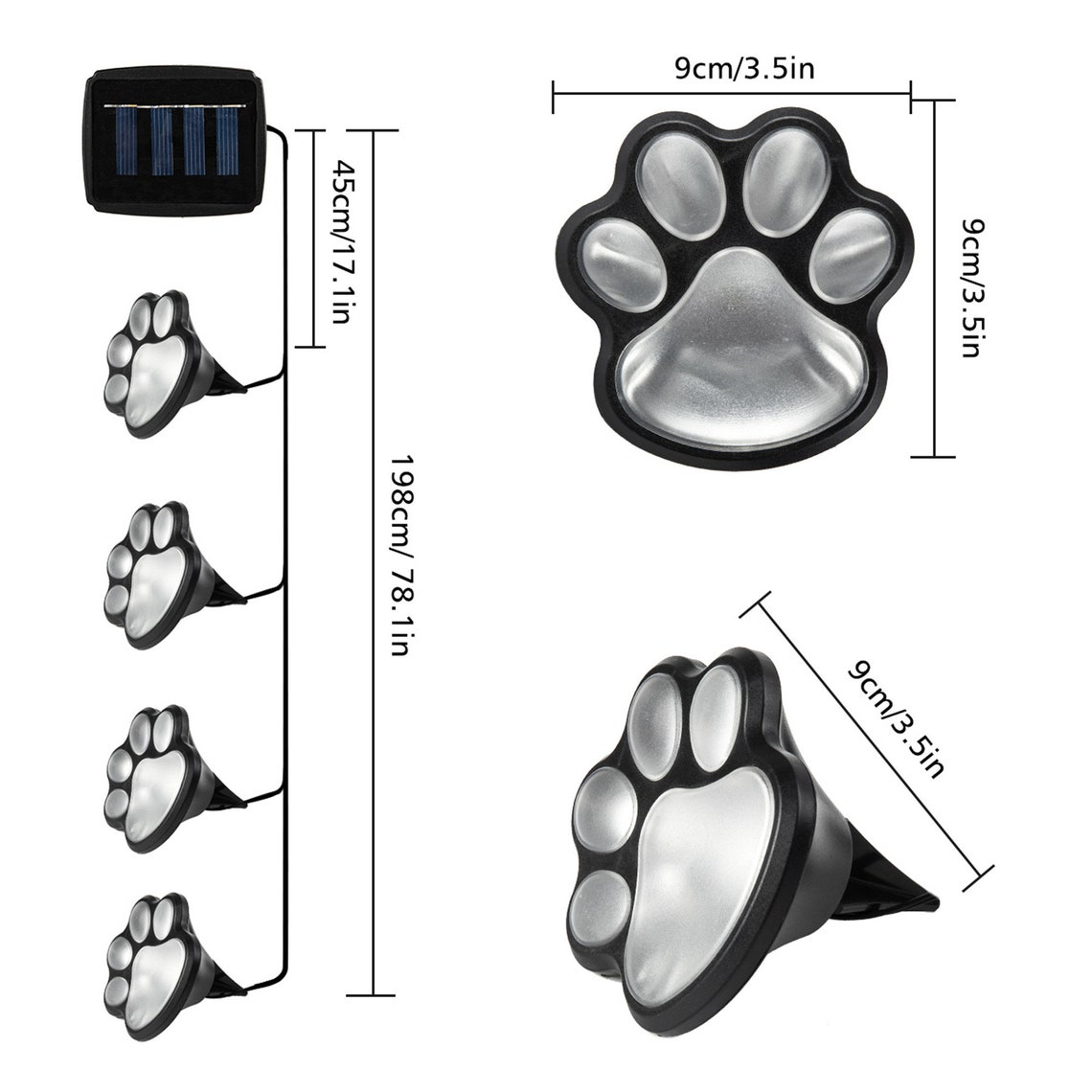 Solar Dog Paw Path Lights, 4 Per String

---
---
---
---
---
---
---