Halloween Camping Is A Spooktacular Holiday Experience With These Simple Tips!
We have camping tips that help you enjoy adventures throughout the year but seasonal holiday trips need special attention! Here are simple ideas to enjoy Halloween camping no matter where you spend this spooktacular holiday!
Psst we're compensated…see our disclosures.
Tips For Camping On Halloween
If you enjoy camping during Halloween weekends, there are simple ways to put some Halloween into your camping and put some camping into your Halloween! Here's what I mean…
Tip 1. Decorate Your Camper & Campsite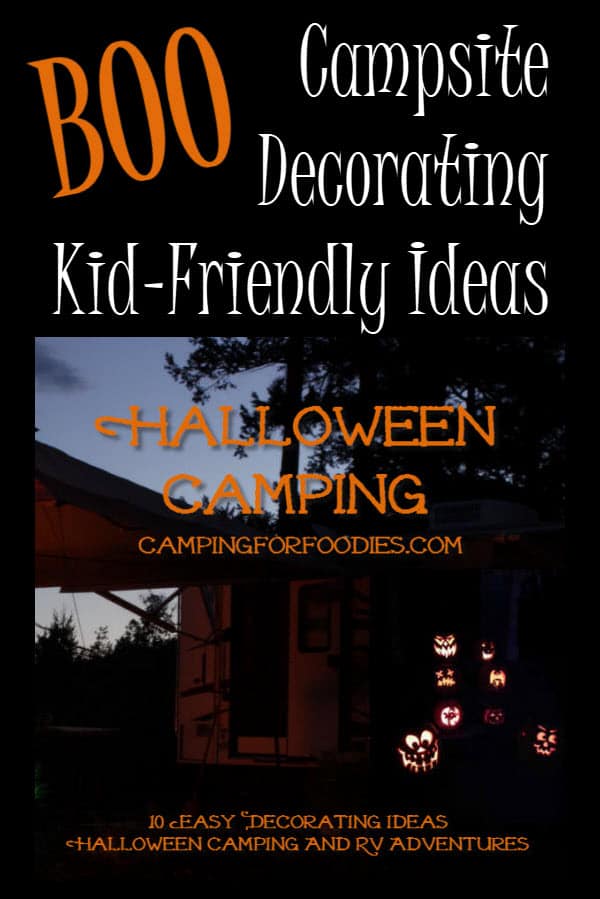 One of the easiest ways to turn a regular camping trip into a Halloween camping experience is by adding a few fun and spooky decorations to your campsite, camper and tent! I have an entire post showing you how to do that.
---
Tip 2. Plan A Holiday-Themed Menu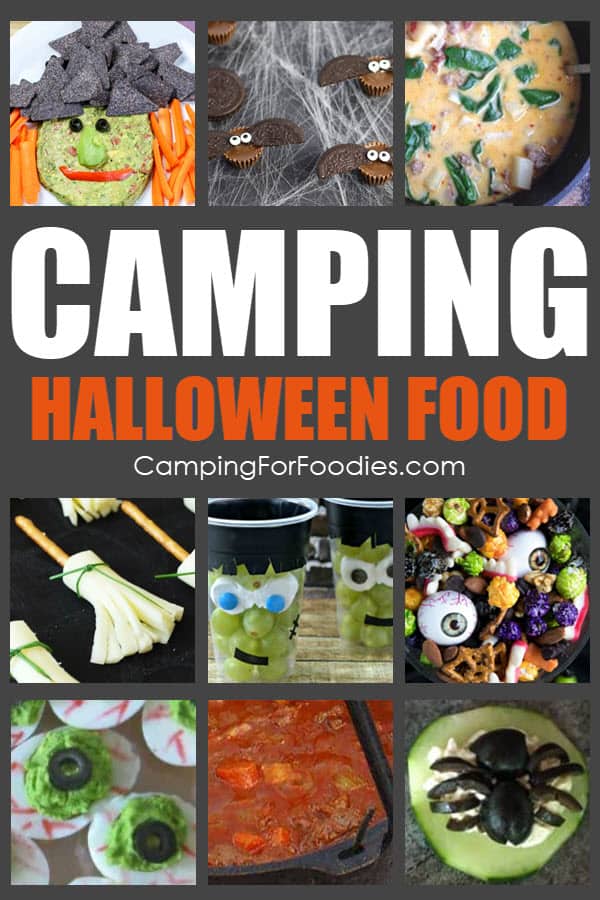 Don't forget to play with your food! In addition to enjoying warm camping meals for cold weather trips, decorate some of it too. Here are some really fun Halloween-themed food ideas for your holiday camp trip.
If you are having a large party and need to feed lots of hungry campers, check out these awesome easy camping meals for large groups!
---
Tip 3. Dress In Simple Costumes
Temporary Tattoos
One of the easiest ways to "dress up" for the holiday without wearing a full-fledged costume is by applying temporary tattoos or face paint.
Simple Costumes
If you want to get a little more extravagant, wear a simple costume. Dressing up for the holiday is fun for kids and adults and if you have a large enough group, you can even have costume contests and costume parades.
You can create simple camping-themed costumes that represent cool things you love about camping. A few camping costume ideas include:
Wildlife
Park rangers
S'mores
Tents
If you don't want to make your own costume, you can just buy one. The easiest "costume" to pack for a camping trip is a themed printed t-shirt.
Forest Park Ranger Costume Printed T-Shirt
---
Tip 4. Illuminate For The Celebration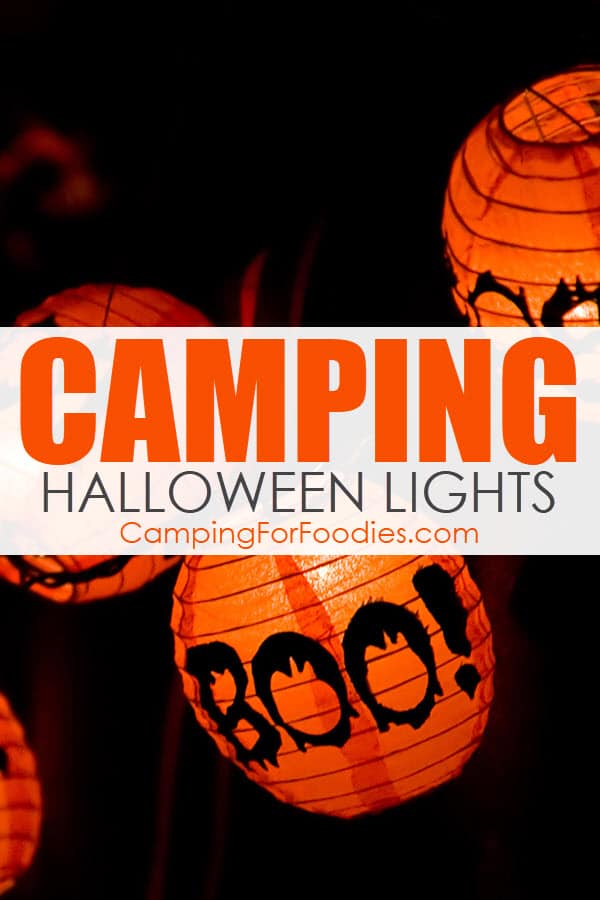 So much of this holiday is centered around things that glow after dark! Don't forget to add a few cute lights or modify the lights you already use on your camp trips!
---
Tip 5. Plan Fun Seasonal Activities
There are so many fun games and activities you can enjoy around the campfire as well as throughout the day. Pumpkin carving contests are fun, creative and competitive … and you get cute decorations to display throughout your trip.
---
Tip 6. Stay At Campgrounds With Halloween Activities
Don't try to create the entire experience yourself, look for campgrounds in your area that offer Halloween activities as part of your stay. You can expect to find activities like:
Haunted hayrides
Camping site decorating contests
Spooky scavenger hunts
Zombie apocalypse parties
Magic pumpkin patch events
Haunted trail hikes
Themed horseback riding guided tours
Campfire scary stories
Monster mash dances
Decorated haunted walks
Scary movie showings with titles like Blair Witch Project and more kid-friendly offerings like It's the Great Pumpkin, Charlie Brown.
Many RV parks and campgrounds host Halloween celebrations during the entire month of October so check to see which dates work best for your schedule. Each of the consecutive Halloween-themed weekends may have slightly different activities scheduled so check the events calendar before booking your stay.
---
Tip 7. Try These Halloween Campfire Ideas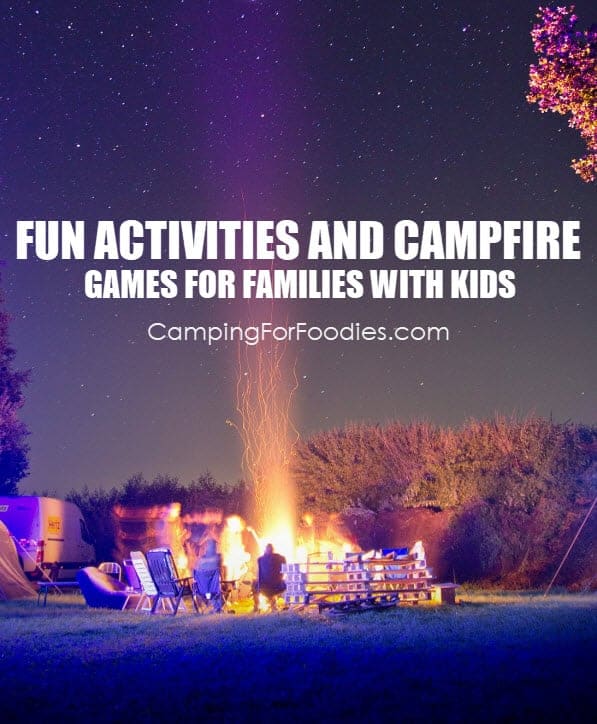 Make sure you plan plenty of campfire activities you can enjoy around the fire.
And, if you are camping with a large group, here are some campfire games for large groups you might want to play.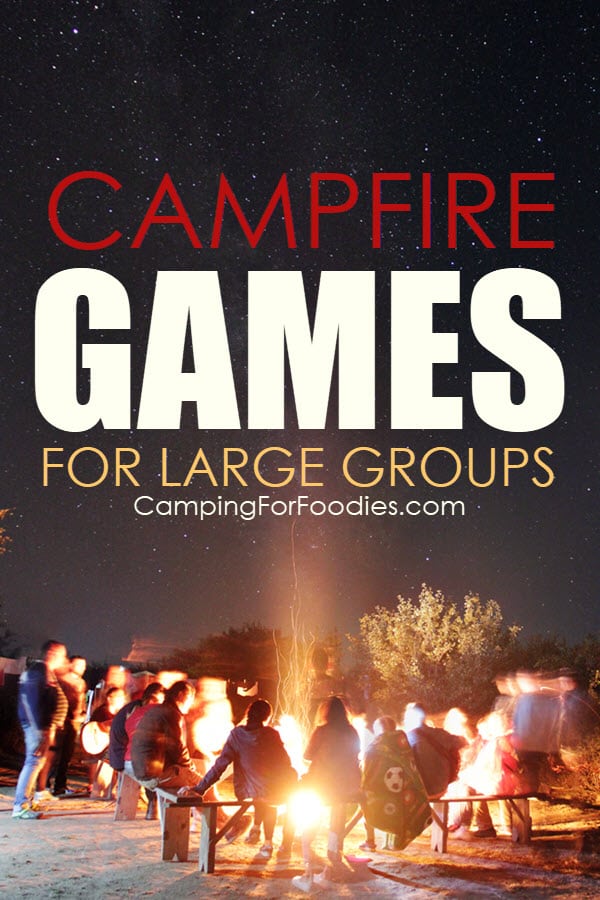 ---
Tip 8. Experience Fall Colors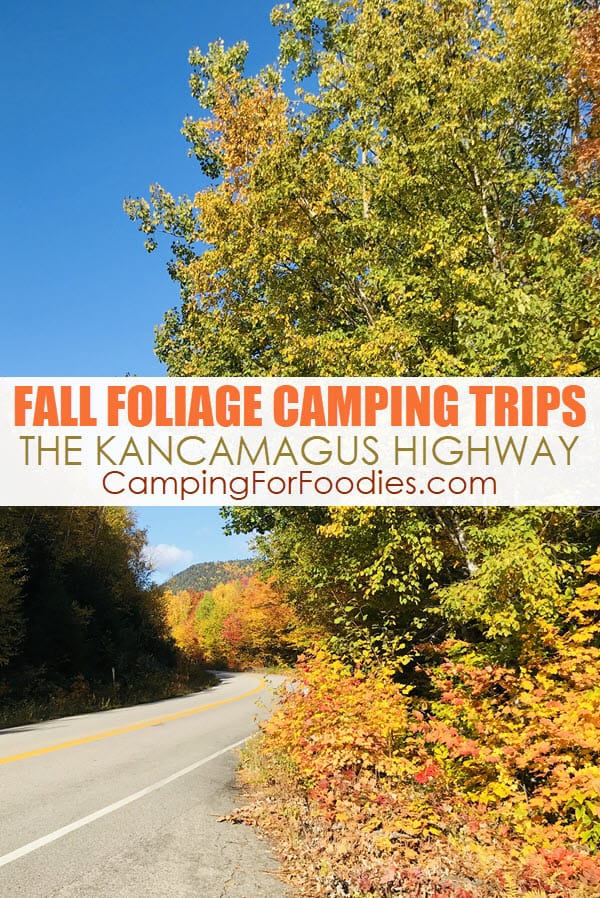 Depending on where you are, there is a good chance you will be able to experience a bit of leaf peeping during your Halloween camping trip. Here are some awesome destinations for seeing fall colors while camping.
---
Tip 9. Prepare For Seasonal Camping
Nothing takes the fun out of camping faster than having mechanical or safety problems. Depending on where you will be spending your Halloween, you may run in to some bad weather or other off-season issues. Use our seasonal camping checklists to be prepared for your trip.
---
FREE Printable Camping Trip Planner
Make your next trip stress-free with a little pre-planning. Get your copy of our FREE printable camping trip planner template!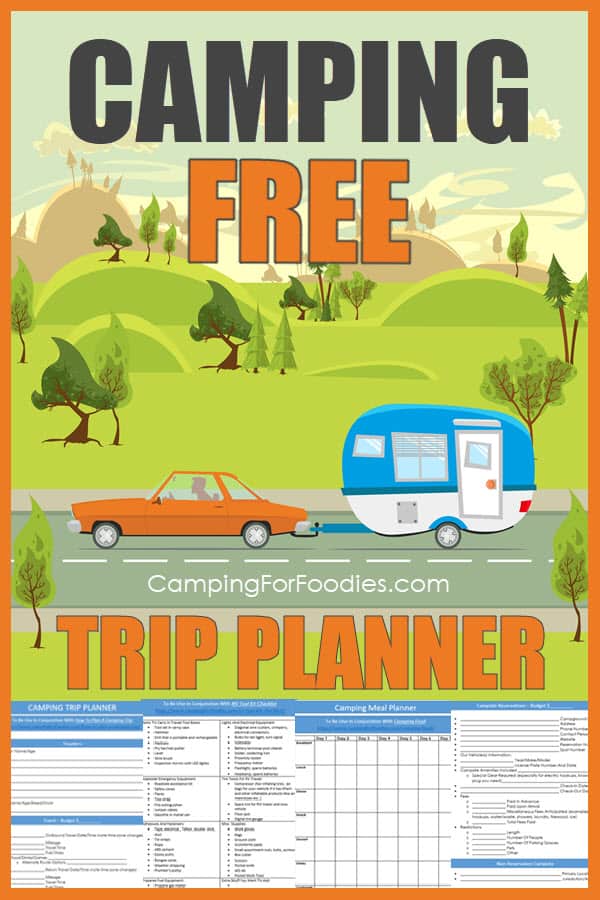 ---
More Camping Tips