Grand Canyon Camping: There's No Better Place To Get Edgy
When people from across the world think about camping in Arizona, they usually put the Grand Canyon at the top of the list!
There are so many things to see and ways to explore the Grand Canyon camping experience.
You might start with just relaxing and reclining to take in the expanse of this magnificent natural wonder and its wildlife.
But, you won't want to stop there … You'll probably want to investigate it a bit more actively too.
The options are numerous: hike, bike, mule and raft, just to name a few.
Psst we're compensated…see our disclosures.
Visiting And Camping In The Grand Canyon
The Shock Of The Grand Canyon
---
My first experience at the Grand Canyon was shocking on more than one level. As young tourists on vacation from the bitter and windy winter of Chicago, my sister and I headed up to the Canyon from our vacation spot in Scottsdale … in our rental car … a convertible … with the TOP DOWN … IN JANUARY!
We were young, carefree and free-spirited … this is code for "a little stupid" LOL.
We didn't realize we would be climbing from 1,500 feet above sea level to a whopping 7,000 feet on the South Rim.
But we didn't care!
We just blasted the heater and the music in the car and kept driving until we arrived at the most spectacular panorama we had ever seen.
In our shorts and t-shirts, we shivered our way around the park, in the restaurants, through the gift shops and to every lookout point we could find … and we loved every minute of it!
&
---
Seeing it like the birds do!
It was only a few years later that I moved across the country and I experienced the Canyon from a completely different perspective … above it.
This time I was being paid to be there.
I was a pilot in a sightseeing air tour operation and was able to show thousands of people visiting from all corners of the globe the magnificent Grand Canyon.
&
---
Grand Canyon Fine Art Photograph Matted Print
The views look different with each change of season.
Summer is the most popular time to visit the Canyon but seeing it in the winter with a dusting of snow adds a whole new dimension.
It almost looks fake … but it's not … it's the real thing … and it is stunning!
&
---
Elevation of the Grand Canyon
The North Rim is about 1,000 feet higher than the South Rim which makes it a bit cooler.
Its location is much more remote than the South Rim.
This combination shortens the season and reduces the size of the crowds.
Lodging and restaurants at the North Rim open in the middle of May and close by the middle of October.
In contrast, the South Rim is open all year.
South Rim elevation: 7,000 feet above sea level
North Rim elevation: 8,000 feet above sea level
Follow your heart northbound!
Fast-forward a few more years and the Canyon revealed an entirely new side to me … the North side.
I was with my sister again but this time we were with our husbands … in a rental RV … with the WINDOWS DOWN … IN JULY … no heat or air-conditioning required!
Yes, we have gained wisdom with age!
---
Camping In The Grand Canyon
There are tons of options for camping in the Grand Canyon.
There is tent and RV camping available at the North Rim during the winter season and at the South Rim year round.
National Park Service campgrounds inside the park do not have RV hook-ups.
Backcountry camping requires special permits.
Make your Grand Canyon camping reservations and get more information from the National Park Service.

We camped at the North Rim campground which had phenomenal views, great trails and was only a short walk to the Grand Canyon Lodge.
&
---
How Big Is The Grand Canyon?
To say the Grand Canyon is really huge is an understatement! Check out these stats:
The Grand Canyon was formed by the Colorado River and is…

One mile deep
10 miles wide
277 miles long

The Grand Canyon is one of the Seven Natural Wonders of the World and has…

1.2 million acres of wilderness in the Grand Canyon National Park
Is it any surprise that people come from all over the planet to visit this "big hole" we affectionately call "the ditch" … better known as the mind-blowingly, magnificent Grand Canyon?!?!
---
How far is too far?
I say there is no such thing as "too far" when it comes to an outstanding destination. If you are heading from the South Rim to the North Rim you should know the numbers:
By car: 220 miles (354 km)
By foot: 21 miles (34 km) via the North and South Kaibab Trails
You can get more information on these and other trails from the National Park Service.
---
The Grand Canyon … It's Trending Now
---
In our culture we are so accustomed to being notified of topics that are trending in the news and pop-culture.
With over 6 MILLION people seeing the Canyon every year, we can certainly say the Grand Canyon … Was … Is … and Will Continue To Be Trending.
BUT, if dealing with crowds makes you cringe, you need to check out our post: 12 Tips To Avoid Crowds In National Parks So You Don't Go Crazy!
---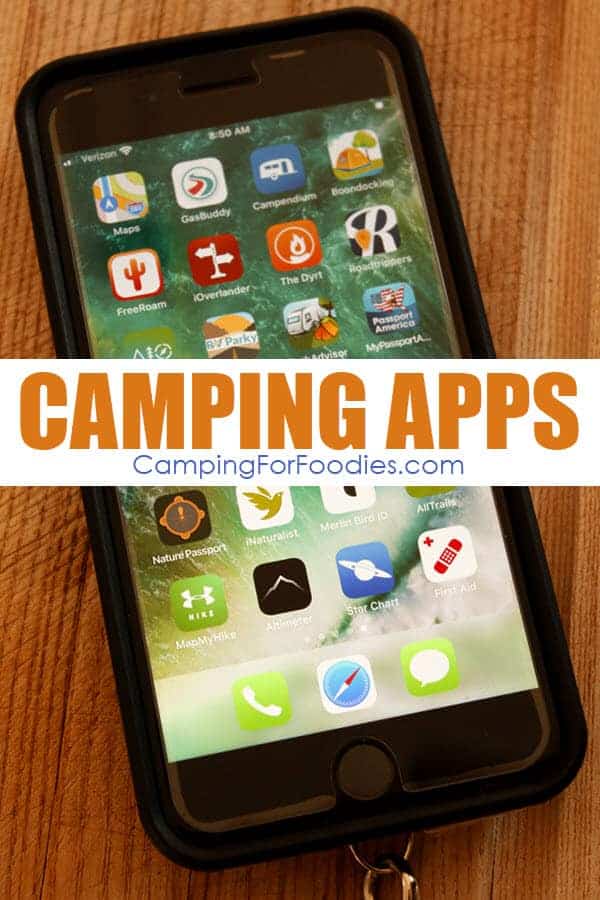 You may not think of Yelp as being one of the best camping apps, but when we are camping in congested areas, we use it to find fun restaurants and nearby attractions.
&
---
Safety At The Grand Canyon
---
South Rim View Of The Grand Canyon, Arizona Sports Water Bottle
Playing it safe. No matter how you take it all in, remember … the rocks are real and they can be dangerous.
It's easy to be tempted to venture too close to the edge … Don't Make That Mistake!
Make sure you always practice safety while visiting the Grand Canyon.
Believe it or not, mule rides are super popular! It is a unique way to get up close to the Canyon and the mule ride safety record is outstanding!
Do respect the altitude and thin air. With elevations of 7,000+ MSL, if you are not used to doing physical activities (like hiking) at high elevations, you may have difficulty breathing so take it easy and work your way up.
Also, make sure you stay hydrated using a Grand Canyon Sports Water Bottle!
&
---
What's your travel style: Carefree & Crazy or Intentional & Informed?
Sure, you could be like me on my first trip as a young, carefree and free-spirited traveler … just hit the road with no agenda.
… OR …
If you are the type who wants to plan every detail in advance you will find super helpful information here:
The Arizona Office of Tourism website has tons of information on:
Things to do in the Grand Canyon
Hiking trails
Air Tours
Rafting
For Kids
Accommodations
Getting Here
South Rim, North Rim & West Rim
Around-the-Rim Tours
Another great resource is the National Park Service – Grand Canyon website with tons of information on:
Lodging
Campgrounds
Hiking
River Trips
Interpretive Ranger Programs
Mule Trips
Guided Tours
Goods & Services
Visitor and Information Centers
Sunrise/ Sunset Times and Moon Phases
Shuttle Bus
Maps
If you want non-virtual resources you can find some here:
Grand Canyon Chamber and Visitors Bureau
Grand Canyon Chamber of Commerce Website
469 AZ Hwy. 64
Grand Canyon, 86023
(928) 638-2901
Flagstaff Visitor Center
Flagstaff Arizona Convention and Visitors Bureau
1 E. Route 66
Flagstaff, 86001
(928) 774-9541
Williams-Grand Canyon Chamber of Commerce
200 W. Railroad Ave.
Williams, 86046
(928) 635-0273
Have fun … be safe and enjoy your edgy trip to the Grand Canyon!
See All Of Arizona's National Parks & Monuments
Most people are shocked to hear the Grand Canyon State has so many national sites to visit. Get our list to make sure you see all of the Arizona National Parks And Monuments, there are over 30 of them!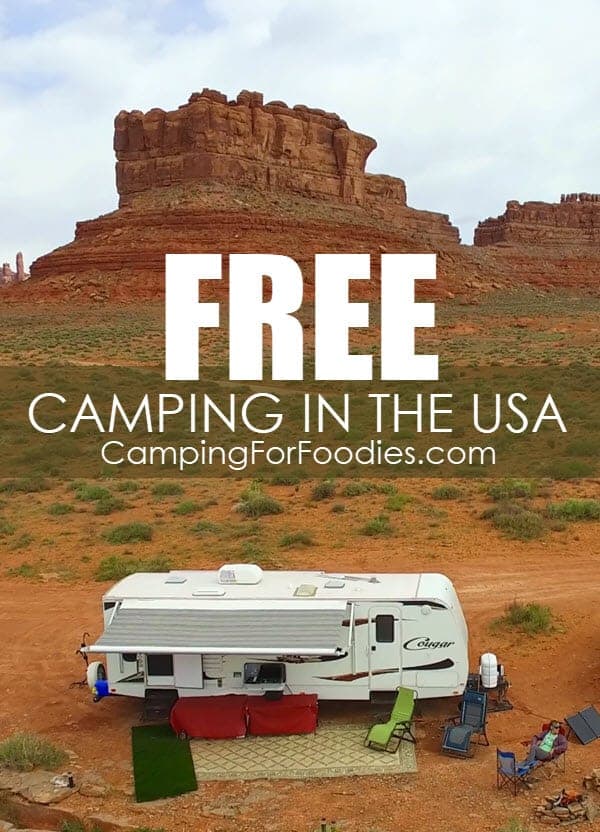 Camping in the Grand Canyon is an awesome experience but don't stop there … you can do tons of free camping throughout Arizona as well as across the Southwest!
We encourage you to camp like a local!
&
---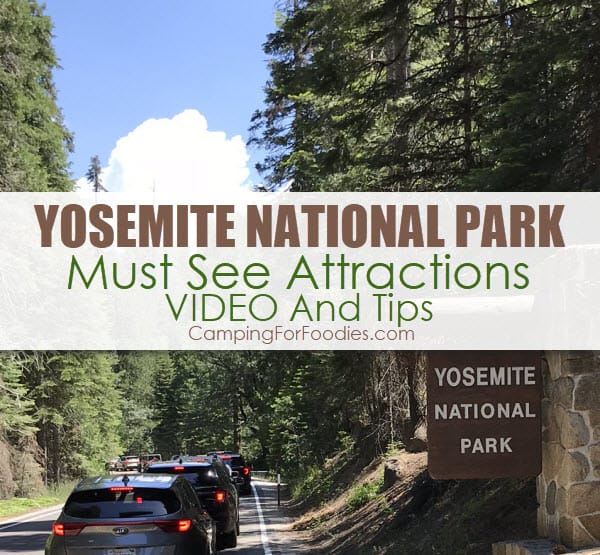 If you are looking for another iconic National Park to visit in the Western U.S., you need to visit Yosemite at least once in your lifetime!
Our Yosemite National Park Must See Attractions VIDEO And Tips post is a great resource to start your trip planning!
&
---
Our Cool Camping Products Make Great Gifts!
Cutting Mat
Mat Set
Shaker Set
Hammock
&
---
If you need camping recipes and menu ideas, you can find them here at the Camping For Foodies Camping Recipes list.
Don't miss a thing…sign up for Camping For Foodies email updates!
Your purchase of our products will help support World Vision ® Building a better world for children.