Happy National Hammock Day!
What Is National Hammock Day?
National Hammock Day Exists & You Should Celebrate It! We're not sure of the origin of the all-important National Hammock Day which occurs on the 22nd of July every year. What we do know is that R & R is not only fun but it is necessary. Take time to recharge your body whether it be on a camping trip or in your own backyard! Psst we're compensated…see our disclosures.
---
Celebrating National Hammock day is easy with the "I'm Unplugging" Hammock With Attached Accessory And Carrying Bag! You'll love the attached accessory bag that allows you to stay reclined as you reach for your book, drink and sunglasses … they are conveniently tucked into the attached bag within arm's reach! At the end of a relaxing day, just fold it up and pull the string for easy transportation and storage! Check out the video to see it in action!
&
---
5 Awesome Ways To Celebrate National Hammock Day
---
Nap In A Hammock Having Your Drink And Book Within Easy Reach
Shake, Relax And Sip An Icy Cold Refreshing Cocktail
Journal Your Thoughts About Your Camping Experiences
Listen To Music And Get Transported Without Moving An Inch
Read An Inspirational Living Book And Learn How To Let-Go
Read Something From NY Times Best Sellers List
&
---
Celebrate National Hammock Day In A New Hammock!
Oh, and if you need a super-cool ergonomically designed hammock with attached accessory bag … we know just where to find one! Yep, drinks, sun glasses, books and more within easy reach while you recline on National Hammock Day! Check out this one!
---
Give It As A Gift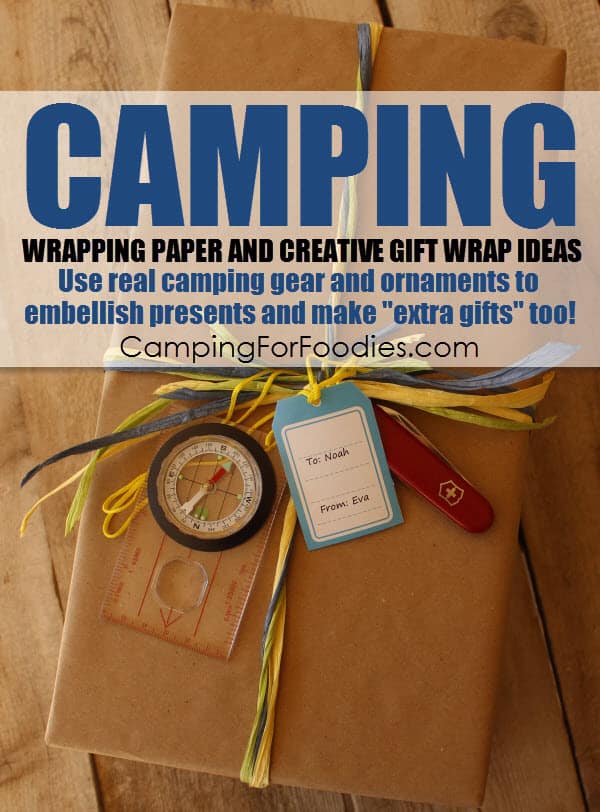 This cool hammock makes a great gift! Make sure your gift wrap rises to the occasion! Get our Fun Camping Wrapping Paper And Creative Gift Wrap Ideas too!
&
---
July 2018 New York Times Best Sellers List
---
Fiction Best Sellers
The President Is Missing
All We Ever Wanted
The Outsider
The Perfect Couple
Shelter In Place
Tom Clancy Line Of Sight
The Death Of Mrs. Westaway
There There
When Life Gives You Lululemons
Before We Were Yours
Something in the Water
Little Fires Everywhere
The Fallen
The Woman In The Window
The Great Alone
&
---
Nonfiction Best Sellers
Calypso
The Soul Of America…
How to Change Your Mind…
Educated: A Memoir
Believe It…
Trump's America…
Astrophysics…
Bad Blood…
The Plot To Destroy Democracy…
Yes We (Still) Can…
Barracoon…
The Sun Does Shine…
Lincoln's Last Trial…
The World As It Is…
I'll Be Gone In The Dark…
Kitchen Confidential
Things That Matter…
Medium Raw…
Sapiens…
Killers Of The Flower Moon
Hillbilly Elegy…
&
---
Advice, How-To & Miscellaneous Best Sellers
Magnolia Table…
The Subtle Art Of…
Girl, Wash Your Face…
You Are A Badass…
The Plant Paradox…
The 5 Love Languages…
Make Your Bed…
Plant Paradox Cookbook…
I've Been Thinking…
Everybody, Always…
&
---
National Hammock Day Celebrates A Simple Piece Of Furniture
Think about it … there are not many pieces of furniture that are so simple yet so versatile. Hang some sort of fabric between a couple of trees or poles and you are reclining instantly. Add a little shade, cool breeze and a nice outdoor setting and you can be "on vacation" without the hassle and expense of dealing with airlines and hotel crowds. It's no surprise that there is a day honoring the hammock! Enjoy and relax on National Hammock Day! You'll be glad you did!
---
If you are looking for really refreshing drink ideas to enjoy on National Hammock Day … we have something for everyone. Even kid-friendly, non-alcoholic drinks like Kona Grill's Secret Strawberry Basil Lemonade Recipe!
&
---
The History Of Hammocks
As described by Wikipedia, "A hammock (from Spanish hamaca, borrowed from Taino and Arawak hamaka) is a sling made of fabric, rope, or netting, suspended between two points, used for swinging, sleeping, or resting." Read more on the history of hammocks here.
---
No time to look for recipes, create a menu and write a grocery list? No Problem! Get our 3-Day Dutch Oven Camp Menu Plan here!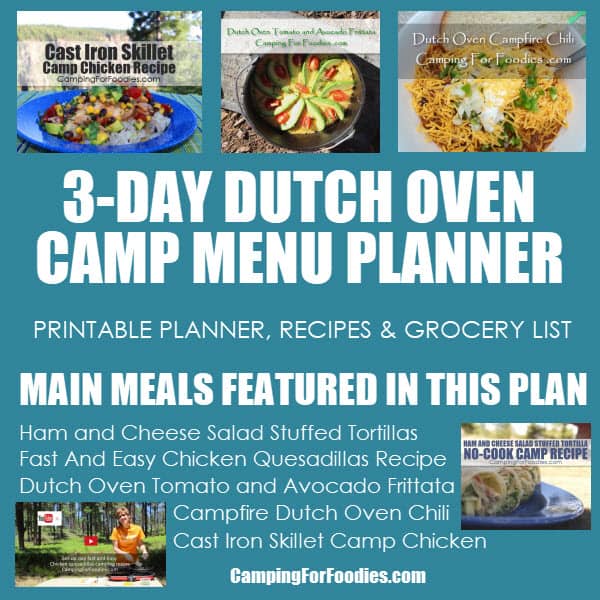 ---
Our Cool Camping Products Make Great Gifts!
Tote
Cutting Mat
Mat Set
Shaker Set
Apron
Hammock
Women's Tee
&
---
If you need camping recipes and menu ideas, you can find them here at the Camping For Foodies Camping Recipes list.
Don't miss a thing…sign up for Camping For Foodies email updates!
Your purchase of our products will help support World Vision ® Building a better world for children.