A Challenge I Could Not Pass Up!
One of the things I love about cooking while camping is the challenge of making great camping food under challenging conditions.
When I received this Tweet from AZ Emergency Information Network (AzEIN), I was intrigued.
Psst we're compensated…see our disclosures.
No Refrigeration Emergency Kit Cook Off
---
I normally do everything in my power to avoid opening a can of something, heating it up and calling it "dinner" when we are camping!
Fresh meats, cheeses, vegetables and herbs are standard in my camp menus …. perishable, you bet!
So when I checked out the website for the Emergency Kit Cook Off, I thought … now this is a challenge indeed!
Every recipe had to contain at least one of the kit ingredients which were:
Proteins:
Canned or packaged tuna
Pinto beans
Beverages:
Vegetable juice
Coconut water
Starches, grains & nuts:
Corn chips
Mixed nuts
Fruits & vegetables:
Canned green chilies
Canned pineapple
"Comfort" foods:
Trail mix
Canned or jarred cheese sauce
So far I was thinking … tough, but do-able.
Then I continued reading … "Water and other non-perishable pantry items, including seasonings and spices, sweeteners (e.g., honey) and condiments, are also fine to use." and "Participants are encouraged to use manual appliances (e.g., a can opener and whisker) in the preparation."
By this time I was feeling a little uneasy … No butter, No (real) cheese, No Mayonnaise, No Fresh Herbs … YIKES!
I'm fine with the manual appliances thing; I do that camping all of the time.
But don't take away my butter and fresh herbs … Please!
Then I thought … pull yourself together, woman! You can do this!
So, I Tweeted my reply.
---
The Emergency Kit Cook Off Was Underway!
I decided that even though there were only 5 days before the submission deadline (and only 2 of which I would NOT be at work), I was going to attempt to make new culinary creations that would make people ask, "Is this really emergency kit food?!?!"
Being the fully admitted over-achiever that I am, I decided submitting one recipe was not enough.
So, I enlisted the help of my family to assist with the manual can opener operations and asked them to show up to my back yard with big appetites because I needed real opinions and my family is definitely willing to give me them without apologies.
At the end of the 2-day weekend, I submitted 5 recipes … all of which passed the Camping For Foodies taste testers!
The final 5 were:
Chocolate Covered Peanut Butter Balls
It Started A Trend
I decided I liked the idea of Camping Food Recipes No Refrigeration and decided to keep rolling with it!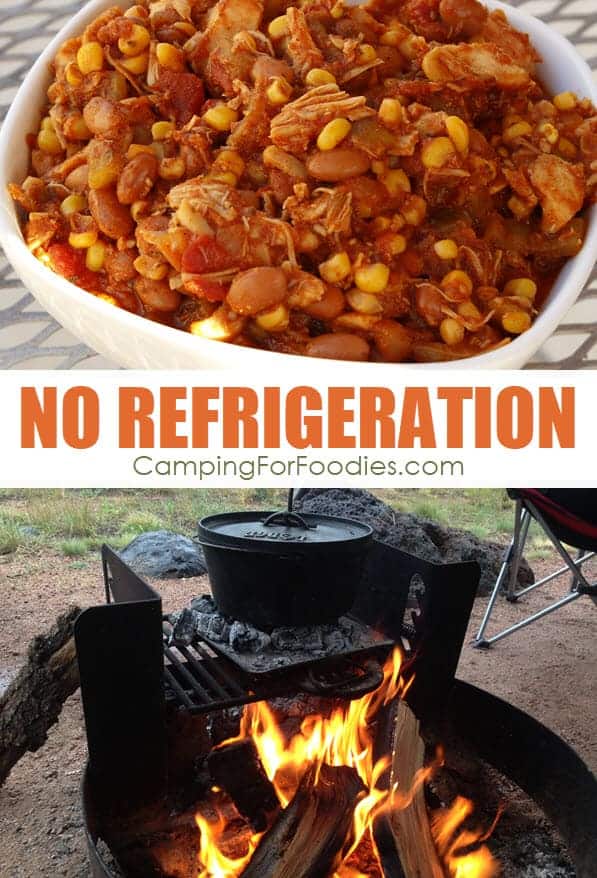 We all have a new appreciation of non-perishable foods and now have a Family Emergency Plan too.
Thanks AZ Emergency Information Network the Emergency Kit Cook Off was great fun and our family is now prepared in the event of an emergency!
---
---
Our Cool Camping Products Make Great Gifts!
---