15+ Camping Food Recipes No Refrigeration
Do you ever want to make camping food with ingredients that require no refrigeration? If you are short on cold food storage space … or have none at all … these ingredients for camping food recipes no refrigeration start and end with your pantry!
Psst we're compensated…see our disclosures.
Easy Camping Recipes Using Non-Refrigerated Food
You should know how to keep food cold while camping because most camping recipes use ingredients that are refrigerated. But, if your cold food storage space is limited or non-existent, you need recipes, like these, that use pantry-only, shelf-stable ingredients. These are perfect for simple camping trips with minimal gear!
Want a meal that is healthy and packed with protein? This stuffed tortilla makes a great breakfast, lunch, dessert or snack at the campsite or on the trial! The great thing about wraps is their ability to scale up or down to make camping meals for two, one, or to feed large crowds.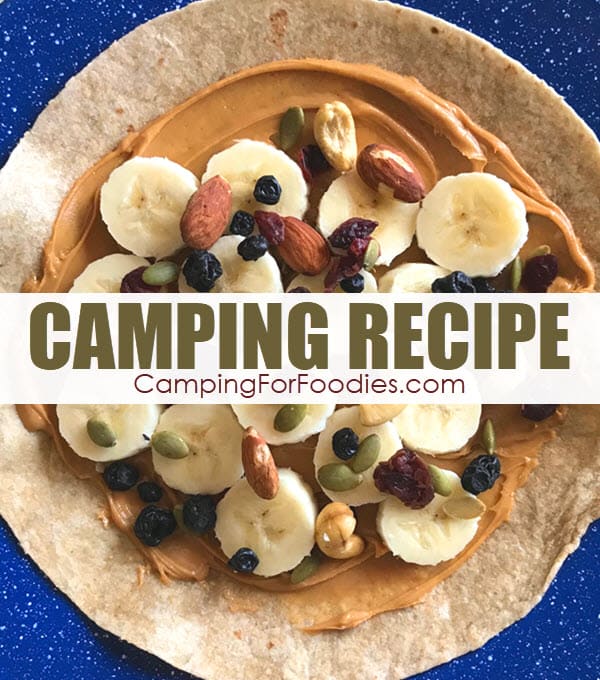 ---
This is a hearty camp dinner that can be made over a campfire or as one of our easy camp stove recipes. It uses canned chicken to provide the meat that does not require refrigeration unless you have leftovers … which you won't!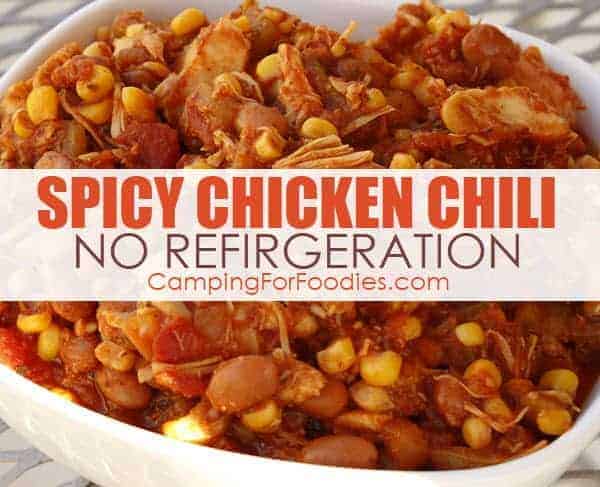 ---
Many flavored nuts use perishable fats but this one uses olive oil to make this camp snack you can't stop eating! These nuts are a little salty, sweet and have a touch of heat.
---
This recipe uses just-add-water pancakes (which can be quite boring) but the peach topping makes them extraordinary! Instead of using fresh fruit, this yummy breakfast makes great use of canned peaches.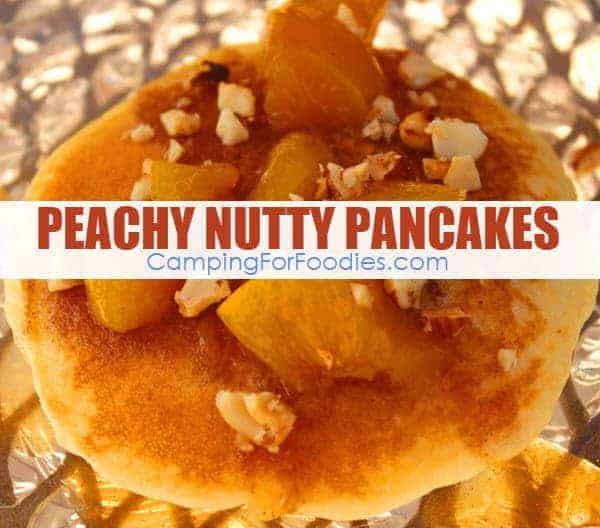 Coleman Fold N Go 2-Burner Propane Stove
---
Our Mexican three bean salad is a great camping food no cooking, no refrigeration side dish. You can also enjoy it as a hearty meatless main course, if you prefer, as the beans are packed with protein!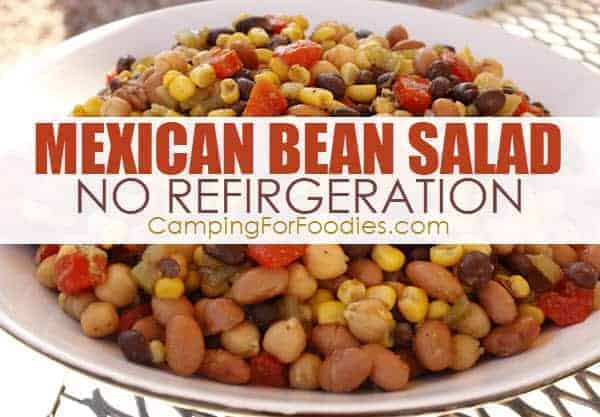 ---
This recipe makes the best "fries" and they don't need any dipping sauce. But, if you decide to serve them with our Chipotle Mayonnaise, you will have to refrigerate the extra mayo.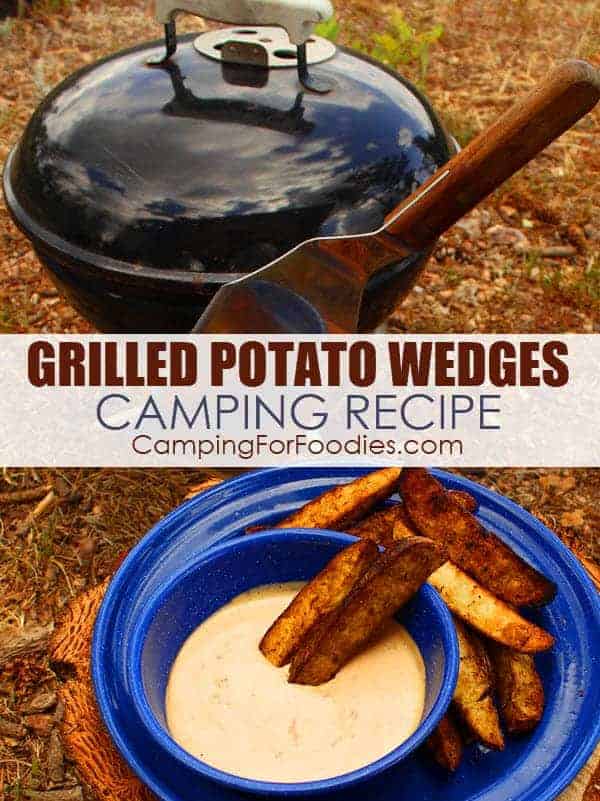 ---
Who doesn't love the combination of chocolate and peanut butter? The ingredients in this recipe are all non-perishable but in order for the chocolate to harden, you'll need to make them during the cooler camping months … or … just lick your fingers in the summer! LOL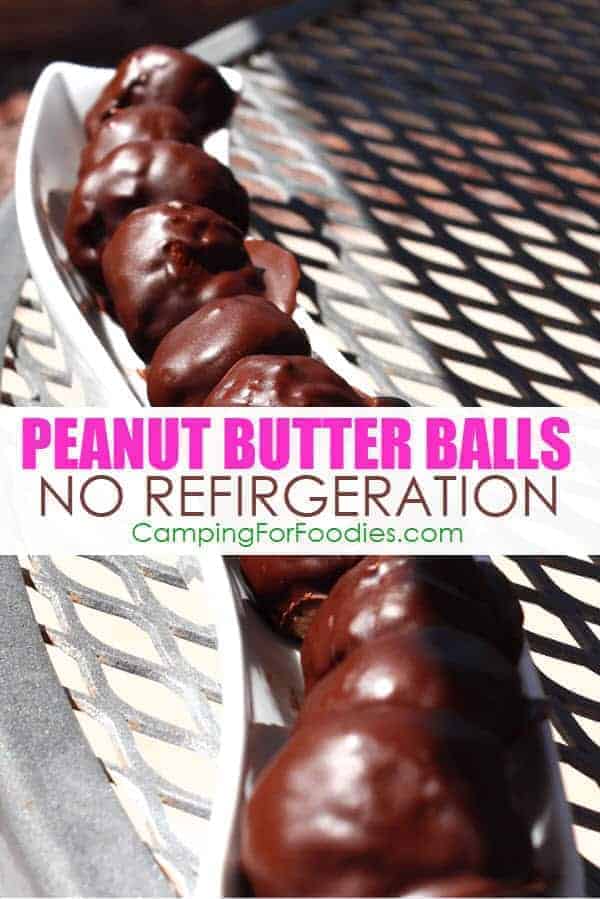 ---
Most of our 10 smores variations use non-perishable ingredients. But, we do have a few that use things like bacon … yes, I said bacon!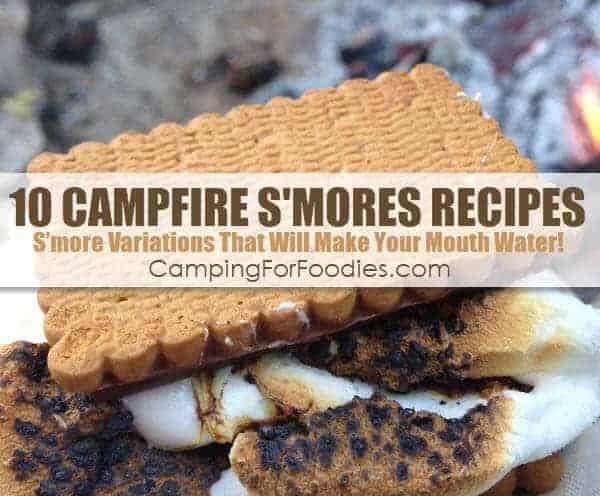 Camp Casual Bowl & Servers Set
---
Black Bean Burgers
Who needs meat when you can do Black Bean Burgers like these!
---
Pesto Chicken Pasta
This Pesto Chicken Pasta Recipe uses jarred pesto and canned chicken. It is the perfect pantry ingredient recipe.
---
One-Pot Spaghetti With Fresh Tomato Sauce
This One-Pot Spaghetti With Fresh Tomato Sauce is meatless and easy … yum!
---
Greek Lentil Soup
Yes please, I'll take a bowl of hearty Greek Lentil Soup!
---
Non-Refrigerated Camping Food Items
Pre-popped popcorn
Dried fruit
Trail mix
Hard boiled eggs
Energy bars
Dry cereal
Bagels
Canned tuna
Nuts
Tortillas
Canned sardines
Chips
Crackers
Processed cheese
Canned salmon
Jerky
Peanut butter
---
Make-Ahead Recipes That Require No Refrigeration
These are camping food recipes that require no refrigeration after they are prepared.
Our coffee cake is really easy to make at the campsite but it does use eggs and sour cream so just make it at home and you are good to go!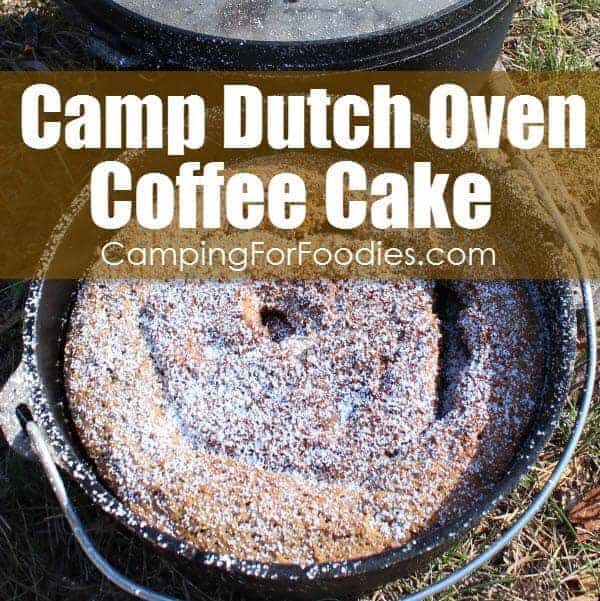 ---
You can make this cornbread at home and pack it to travel whole or sliced into individual servings. That is … if you don't eat it all before you get to camp! LOL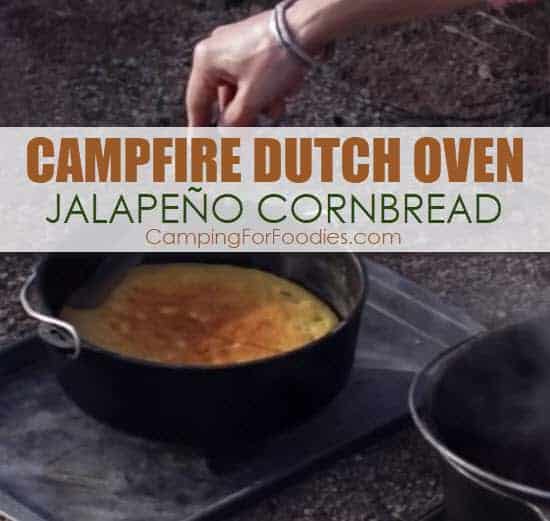 ---
These brownies are sooooooooo delicious and if you cut them into individual servings and wrap them at home, they travel well to make a sweet treat at camp!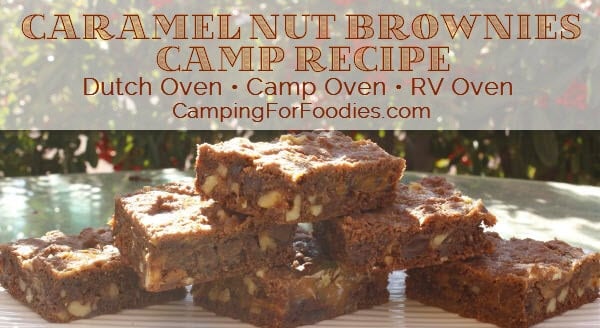 ---
Teriyaki Beef Jerky
This Teriyaki Beef Jerky is savory with a little spice too. Make it at home and it is ready to pack without refrigeration for your trip.
---
Storing Fresh Vegetables
If you decide you want to add a few fresh items alongside your non-perishable food, you can add camping veggies to your menu.
Some require no refrigeration and others require cool storage options.
We've got tips for both!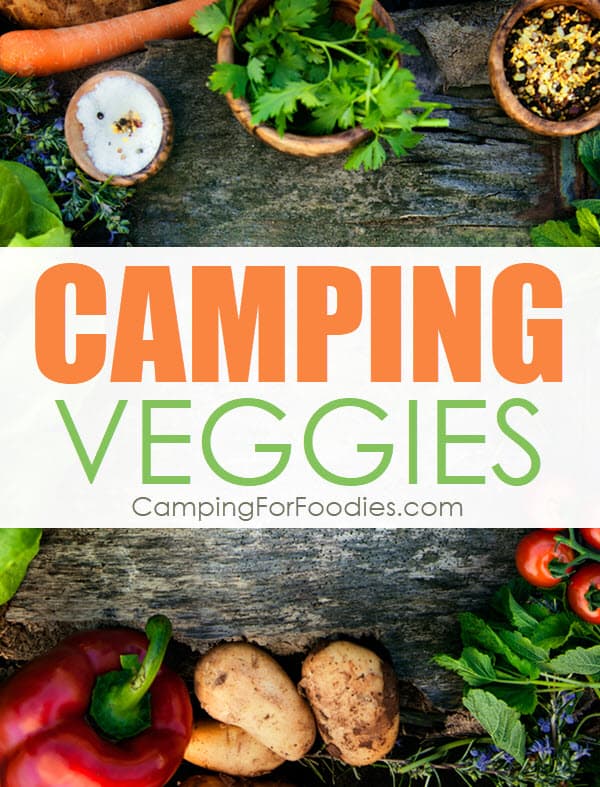 ---
Looking for fun and easy Dutch oven camping recipes?
We've got them for every meal of your camp day!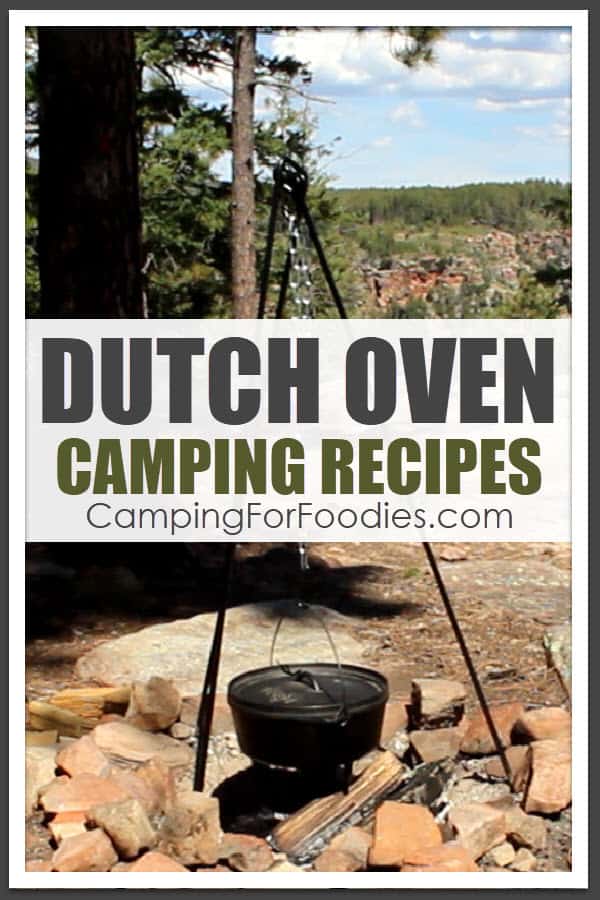 ---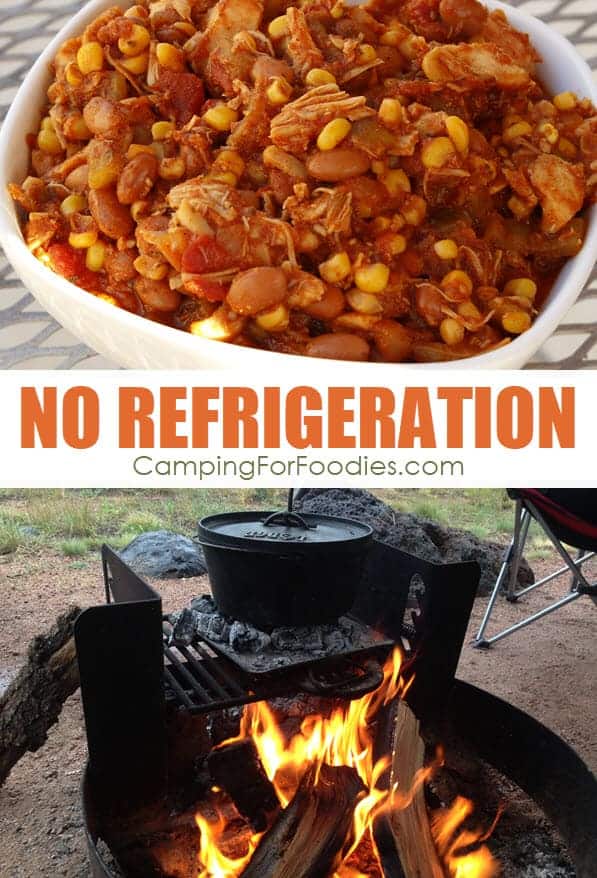 ---
Try More Yummy Camp Recipes
If you have some cold-food storage space, we have endless possibilities for new meals.
If you're looking for awesome ideas for yummy camping food, you're in the right place!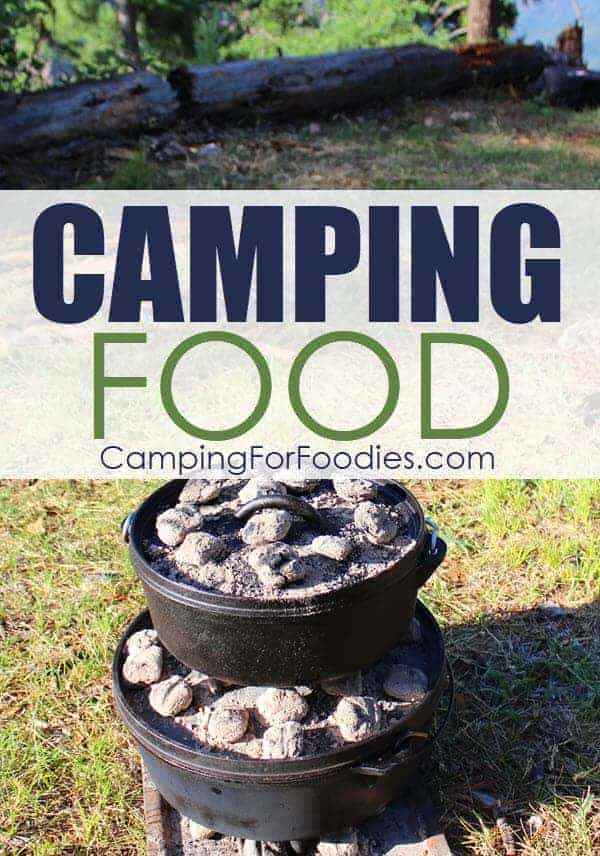 Here's our entire camping recipes list.
Get FREE camping tips and recipes emailed to you!
Our Camping Products Make Great Gifts!
Flexible Cutting Mat
Cutting Mat Set
Stainless Steel Cocktail Shaker Set
Hammock With Attached Accessory Bag