10 Hiking Tips: Keeping A Healthy New Year's Resolution
So many people over-eat and under-exercise during the holiday season … it is no surprise losing weight/improving health is one of the top resolutions to ring in the New Year. And, because hiking is such a popular activity on camping trips … we think it is the best way to actually enjoy your exercise routine! Here are easy hiking tips to keep you on track and hiking throughout the year.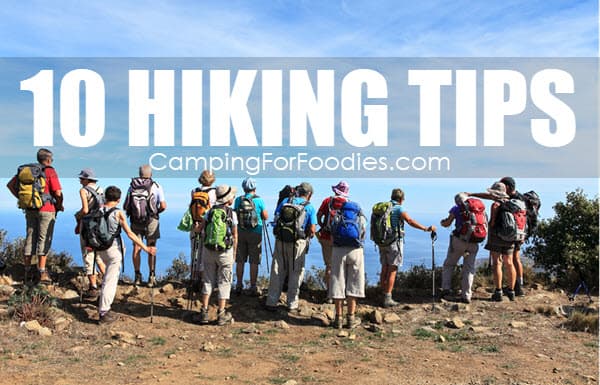 Psst we're compensated…see our disclosures.
Hike And Love It With New Year's Camping & Hiking Resolutions
Tip 1. Find A Hiker Buddy
There is an accountability factor when you hike with a friend. If you hike alone, it is much easier to say "I don't feel like going today" … It's not easy to let down a friend who is counting on you to keep your hiking date.
---
Tip 2. Schedule Your Hikes
If you have an appointment on your calendar, you are more likely to keep your commitment. Plan for your hike by scheduling it from start to finish; include your travel time if your hike location requires it.
---
Tip 3. Change Your Hike's Scenery With A GPS
Hiking different trails helps to keep your New Year's hiking plan interesting. Use a GPS … I am not exaggerating when I say this hiking tip can be LIFE SAVING!
We often hike and camp in National Forests within Arizona; some of those hiking trails can be overgrown and seldom traveled. One time we almost got lost, as the sun began setting, my heart started racing as I realized one tree began looking exactly the same as the last 200 or so we just passed.
We had a compass but no GPS on that hike. That experience sent me off to research handheld hiking GPS units.
Now we don't hike without our GPS and always have the tracking function operating even if we don't have the entire map operating. There is something comforting about that little triangle on the screen directing us to our campsite home!
Electronic gadgets like the Garmin Handheld GPS has an 8MP Digital Camera and wirelessly shares routes, tracks, waypoints, geocaches, custom maps and photos between units. It also has dual orientation for auto switching between landscape or portrait views.
Garmin Oregon 650 3-Inch Worldwide Handheld GPS with 8MP Digital Camera
---
Tip 4. Reward Your Hiking Accomplishments
Celebrate your successes but don't un-do all of your efforts. You might indulge yourself with an exclusive spa treatment, a healthy dinner at a fancy restaurant … whatever it is, make it special to you.
---
Tip 5. Measure Your Hiking Progress
Determine how you are going to measure success and then track it; you will be encouraged to stick with your hiking goals when you see progress. A super popular gadget is the Fitbit Wireless Activity Wristband which tracks workouts, heart rate, distance, calories burned, floors climbed, active minutes and steps. It also syncs stats wirelessly and automatically to your computer and over 150 leading smartphones.
Fitbit Charge HR Wireless Activity Wristband
---
Tip 6. Use Hike Time To Clear Your Head
Getting out in nature and clearing your head is a benefit while hiking. Capturing your ah-ha moments in A Hiker's Journal can truly be a life-changing exercise.
This is one of my favorite hiking tips because I personally have to be very intentional to slow down my mind when I am physically removed from the hectic pace of daily life. Oh, the struggles with being a Type-A personality. LOL
---
Tip 7. Stay Hydrated With Water
Most hiking trails don't have water along the route so make sure you bring more than enough so you don't dehydrate. Using a Hydration Pack is an easy way to carry your water supply. Stay hydrated!
Hydration Backpack Running, with 2L Water Bag Pack Black
---
Tip 8. Wear Good Hiking Boots
Workouts often result in hurting muscles but you don't want to experience unnecessary pain with inadequate footwear. Blisters are beyond uncomfortable and completely avoidable with the right pair of hiking boots.
Some features to consider about your boots:
Are they waterproof?
Do they have cushioned heels to absorb shock and add stability?
Do they have slip-resistant soles with firm-ground grips?
Etc.
---
Popular Hiking Boots For Women
KEEN Women's Targhee II Mid WP Hiking Boot
Columbia Women's Newton Ridge Plus Hiking Boot
Ahnu Women's Montara Hiking Boot
---
Popular Hiking Boots For Men
Merrell Men's Moab Mid Waterproof Hiking Boot
KEEN Men's Targhee II Mid WP Hiking Boot
Timberland White Ledge Men's Waterproof Boot
---
Popular Hiking Boots For Kids
Merrell Waterproof Hiking Boot For Toddler/Little Kid
Merrell Quick Close Waterproof Hiking Boot Little Kid
Hi-Tec Waterproof JR Hiking Boot Toddler/Little Kid/Big Kid
---
Tip 9. Join A Hiking Club
Hiking clubs allow you to meet new friends and add an extra dimension to your hike trips. Meetup is a great way to find people in your area as well as events centered around hiking like First Day Hikes.
---
Tip 10. Camp And Hike More Often
It is easy to say you don't have enough time to camp and hike but if you are organized, you can do a lot more camping and hiking this year. Use our FREE printable camping trip planner template to plan stress-free camping trips.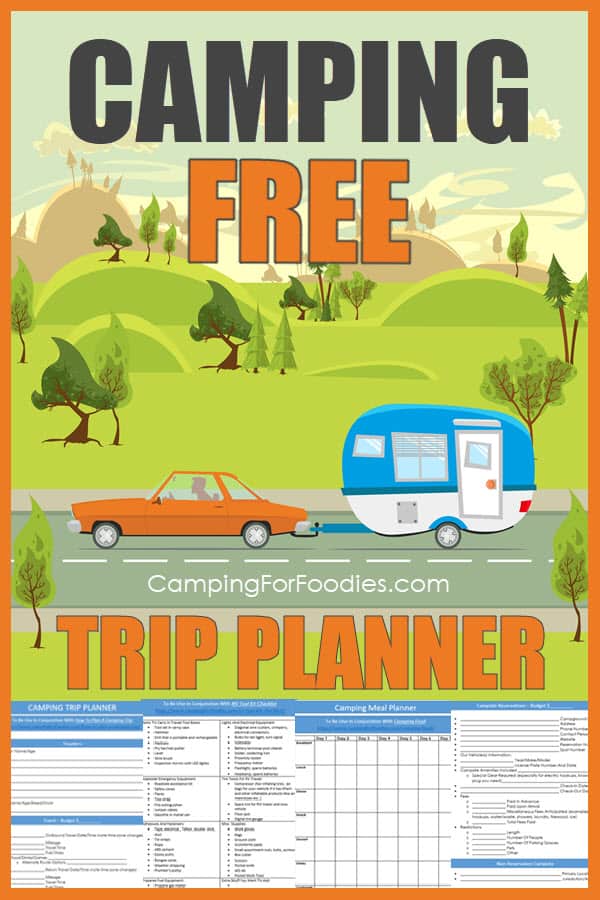 ---
Start On A Hike With First Day Hikes
From America's State Parks Website
What better way to kick off the New Year than by getting a jump start burning off those extra holiday calories in the great outdoors?
First-Day-Hikes.
On New Year's Day, America's State Parks have all 50 states offering free, guided First Day Hike Programs.
These hikes provide a means for individuals and families to welcome the coming year in the outdoors, exercising and connecting with nature.
Last year nearly 55,000 people rang in the New Year, collectively hiking over 133,000 miles throughout the country on the guided hikes.
Numerous others hiked state park trails throughout the day.
If you happen to be hiking in one of the desert areas in Arizona, you may want to check out this post on Day Hike Tips For Hiking In The Arizona Desert.
---