There's Good Reason Campers Celebrate National Noodle Day
Dried noodles make great camping food because they don't require refrigeration, unless you have leftovers, of course.
There is good reason campers are in love with noodles and should celebrate National Noodle Day on October 6 every year!
Noodles are so versatile with the ability to deliver different flavor combinations … plus … non-refrigerated dried pasta eliminates the need for cold storage which can be such a challenge when camping.
The solution … dried and canned ingredients are awesome cold-space savers!
Psst we're compensated…see our disclosures.
Campers Should Celebrate National Noodle Day
This Dutch Oven Beef Stroganoff Camping Recipe is a FANTASTIC one-pot Dutch oven camping meal that is quick and simple!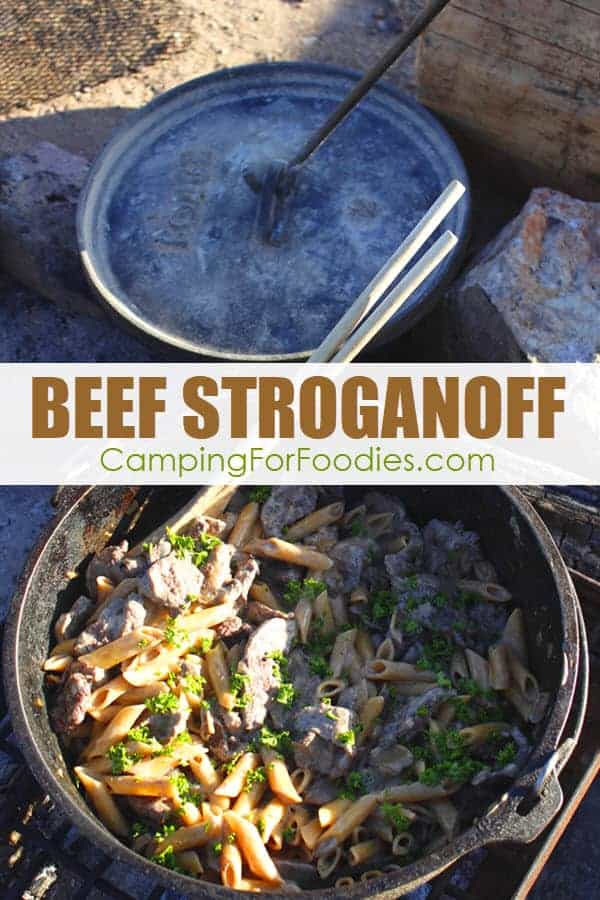 ---
Noodles Make Classic Camping Meals
Traditionally, noodles are in camping and backpacking freeze-dried meals, like Beef Stroganoff With Noodles, which just requires heating some water with something like a Jetboil Flash Cooking System and then hungry campers can eat directly out of the pouch.
It is easy, lightweight and surprisingly tasty!
But, there are other options if you are willing to go through a little more effort.
Beef Stroganoff With Noodles
Heat Water
Add Water, Eat From Pouch
&
---
One of our most popular noodle recipes is this Lasagna In A Dutch Oven Camp Recipe and the thing that makes it a camping-friendly meal is using Oven Ready Pasta Noodles that don't require boiling before you build the layers of the lasagna.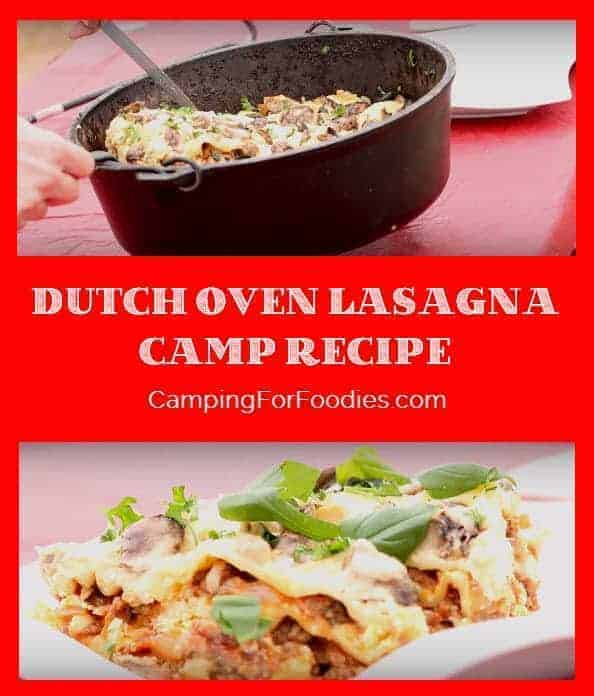 Lasagna In A Dutch OvenGet The Recipe
Barilla Oven Ready Lasagna Pasta
&
---
We have so many awesome Dutch oven camping recipes that use some sort of pasta in the meal!
They are simple meals but taste almost gourmet!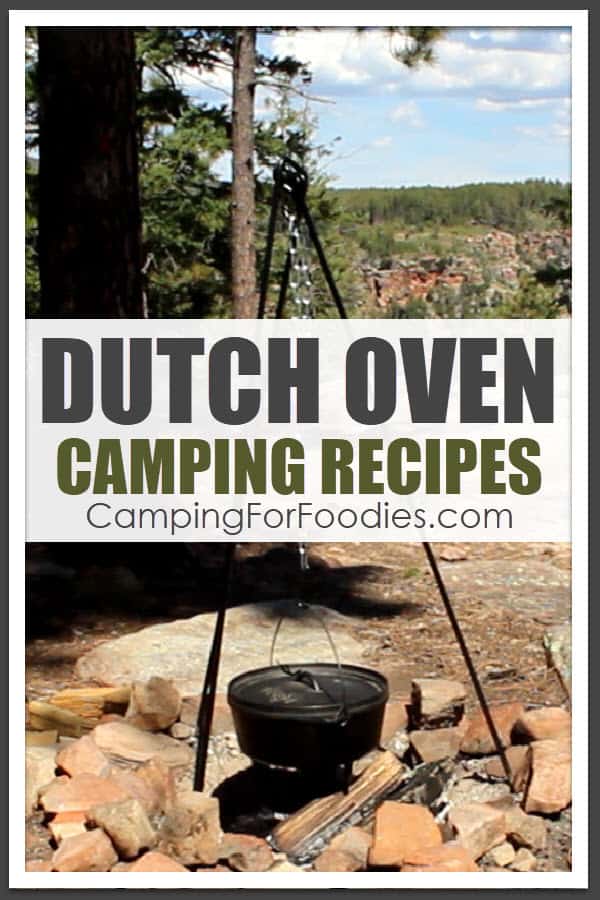 ---
Noodles are great vehicles!
What do I mean by that?
Plain pasta basically has next-to-zero flavor which means you can build any flavor profile you want with different spices.
Our 5 Essential Camping Spices For Your Portable Herb And Spice Kit Plus A Few Extras You'll Want To Take Along post has tons of ideas to create different flavors in your camp kitchen!
You can add your favorites to a Spice Missile or just get a basic variety in a Multi-Spice Assortment Shaker!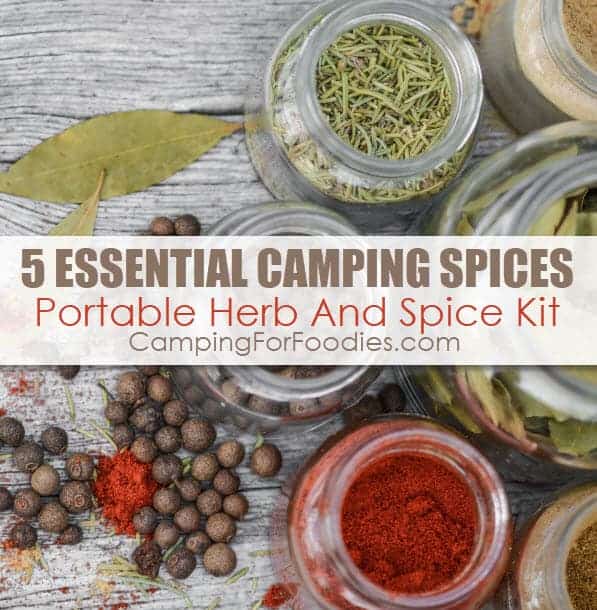 Essential Camping SpicesSee The Post
Spice Missile
Multi-Spice Assortment Shaker
&
---
The "sort of pasta"
I know couscous is not really pasta but I put it in the "sort of" category for a few reasons…non-refrigerated grocery store shelf + boiling liquid = blank canvas to create your perfect flavor profile.
You can't get much easier than couscous! I love that you can add whatever fresh herbs and other "mix-ins" you want to compliment anything on your dinner table.
Salty capers with fresh garlic and chives make this camp recipe a flexible side dish.
I love serving this with my Blackened Trout with Cajun Cream Sauce which also has the distinction of being my brother-in-law's favorite.
He actually said this trout was the best he ever ate…including the best restaurants he had ever been to…EVER.
With credentials like that, it might be time to bait your hook and head to the lake for your next camp trip!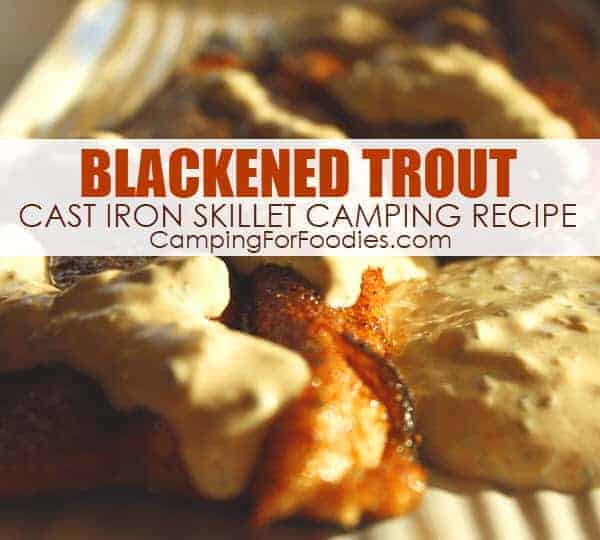 ---
How To Celebrate National Noodle Day
Dig in to a bowl of your favorite noodles and use #NationalNoodleDay to post on social media.
Just remember it does not have to be National Noodle Day to celebrate this fabulous culinary rock star.
Get creative and have fun getting nutty with noodles!
---
Pasta trivia question
Q: How many shapes and varieties does pasta come in?
A: There are over 310 specific forms of dried and fresh pasta.
Want more interesting information about noodles? You never know when you might need this slightly useless but nonetheless fascinating information about pasta.
&
---
No time to look for recipes, create a menu and write a grocery list? No Problem! Get our 3-Day Dutch Oven Camp Menu Plan here!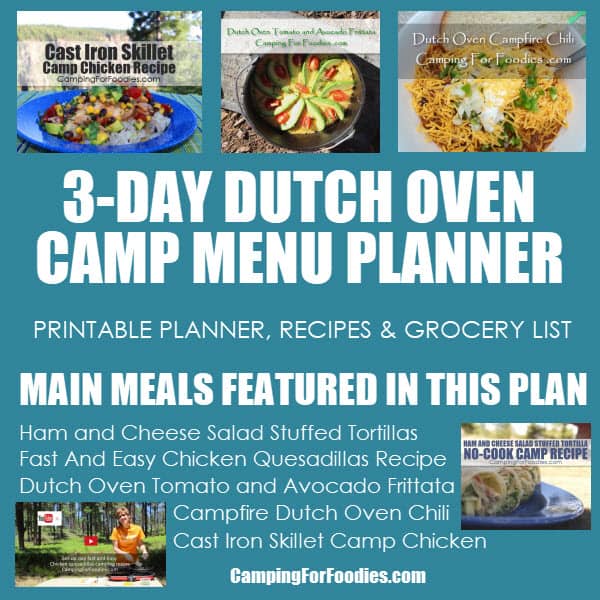 ---
Our Cool Camping Products Make Great Gifts!
Cutting Mat
Mat Set
Shaker Set
Hammock
&
---
If you need camping recipes and menu ideas, you can find them here at the Camping For Foodies Camping Recipes list.
Don't miss a thing…sign up for Camping For Foodies email updates!
Your purchase of our products will help support World Vision ® Building a better world for children.