So many camping tips are focused on "how-to" hacks and camp gear, but it is also important to focus on fun! Today we're talking only about the camping fun stuff! Check out these entertaining camping games for kids, adults and the entire family to enjoy together.
Whether you are stuck with a soggy camp weekend or a long road trip traveling to an awesome campsite destination, there are exciting camp games to keep the family laughing, smiling and entertained.
Psst we're compensated…see our disclosures.
Camping Games You Will Love Playing!
If I didn't know better, I would think that geocaching was invented just for campers! It is the perfect game to play on camping trips to discover hidden treasures along hiking paths and around campsites.
---
There are tons of camp activities that are perfect for sunny days and star-filled nights at the campsite. But, if a downpour has you looking for dry shelter, you can still have a boatload of fun with these rainy day camp games! Don't let a soggy weekend of camping in the rain get you down!
---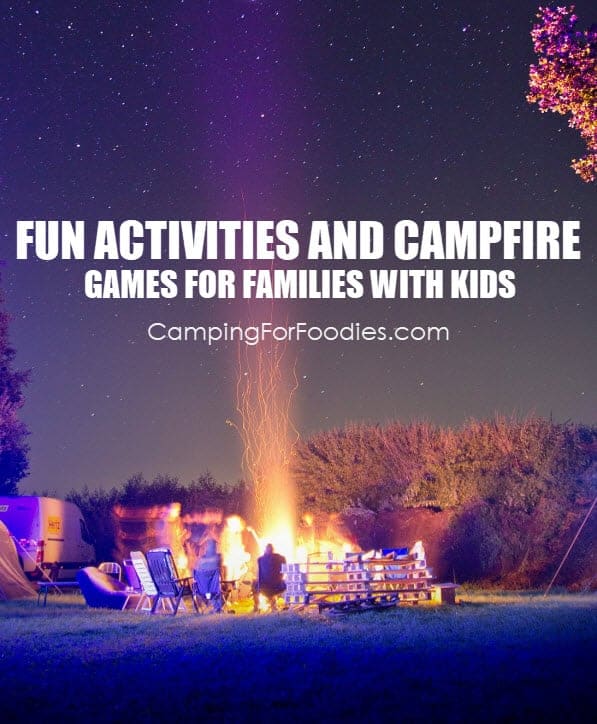 Camp fires are such a huge part of the camping experience. They are great for warming up on a cool night and nothing is better than playing a few fun campfire games in the magnetic glow from dancing flames!
---
If your family is filled with energy and loves games that keep everyone moving, these active camp games will be a hit!
---
When you want to play in the great outdoors but not too vigorously, you need to enjoy these super fun camping yard games!
---
When you are worn out from physical activities on your camping trip, you may want to kick back and enjoy some of the best board games for camping … which can be played whether you are showered by sun rays or rain drops!
---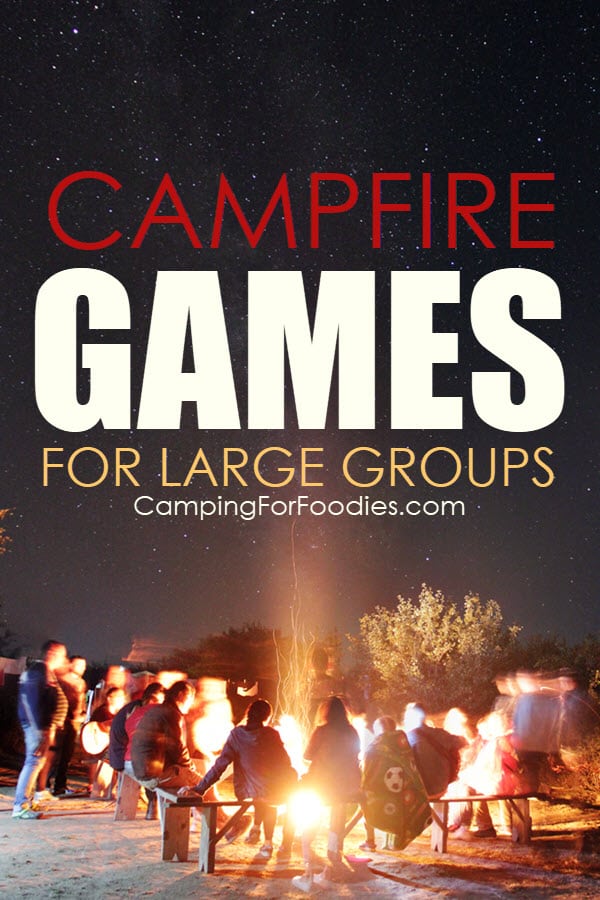 When you camp with large groups, it can be difficult to play games. These campfire games are super fun to play with large groups or smaller ones!
---
If your camping destination is more than 30 minutes away from home, you might want to add a little excitement to the journey with these games to play on a road trip.
---
Christmas Vacation's Cousin Eddie and his RV could possibly be the most beloved camping duo of all time.
These Cousin Eddie's RV: Trivia, Fun Facts And Quotes have stumped the biggest fans of the holiday movie classic.
---
Our Camping For Foodies Super Hero Camper Game is clean, fun, low-tech and creates lots of laughter and memories. Print your FREE copy and let the games begin!
---