Costco Camping Food: The Best Items To Buy For Awesome Camp Meals
If you love camping tips that save you money, answer this question … When you are buying supplies to prepare your camping food, where do you go? You might head to your local supermarket for normal groceries, or the nearest outdoor retailer for freeze-dried food, but you should consider Costco camping food because the gigantic warehouse chain carries BOTH at great prices!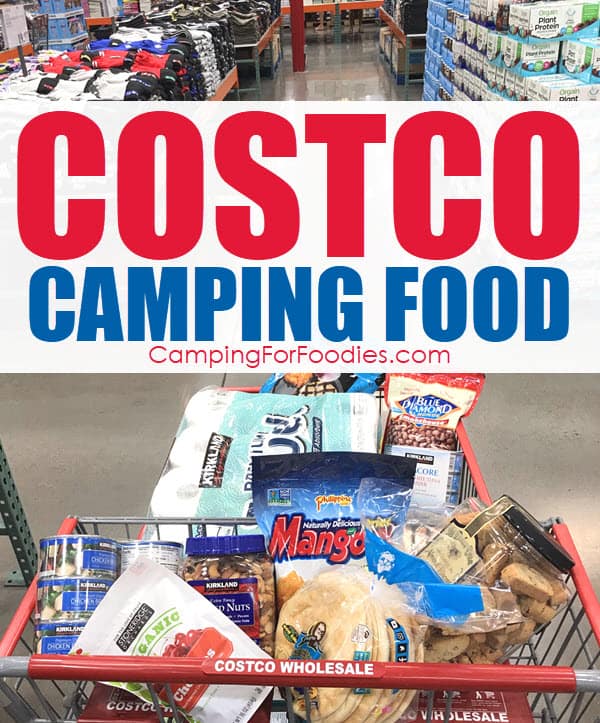 Psst we're compensated…see our disclosures.
What Food Does Costco Have?
When I tell people we love using the Costco propane refill service to fill our RV propane tanks while we shop for food … the next question I get is: Does Costco sell camping food?
The answer is: Yes! And, a whole lot more!
A lot of people don't realize the huge food selection available at their local Costco warehouse store. As creatures of habit, we tend to shop for our "normal" items we make at home in our own kitchens. But, if you begin really looking at the items on every aisle of the store, you'll be amazed at the variety available on those shelves!
CAUTION: The only bad thing about shopping at Costco is that you can't rely on them having the items you want … some stores may carry things that other stores don't. Just because you saw it there today, doesn't mean it will be there tomorrow!
---
What Is The Best Food To Take Camping?
Depending on how you camp and cook in the great outdoors, there are so many different options for meals.
Dehydrated Camping Food
Mountain House and Backpacker's Pantry are two companies that produce some pretty tasty meal options for backpackers who want meal kits made with freeze-dried and dehydrated ingredients. You can find these at most Costco stores … typically near the survival food. This is usually a cheaper alternative than purchasing the kits somewhere else because of Costco's buying power.
P.S. I've heard backpackers rave about the Mountain House Chili Mac … apparently it is something to write home about … especially if you top it with a layer of Fritos just before serving!
Shelf-Stable Food Items For Camping Trips
Even RV campers with large refrigerators may not have enough cold storage space for a long trip … canned foods are a great option. They're also good options for backpackers who don't care about extra weight.
Some of my common non-refrigerated Costco food regulars include:
Canned tuna
Canned chicken
Canned sardines
Canned/boxed soup
Canned black beans
Canned vegetables
Beef jerky (one of the best camping snacks)
Jarred roasted red peppers
Dried fruit (there are tons of no cook camping meals that use dried fruit)
Peanut butter
Nuts (try making these easy Mexican Spicy Nuts)
Pita bread
Soft shells
Hot sauce
Maple syrup
BBQ sauce
Trail mix
White and sweet potatoes
Instant oatmeal
Individual drinking water bottles and gallon jugs
If you don't know what to make with these items, check out my list of camping food recipes no refrigeration required.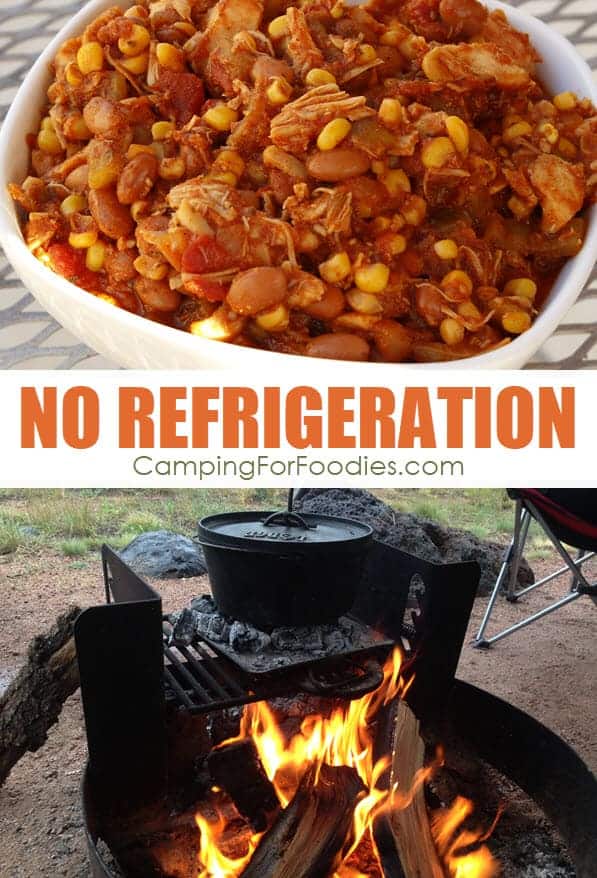 Refrigerator And Freezer Section Items
Costco has an impressive variety of freshly prepared and pre-packaged food in the refrigerator and freezer sections of the store. If you have ample cold storage space, these meals can be great time-savers at the campsite.
I like making "dump and reheat" meals on the first night of our trips because we never know if we will be delayed on our way out of town and arrive too late to cook. The best part is being able to just catch up with a group of friends on day 1 without the need to do much work. Some of the things we purchase include:
Rotisserie chicken (this is also great for shredding into meat for cold sandwiches and wraps like my Chicken Parmesan Wrap Recipe).
Street tacos
BBQ pulled pork
Hot dogs
Plain and pre-seasoned frozen fish
You can save a little money if you are willing to prepare your own make ahead camping meals that you just "dump and cook" or "dump and reheat" at the campsite.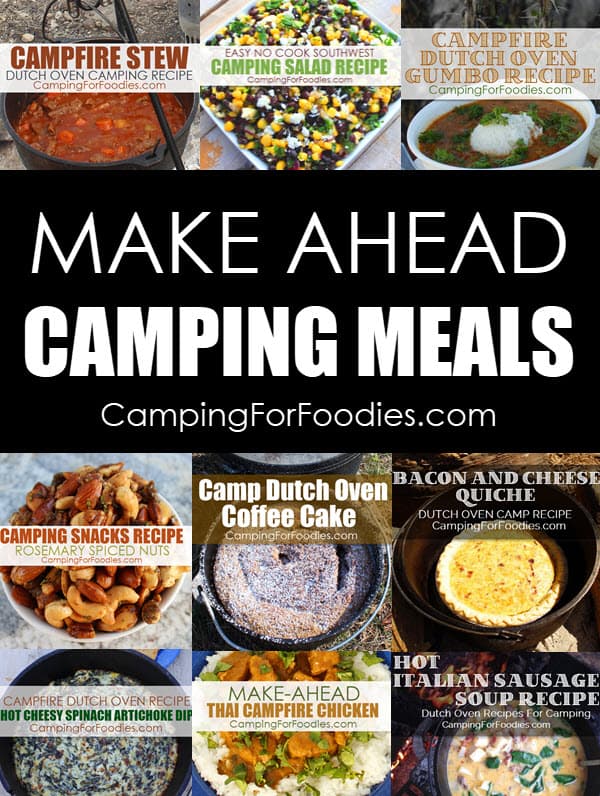 ---
More Camping Essentials You Can Find At The Warehouse
In addition to buying Costco gas, we also like having the ability to shop for non-food items in the store. Some items on our packing list include:
Trash bags
Toilet paper
Paper towels
Paper plates and bowls
Plastic food storage bags
On the summer side of the seasonal gear you might even find things like:
Camp stoves
Filled 1 pound bottles for propane stoves
Igloo cooler
Fast pitch tent
Beach towel
Camping lanterns
Citronella candles
---
Costco Membership Is Required To Shop
You need to be a member if you want to shop at a Costco store. You can sign up at a warehouse or on their website at join Costco.
Currently (5-4-23) the price of the personal memberships are:
Everyday Value Gold Star membership is $60/year+tax
Gold Star Executive membership is $120/year+tax.
Currently (5-4-23) the price of the business memberships are:
Everyday Value Business membership is $60/year+tax
Business Executive membership is $120/year+tax.
---
More Simple Meal Ideas
Just because you don't want to put in a lot of effort … that does not mean you have to eat out of a pouch! These easy camping meals won't disappoint you!
If you want to go all-out and do some next-to-gourmet meals, check out all of our camping food ideas.
FREE Printable Meal Planner
Planning your meals ensures you don't forget anything during your shopping trip!
Get your FREE printable camping trip & menu planner before you create your next meal plan!