Fresh Guacamole Appetizer Camping Snack Recipe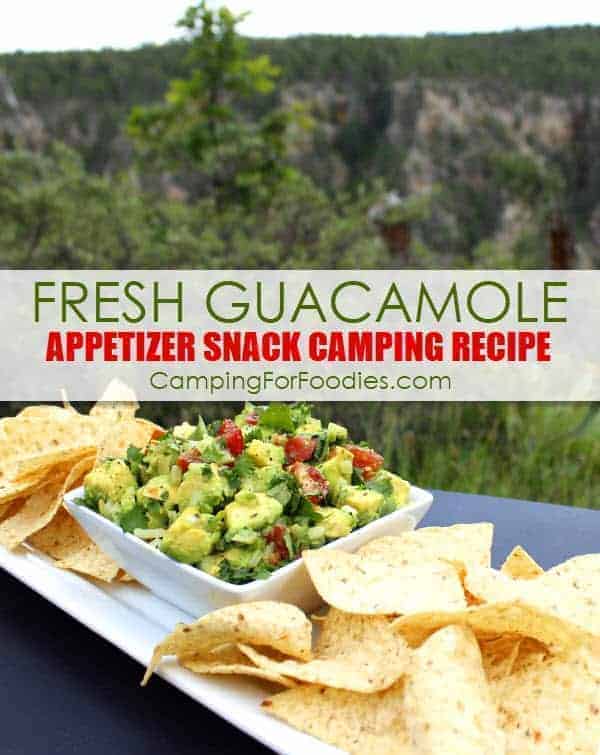 Fresh Guacamole Appetizer Camping Snack Recipe
Our family can make a meal out of a few appetizers as we graze through a relaxing afternoon at the campsite! The abundance of fresh avocados in the summer, begs for a batch of guac! One of the reasons I love this Fresh Guacamole Appetizer Camping Snack Recipe is because the ingredients are fridge-free and you know how challenging cold storage can be on camping trips! You only need to refrigerate leftovers and I'm guessing you won't have issues there because you won't have any! This recipe serves 4-6 as a snack appetizer. Here's how you make it! Psst we're compensated…see our disclosures.
---
Prepara Herb Savor Eco Version
Camp Cooking Tip: When I am using fresh herbs in my camping recipes, unless it is super hot outside, I just store them in water in a shady location to maintain their freshness. You can put them in a cup with water or use something like the Prepara Herb Savor that has a basin you fill with water and seal the cap. The herb savor can be easily packed in a cooler or RV refrigerator if you don't want to deal with "moving shade" throughout the day. 😎
&
---
No Cook Guacamole Camping Recipe
In a non-reactive bowl, mix these:
3 avocados, pitted and diced
1 lime, juice of
1 roma tomato, diced
1 large jalapeno pepper, minced (as you probably already know, our family likes spicy food so we use the entire pepper but if you want less heat remove the ribs and seeds before chopping the pepper)
2 garlic cloves, minced
1/2 small red onion, minced
1 small bunch cilantro, chopped
Salt and pepper, to taste
Serve it
1 bag tortilla chips for serving
---
If you are going to do a lot of chopping for your camping recipes, using Flexible Cutting Mats are the way to go. They are lightweight for transportation and storage and cute enough to display by hanging them on hooks!
&
Flexible Cutting Mat Set
Hangs On Hooks
&
---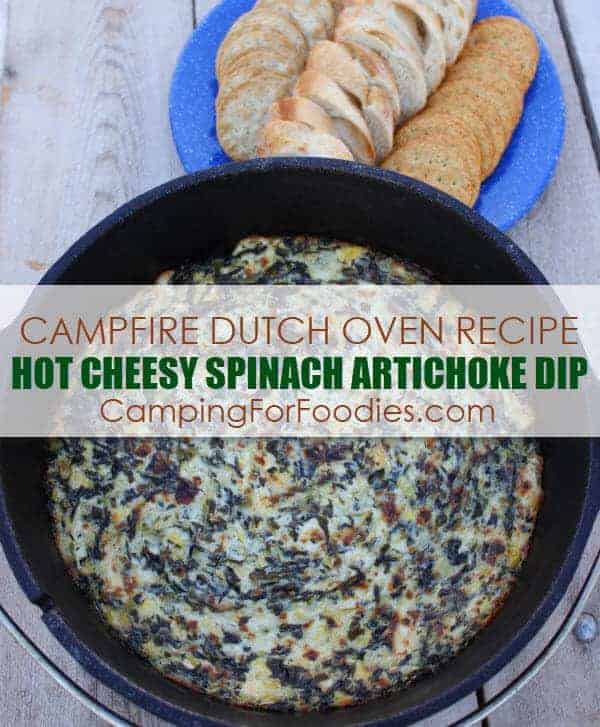 If you are doing an appetizer spread rather than an entire camp dinner, you should include this Awesome Hot Cheesy Spinach Artichoke Dip Campfire Dutch Oven Appetizer Recipe as part of your nosh menu. I love doing something cold and hot when we are eating appetizers and snacks rather than an entire dinner camping meal.
&
---
If you are making this Fresh Guacamole Appetizer Camping Snack Recipe as an opener to a regular dinner meal, consider pairing it with our fast and almost-gourmet 3TV Tacos With Jalapeno Lime Sauce Camp Recipe. You will be the camp cook hero!!!
&
---
No time to look for recipes, create a menu and write a grocery list? No Problem! Get our 3-Day Dutch Oven Camp Menu Plan here!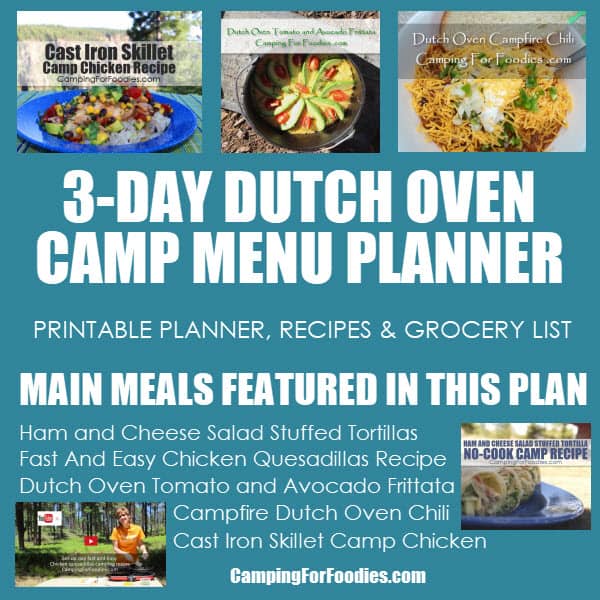 ---
Get More Dutch Oven Recipes For Camping!
Don't miss a thing…sign up for Camping For Foodies email updates!
Your purchase of our products will help support World Vision ® Building a better world for children.