Portable Solar Panels For RV Camping VIDEO
By Pete | My Husband's Corner
We do A LOT of boondocking and use a fair amount of electricity, so we decided it was time to up our game and invest in portable solar panels for RV camping trips that take us to remote locations for extended periods of time while maintaining camping safety practices.
We love RV tips and hacks that let us keep camping, even when facilities are nowhere to be seen!
We did extensive research to determine what are the best portable solar panels for an RV and our VIDEO shows you how to set-up, monitor and use portable RV camping solar panels.
Portable Solar Panels For RV Camping
We do so much boondocking, you know solar equipment made our list of the best camping gear we won't travel without!
---
Renogy 100 Watt 12 Volt Monocrystalline Off Grid Portable Foldable 2Pcs 50W Solar Panel Suitcase Built-in Kickstand with Waterproof 20A Charger Controller
After doing a BUNCH of research, we decided to get the Renogy 100 Watt Suitcase Style Portable Solar Panels for camping in our RV and we are really happy with our purchase.
Here is how we figured out how much solar we need and what size of portable solar panels would work for us…..
&
---
Portable Solar Panels For RV Camping VIDEO
Check out our VIDEO to see our testing and tips on how we use our portable solar panels for RV camping trips.
Note: This video is compatible with Chrome, Firefox and Safari browsers without ad blockers enabled. If you are having trouble viewing this video, please disable any ad blockers and switch to a compatible browser. Thanks!
Leave a comment below if you have any questions or comments. We'd love to hear from you!
---
How Portable Solar Panels Work
Portable solar systems produce DC power which can be stored in your RV battery for future use.
So when you consider what portable solar panels can be used for … you need to be powering 12-volt DC powered devices or use an inverter to power AC devices. We have a VIDEO and tips to show you how to install a power inverter in a camper.
We have more information about this in our RV battery post, How To Choose, Use And Maintain The Best RV Battery.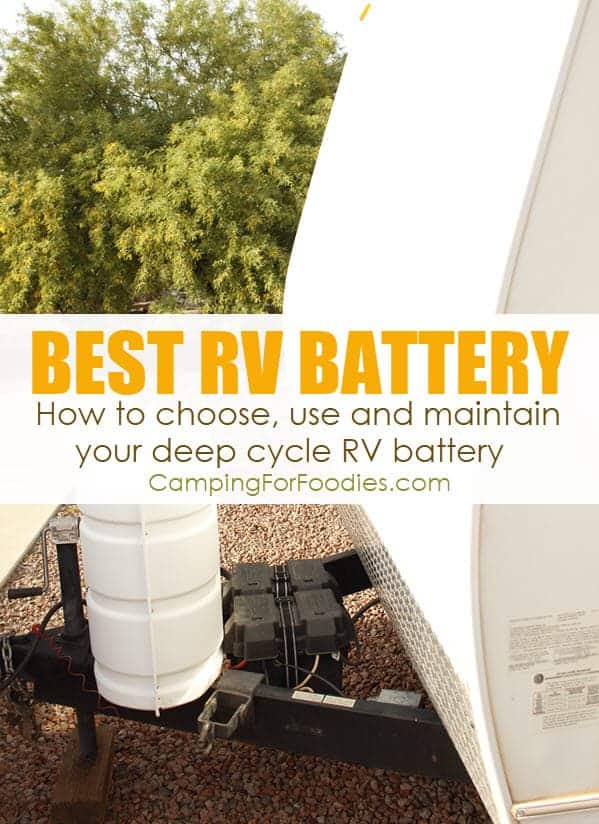 Using portable solar panels for electricity is easy.
Basically, solar panels collect sunlight and convert it to electrical energy … then, charge controllers regulate and distribute the energy through wires connected to your RV batteries.
Solar systems can be built with individual components or can be purchased as solar panel kits.
Our preference is the Renogy 100 Watt Suitcase Style Portable Solar Panels because they work great, are foldable and come in a protective solar suitcase for easy transportation and storage.
We like the features of portable camping solar panels because we like boondocking in National Forests while camped under the tall pine trees.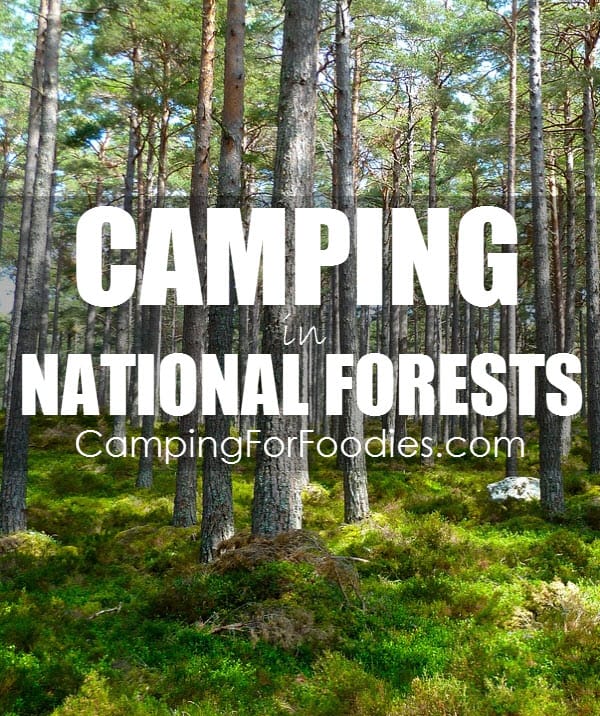 The portable folding solar panel style allows us to position the panels in direct sunlight for optimal performance.
The drawback being … they are so easy to transport, they are more vulnerable to "walking away" … if you know what I mean.
Another benefit to this style … they are plug and play.
No installation is necessary with Renogy portable solar panel kits.
---
Renogy 20ft 10AWG Solar Extension Cable with MC4 Male Female Connector
We camp all year long … in the winter we like setting up our RV in camping locations with full sun for the warmth as well as for the benefit of our camping solar panels.
In the summer we like camp spots that are nestled among the shade of pine and oak trees but our solar energy production suffers …
The SOLUTION: we got two 20ft 10AWG Solar Extension Cables that allow us to move our portable solar panels into an area without shade resulting in increased solar energy production throughout more hours of the day.
&
---
Rooftoop Solar Systems
Rooftop solar systems work the same way as portable solar panels, but the solar panels are usually permanently mounted flat on the RV roof which has pros and cons.
Pros: they are less vulnerable to theft and don't need to be set-up and taken-down for each camping trip.
Cons: Their output can be limited based on where you park your RV such as in the shade of a tree, or other structure … and, they typically can't be tilted to directly face the sun in order to achieve optimal performance like the portable solar panels can.
---
How To Secure Portable Solar Panels
We think there are two main drawbacks to portable solar panels.
In heavy wind conditions, they could potentially blow over breaking the glass solar panels.

The solution: Weight down the legs with something you already carry in your RV … we use our RV weight distribution bars or our exercise dumbbells.

The ease of carrying them also makes them easy for someone to steal when you are not at your campsite.

The solution: If you can afford the down-time, just pack the portable solar panels away in a locked compartment and set them up again when you return to your campsite. If you want them to continue producing solar energy while you are gone, just collapse the legs and place the panels flat on your RV rooftop where they look more like a permanently mounted solar panel system.
In spite of the drawbacks, we think this style is the best portable solar panels for camping overall.
---
How To Connect Portable Solar Panels
The best portable solar panels for RV use are the ones that are simple to connect and operate. From all our research, we have determined the Renogy 100 Watt Suitcase Style Portable Solar Panels are the easiest portable solar panels to set up … which was one of the main reasons we purchased them.
How to connect solar panel to battery is ridiculously easy and you can see it in our VIDEO!
To connect these portable solar panels to your RV:
Take the panels out of the protective carrying case
Unfold the panels
Extend the support legs
Point portable solar panels directly toward the sun
Connect the alligator clips to your RV battery terminals (red to red, black to black)
Verify the charge controller is set to your battery style (the Renogy is compatible with 7 different battery styles) … and you're in business!
If it takes you more than a minute to set these awesome solar panels up, you must be dragging your feet!
---
How To Monitor Portable Solar Panels
The brains of the Renogy Solar Power System reside in the solar charge controller.
When you set the battery type in the charge controller, it "controls" the amount of solar power delivered to the battery according to the battery manufacturer's specifications.
The Renogy solar system charge controller makes monitoring these portable solar panels easy!
Renogy 100 Watt 12 Volt Monocrystalline Off Grid Portable Foldable 2Pcs 50W Solar Panel Suitcase Built-in Kickstand with Waterproof 20A Charger Controller
To check the battery's phase of charge, no button pushing is required.
Just look at the portable solar charger LED bar display to see the controllers charging stage which will indicate a level of either:
To check the solar battery charger system's production you just need to press the amp/volt button to toggle between three screens of information (you can see this in our VIDEO).
3 screens show you:
Battery voltage
Charging current
Amp hours charged
---
Lifespan, Care And Cleaning Of Portable Solar Panels
When we decided to invest in portable solar panels for camping in our RV, we wanted to make sure we would get our money's worth out of them. Renogy solar kits quickly surfaced to the top of the list during our research. Here's why…
Ease of use: Plug and play that sets up in seconds and only weighs about 27 pounds.
Conveniently sized folding suitcase: Fits easily in outside RV storage compartment after simply folding solar panels in half.
Sturdy protective cover: Zips to close and safeguards solar panels when not in use.
State of the art charge controller: Smart technology means the solar charger won't overcharge batteries.
Waterproof portable solar panel kits system: Designed for outdoor use with a mounted charge controller that is waterproof.
Easy to clean: Wipe with soft wet rag to remove dust and dry with soft cloth before storing in protective suitcase.
Lifespan: A really long time! It is designed for extended outdoor use with a typical lifespan of decades and the warranty on the panels is a 25-year transferable power output warranty: 5 year: 95% efficiency rate, 10 year: 90% efficiency rate, 25-year: 80% efficiency rate.
With all that in mind, using Renogy portable solar power systems will certainly pay off in the long run. And we have no plans to quit camping any time soon!
---
What Size Portable Solar Panel Do I Need?
Two typical questions from RVers considering portable solar panels are:
Which portable solar panel is the best?
How much are portable solar panels?
Actually, neither question can be answered until you first determine your power needs and what size portable solar panel will be able to meet your demands.
Are you trying to operate your RV using a single battery or are you using a large battery bank?
We have a simple-to-use FREE printable RV Solar Calculator to help you answer the question: How Much Solar Power Do I Need For My RV?
---
Do portable solar panels work?
Our personal experience is with boondocking in Arizona where the sun is plentiful … we have found that our 100 watt portable solar panels will produce our requirement of 30 amp hours per day even in a full day of partly cloudy conditions.
We have swapped out all of our RV's lights to efficient LEDs that we discuss in our camping lights post.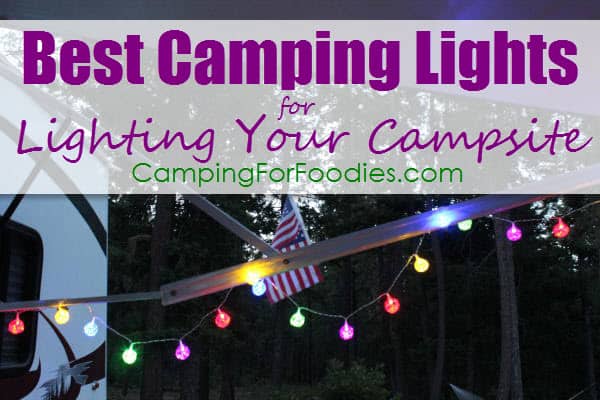 Your personal experience may be different based on your location, time of year and weather conditions.
If you live in an area without much sunshine and with shorter hours of daylight, you may have similar power demands that we have … but, require a 200 watt portable solar system.
---
Do you require a lot AC power?
This post is all about portable solar panels for camping. If your power needs exceed the capacity of normal RV batteries (ex. operating your air conditioning unit), you only have two options while boondocking:
(1) Use a huge array of solar panels and massive battery banks
(2) Use a gas or propane powered generator, visit our camping generator post for more information.
---
We would not have the need for portable solar panels if we were always camping in full-service campgrounds or RV parks … but … that is not us!
The vast majority of the time, you will find us boondocking!
---
Get more camping tips for every aspect of your adventures!
---
When we are planning boondocking trips in unfamiliar areas, we use some of the best camping apps to do research on the local weather for that location (the Boondocking app helps with this) to determine if there will be enough sunshine for our camping solar power setup.