Camping In National Forests
When it comes to camping tips, so many people wonder, "Can you camp anywhere in a National Forest?" The quick answer is "no" but there are tons of options to legally go camping in National Forests when you know the rules! We do it all the time and are happy to share our secrets!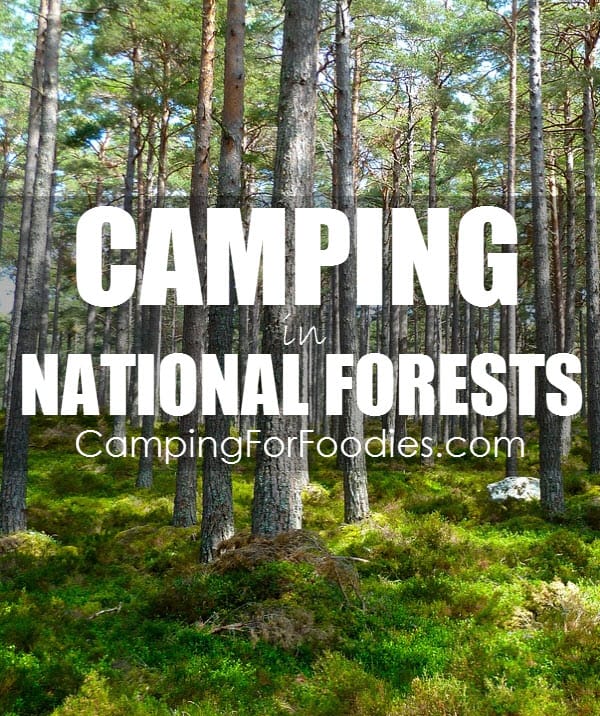 Psst we're compensated…see our disclosures.
Rules For Camping In National Forests
The National Parks and National Forests have different purposes and are operated within different governmental agencies with different rules.
As a camping user of these facilities, there are a few things you should know.
What Is The Difference Between National Forests And National Parks?
National Forests
Camping is allowed in designated ares of National Forests. Specific rules apply to each location. Check out our video below for tips!
The purpose of National Forests: Sustain the health, diversity, and productivity (services and commodities) of the nation's forests and grasslands to meet the needs of current and future generations.

Some of the activities you might be surprised to see in National Forests include:

Lumber/Logging
Cattle Grazing
Mineral Products Mining
Recreation (motorized and non-motorized)

National Forests are managed by US Forest Service (USFS) forest rangers with under the U. S. Department of Agriculture.
---
National Parks
Camping is allowed in designated ares of National Parks. Specific rules apply to each location.
The purpose of National Parks: Strict preservation of natural and historic resources for the enjoyment, education, and inspiration of current and future generations.
National Parks are managed by National Park Service (NPS) park rangers under the U.S. Department of Interior.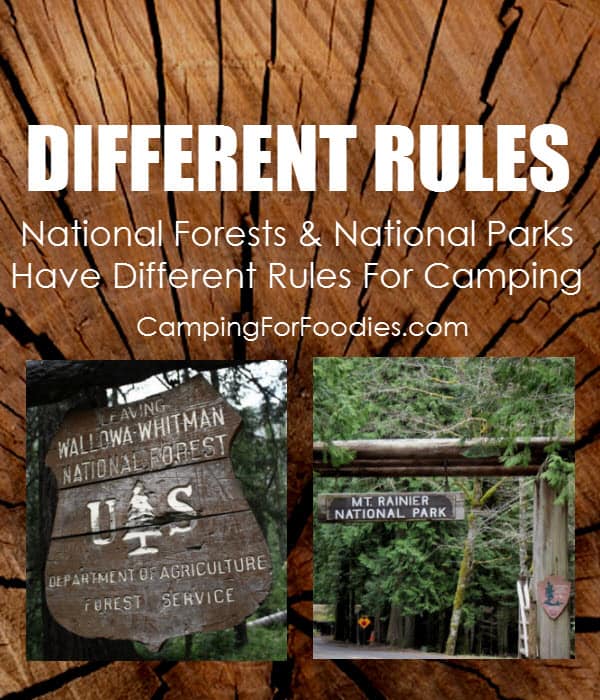 ---
Speaking of National Parks, if you have not been to Yosemite … you really need to go! Check out our Yosemite National Park Must See Attractions VIDEO And Tips post for a little inspiration and a lot of information!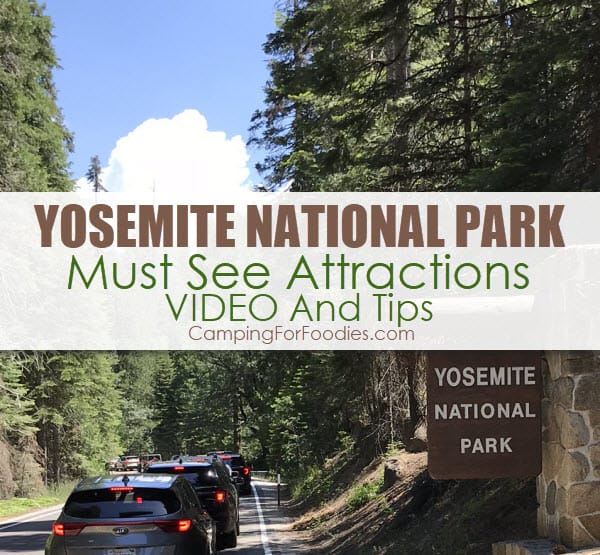 ---
Rules For Camping In National Forests Are Different Than National Parks
Typically, National Forest camping rules are more lenient than National Park rules. Some examples include:
Hunting: Normally National Parks prohibit it but National Forests allow it. (This could be a camping safety issue for campers who are unaware of the rules.)
Dogs On Trails: Normally National Parks prohibit it but National Forests allow it.
Motorcycles/Motorized Vehicles On Trails: Normally National Parks prohibit it but National Forests allow it.
Designated Wilderness: Normally National Parks and National Forests prohibit use of any kind for maximum protection of the area.
Drinking Alcohol: Can you drink in a national forest? Each Forest Supervisor has the authority to create orders on all sorts of issues … including drinking alcohol. Generally, you can drink alcohol within a national forest but you need to check the rules for the specific forest where you will be camping. Here are some examples you might find:

"Possessing or consuming an alcoholic beverage in violation of any Commonwealth of Kentucky law is prohibited" from the Daniel Boone National Forest
"It is unlawful for any person to consume or possess an open alcoholic beverage within the driver or passenger compartment of a motor vehicle located on any National Forest System road" from the Coconino National Forest.
---
Know The Forest Boundaries
If you are camping in a National Forest that is adjacent to a National Park, you need to know the boundary lines and the different rules for each. An activity that is legal in a National Forest may result in a ticket (or worse) if you do the same thing in a National Park.
Maps are extremely helpful when your are trying to determine which type of public land you are using.
Have a good Road And Recreation Guide Atlas to help you know where you are and the borders of the different types of land you will be visiting on your National Forest Camping trips!
Arizona Road & Recreation Atlas
---
Steps For Camping In National Forests
Select your National Forest camping location. The U.S. Forest Service has an Interactive Map To Find A Forest Near You.
Determine where you want to camp within the National Forest and which field office has jurisdiction over that location. People frequently ask us this question, "Can you camp anywhere in a National Forest?" The answer, "NO!" As an example, we usually camp in the Coconino National Forest so we visit their website to check for any closures, restrictions, alerts and warnings … this information will help you find legal camping areas within the National Forest. They will also have detailed maps with the Forest Service Roads like this Motor Vehicle Use Map showing the roads, trails, and areas approved for motorized vehicle use within the Coconino National Forest.
Before you go … Know the rules for your specific National Forest camping location. Information is available from field office websites, via phone or in person when the office is open. You can also get information from camp hosts and forest rangers who are actually on location within the Forest.
Determine if you need to make a reservation. The Recreation.gov website allows you to make reservations for federal land camping and more. NOTE: Some areas are considered limited-entry locations and a lottery system is used to provide a fair distribution process for the available permits. You can apply for a lottery and check the status on the website.
Determine if you need a permit for your camping location and where you can purchase it.
You will find developed campgrounds as well as dispersed camping locations within National Forests. Be prepared for your situation. You can also find a lot of user-contributed information in some of the best camping apps that will help you with advanced planning.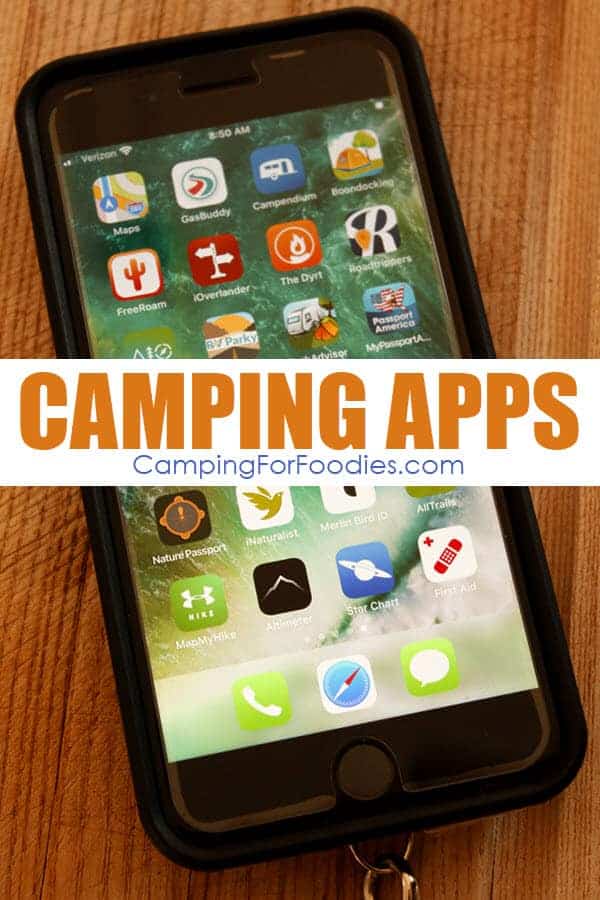 ---
Developed Campgrounds Or Dispersed Camping In National Forests
If you are camping within the unimproved areas of National Forests, you will be without facilities.
You will probably have to bring more campfire cooking equipment than you normally do because you won't typically find things like grills or campfire grill grates.
Check with the appropriate field office for specific rules regarding the use of vehicles, campfires, hunting, garbage, human waste disposal etc.
If you are dispersed camping in an RV, it is a little easier than tent camping but either type is doable.
---
Fire Restrictions While Camping In National Forests
National Forests cover a lot of land and are … well, forests … with lots of wood to burn. Check out our useful tips to help answer the question: How much firewood do I need for camping?
Because of that, they tend to have fire restrictions put in place by the authorities earlier than other types of more-developed camping facilities like at National Parks or private parks and campgrounds.
Check out our How To Camp When Camping Fire Restrictions Are Activated post for really helpful tips!
And, don't think you can't have fires during burn bans. A propane pit can be just a cozy! See why we decided this was the best camping propane fire pit for our family.
---
Trip Planner Template
Planning your trip is half the fun so make sure you don't stress out in the process.
---
Use Checklists When Camping In National Forests
When you are camping in National Forests, you are usually in a location that is remote and a great distance away from services and retail shops.
For that reason, you should use checklists when you are planning your trip.
We have two that you should grab a free copy of … the first is our Ultimate RV And Tent Camping Checklist which will help you plan your overall trip.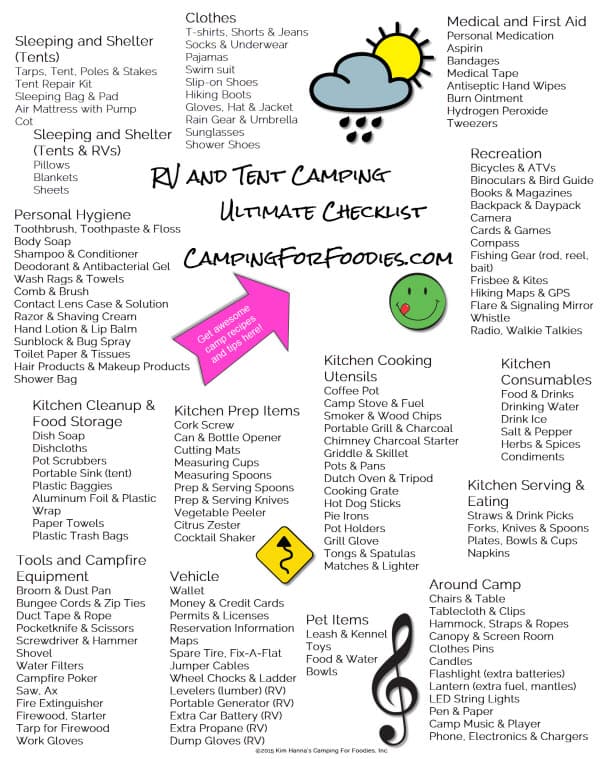 The second is our RV Tool Kit Checklist that is specific for camping and traveling in an RV.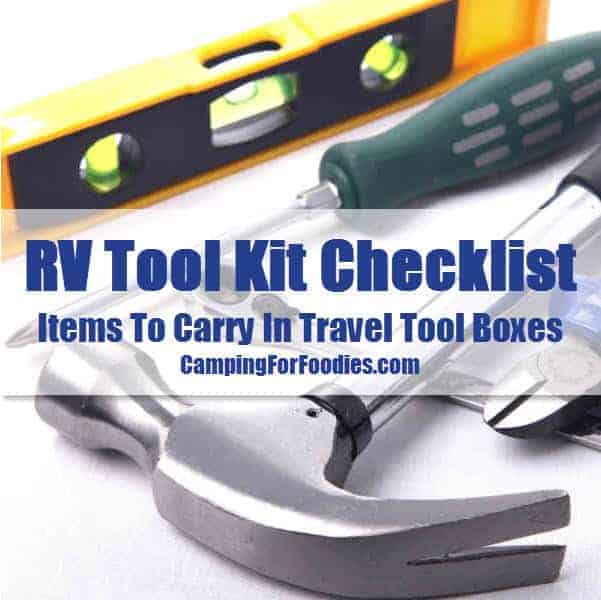 ---
How To Find Dispersed Camping Near Me
Camping in National Forests is always our first choice when it comes to no-fee camping … but … it is not the only option.
Check out our free camping post for information on other sources for boondocking locations and how to find them.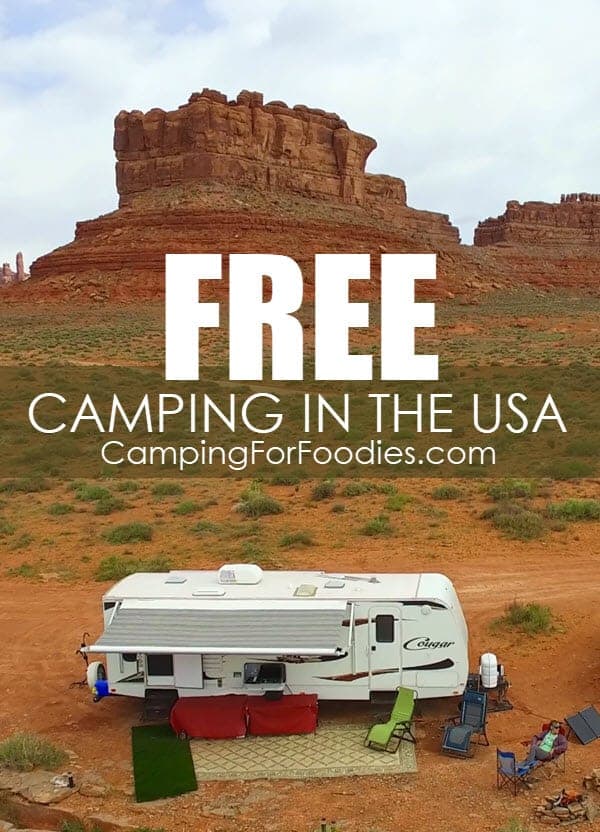 ---
Boondocking Tips
Camping in National Forests is where we most frequently go boondocking.
If you need some tips on how to be prepared for camping in the wild, check out our Boondocking: How And Where To Go Dispersed Camping post.
---
Last Minute Camping Tips
One of my favorite things about camping in National Forests is the first-come, first served aspect … no reservations required!
That way we can always find a spot we call "home" on our last minute camping adventures!
---
More Helpful Tips For Camping In National Forests
---
Food Ideas For Your Trip
Plan simple or complex meals. Make sure they are delicious and nutritious.