Raw Veggie Wraps Recipe: Healthy, Satisfying & Flavor-Packed
This Raw Veggie Wraps Recipe is packed with a rainbow of colors that come from fresh raw vegetables providing amazing texture and a blend of unique flavors.
This is one of my favorite no cook camping meals that's loaded with vitamins and nutrients to give you energy for an active day in the great outdoors.
Psst we're compensated…see our disclosures.
Recipe Prep
When you are making vegetarian camping recipes that use a lot of fresh veggies, it's easiest to wash and prep them before your trip.
You'll be slicing and chopping a bit of red onion, cucumber, leafy greens, red bell pepper and cherry tomatoes.
I always wait till the last minute to slice avocado because it's almost impossible to keep it from turning brown if it's sliced too far in advance.
Get our tips on keeping your camping vegetables fresh for your camping trips.
---
Equipment
It's nice to prepare easy camping meals that don't require cooking. You just need a nice sharp knife for the vegetables you'll be slicing right at the campsite.
I like using kitchen knives with blade protectors that keep the blades sharp and safe to transport.
---
Recipe Steps
Step 1. Prepare your ingredients as directed.
Step 2. Stack the ingredients. Spread the hummus on the wrap and layer ingredients on top of that.
Step 3. Fold wrap. Roll the wrap and enjoy immediately. If serving later, I like to seal tightly in plastic wrap and a paper towel to keep refrigerated up to 24 hours. Any longer than the next day, the greens can begin to wilt and the wrap may get soggy.
---
Variations
You can really put any raw veggies in your wraps. I actually like setting out trays of different options so each camper can choose their favorite veggies and ingredients they like (and avoid those they don't) to build their own unique flavor combination. Here are some great options:
Carrots sliced matchstick style
Red cabbage sliced in thin ribbons
Bean sprouts
Mushrooms that are thinly sliced
A combination of green, yellow and red peppers that are thinly sliced provide a variety of colors and lots of flavor to this hummus avocado raw veggie wrap
If you're making raw vegan wraps make sure the "bread" you're using is a vegan tortilla wrap that does not contain animal products (like lard). Lettuce wraps, collard wraps or any type of green leaf wraps with large leaves work well too.
If you need them to be gluten-free, be sure to use a non-wheat based product. One of my personal favorites is to use spinach tortillas, they work really well with raw wraps. Get all of our recipes to make awesome gluten free camping food.
I know some kids (and adults) don't like the flavor of garlic or hummus, you can just substitute a few tablespoons of mayonnaise for them.
---
What To Serve With This Recipe
Fresh veggie wraps make a great healthy lunch for campers on a plant-based diet. This is one of those camping sandwich ideas that is truly a stand-alone meal. Sometimes I serve fresh fruit, pickles, potato chips or pretzels on the side but that's it. I like keeping it simple.
Get your FREE printable camping trip & menu planner before you create your next meal plan!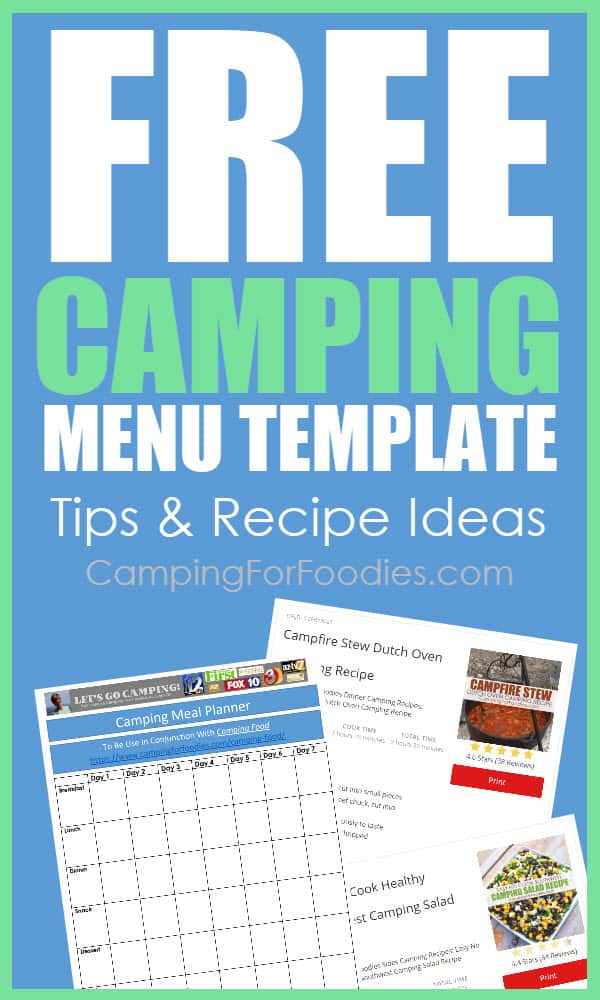 ---
Scaling Servings
This is one of my raw vegan recipes that serves 4 but it is a great option if you're looking for ideas to make camping meals for two. Just use the button in the recipe card to adjust the number of servings and the ingredient quantities will be automatically adjusted for you.
---
Similar Recipes
Wraps make some of the best easy camping lunches. If you have bacon lovers in your crowd, fry a few extra strips for breakfast and you can quickly make these BLT Camping Wraps later in your trip.
This Chicken Parmesan Wrap is a quick and simple meal made with pre-cooked chicken.
I love making these Pesto Tomato Wraps in the summer months when I have fresh tomatoes right out of the garden.
Some of our favorite camping breakfast ideas are sandwiches and wraps. Try this Bacon Avocado Wrap delicious recipe that combines bacon and avocado slices with scrambled eggs and cheese in a spinach wrap.
---
Print This Recipe
Raw Veggie Wraps Recipe
Camping For Foodies Lunch Camping Recipes: These Raw Veggie Wraps are satisfying and healthy.
Ingredients
4

large tortillas or other type of "bread"

flour tortillas, whole wheat tortilla wraps, gluten-free spinach wraps or large collard green leaves work well (see * Note)

1/2

cup

creamy hummus sauce

creamy avocado, sour cream or mayonnaise also work well

2

tablespoons

sunflower seeds

1/4

red onion

sliced thin

1

cucumber

sliced thin

1

cup

chopped leafy greens

romaine lettuce, spinach or kale (see ** Note)

1

ripe

avocado

sliced (spritz with lemon juice if not eating immediately to avoid turning brown)

1

medium

red bell pepper

julienned

12

cherry tomatoes

halved

1/2

cup

black beans

drained

Salt and black pepper

to taste
Instructions
If using collard greens for the "bread", wash and dry, then trim the stem at the bottom of each leaf.

On a flat surface, lay out the tortillas or collard greens.

Evenly divide the sauce between the 4 wraps and spread a thin layer of the sauce over the entire surface.

Evenly divide and layer remaining ingredients in the center of the wraps.

Fold the sides of the wrap towards the center, then roll the bottom edge up and over the vegetables, tucking it in tightly.

Continue rolling the wrap, tucking in the sides as you go, until it's fully closed.

Serve immediately.
Notes
*NOTE: To make it vegan, be sure to use a "bread" without animal products (like lard). To make it gluten-free, be sure to use a "bread" without gluten. **NOTE: To serve later, you can wrap them tightly in plastic wrap and store in a refrigerator or cooler for up to 24 hours. It is best to use kale for your leafy greens because they hold up best, otherwise the greens may wilt if stored too long.
Nutrition Information
Serving:
1
g
Calories:
311
kcal
Carbohydrates:
36
g
Protein:
10
g
Fat:
16
g
Saturated Fat:
3
g
Polyunsaturated Fat:
4
g
Monounsaturated Fat:
8
g
Sodium:
353
mg
Potassium:
763
mg
Fiber:
10
g
Sugar:
5
g
Vitamin A:
1435
IU
Vitamin C:
60
mg
Calcium:
92
mg
Iron:
4
mg
---
More Yummy Meal Ideas