What Is Cowboy Coffee And How To Make It (better than the cowboys do!)
You may want to sip a cup of coffee with some new camping breakfast ideas or some exciting camping dessert recipes. Either way, cowboy coffee isn't really a recipe, it's more of a method to make coffee that was popular with cowboys on the trail.
It is basically boiling coffee grounds to "brew" coffee over a campfire. Over time, cowboy coffee has become popular with campers in the wilderness and some use the name "camp coffee" to refer to "cowboy coffee". Here's how to make it and other tips for making great camp coffee!
Psst we're compensated…see our disclosures.
What Is Cowboy Coffee And How To Make It
Cowboy coffee is a great thing to serve alongside easy camping meals for large groups. It's the only method of brewing than can keep up with the capacity required to serve really big crowds.
There is a classic way to make cowboy coffee and then there is a new and improved method. Let's discuss them both.
---
How To Make Traditional Cowboy Coffee
Add coffee grounds to a pot of water (about 1 Tablespoon per cup of coffee)
Bring it to a boil (usually over a campfire)
Continue boiling for a few minutes
Remove the cowboy coffee from the heat
Add some cold water (a few Tablespoons for a standard size pot) to the pot to make the coffee grounds settle to the bottom of the pot
Serve it; pour yourself a stiff cup of cowboy coffee
---
Why Cowboy Coffee Tastes Terrible
Boiling coffee grounds makes them bitter and the result is a less-than-desirable cup of joe.
Here are a few tips to improve the traditional method of making cowboy coffee.
---
The Improved Method To Make Cowboy Coffee
Bring a pot of water to a boil (usually over a campfire)
Remove the pot from the heat and let cool slightly
Add your favorite coffee grounds (about 2 Tablespoons per 8 ounce cup of coffee) to the hot water and give it a quick stir
Let stand for 5 minutes
Stir a bit more and allow to sit for an additional 2 minutes
Gently pour the coffee into your mug being careful not pour the grounds into your mug. You can also pour the coffee through a straining device to avoid any grounds from making it into your coffee mug. Oh, and don't forget to make a wonderful camping breakfast to go along with your coffee!
Cowboy Coffee Tip: If the grounds sit in the pot for a long time, the coffee will be over-extracted and begin to have an undesirable taste.
So, if you are planning to sip your way through an entire morning, you may want to transfer the coffee into a thermos to keep if fresher for longer.
YETI Rambler Vacuum Insulated Stainless Steel Half Gallon Jug with MagCap, Stainless Steel
---
Tips For Making Great Camp Coffee
If you are less interested in the cowboy coffee method and you just want a really good cup of camp coffee out in the wilderness … here's how to make coffee when camping using the best methods and gadgets in the great outdoors.
---
Print This Camping
Cowboy Coffee Recipe For Camping
Camping For Foodies Drink Recipes: Cowboy Coffee Recipe For Camping
Ingredients
1

cup

water

2

tablespoons

coffee

freshly ground
Instructions
This recipe is designed for one 8 ounce cup of coffee so you'll need to adjust the quantities to make the number of servings you desire.

Boil the water in a pot over a campfire or a propane camp stove.

Once the water begins to boil, remove it from the heat to let it cool slightly.

Add the ground coffee to the water. You'll be using about 2 tablespoons of your favorite freshly ground coffee for each 8 ounce cup of water you boiled.

Give it a quick stir and let the pot stand for 5 minutes.

Stir it a bit more and allow the pot to sit for an additional 2 minutes.

Gently pour the coffee into your favorite mug. NOTE: You want to avoid coffee grounds in your mug so gently pouring is important, alternatively you can pour the brew through a straining device.

Pour extra coffee into a thermos for holding. NOTE: If you let the grounds sit in the pot, the coffee will be over-extracted. Pouring it into a thermos will keep it hot and fresh.
Nutrition Information
Serving:
1
g
Calories:
1
kcal
Protein:
1
g
Fat:
1
g
Sodium:
12
mg
Potassium:
14
mg
Calcium:
8
mg
---
Pairings For Delicious Cowboy Coffee
Cowboys are notorious for drinking coffee … all … day … long … and into the evening by a crackling campfire.
They are also know for eating awesome food while on the trail. Try these cowboy-inspired meals on your next trip.
---
Cowboy Breakfast Skillet
This Cowboy Breakfast Skillet is a great morning meal to wash down with a cup of coffee. It is cooked in a cast iron skillet right over a campfire and includes eggs, sausage, potatoes, onions, peppers and cheese all in one pot. The eggs can be cooked scrambled or sunny side up, at the same time.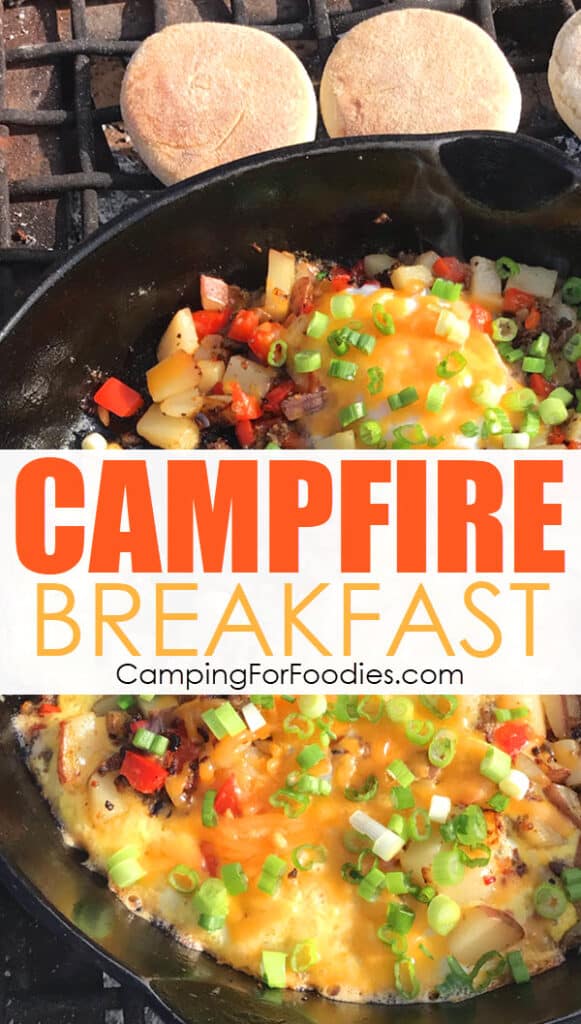 ---
BLT Camping Wraps
If bacon is good for breakfast, it is good for lunch too! These BLT Camping Wraps are the perfect 5-ingredient meal that make a quick and simple lunch!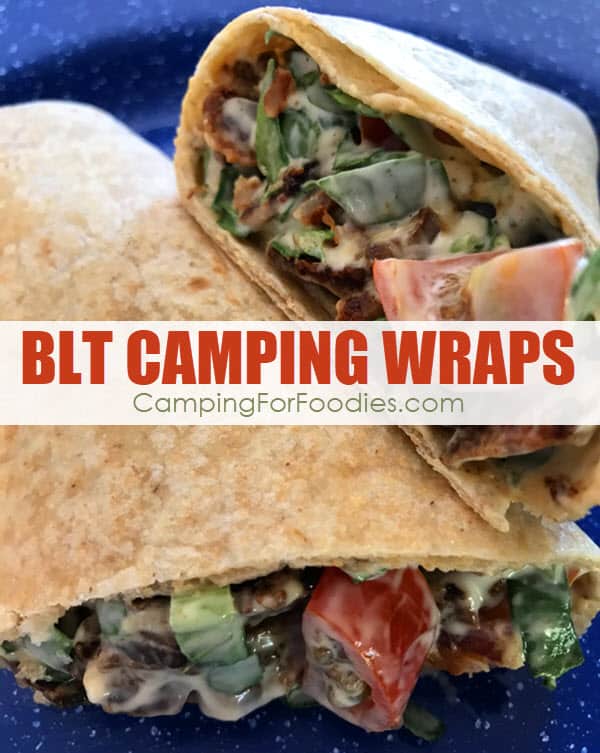 ---
Dutch Oven Chili And Cornbread
Dutch Oven Chili that has been simmered for hours in a cast iron Dutch oven over a campfire is the perfect dinner for hungry cowboys and cowgirls … it is even better with a slice of cornbread on the side!
---
Upper Crust Apple Pie
As American traditions go … apple pie is a classic. This Upper Crust Apple Pie recipe has a fluffy and crunchy crust on top but no crust on the bottom making it really simple to make in the wilderness and totally yummy to eat!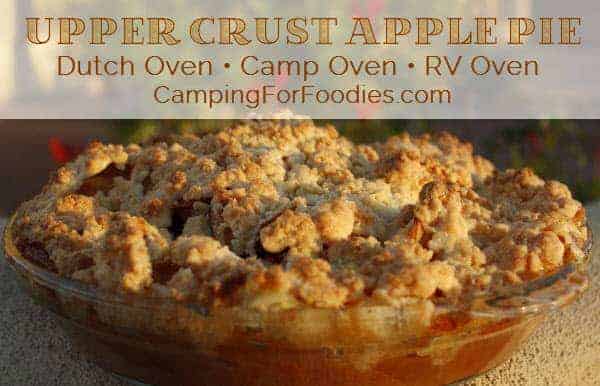 ---
Don't Forget Your Cool Camp Coffee Mug!
There are tons of fun mugs if you want to spruce up your coffee at the campsite. Here are a few options!
The Adventure Begins
The Adventure Begins
Hook Line & Sinker
Camp Casual
Camp Casual
Camp Casual
Camp Casual
Camping Is Intents
---
Cowboy Coffee Books
If you just can't get enough of cowboy coffee, you can get another dose with some interesting reading.
---
A Taste of Cowboy: Ranch Recipes and Tales from the Trail.
Kent Rollins is a real cowboy well known for his cooking, poetry and storytelling.
He's been a TV contestant and even beat Bobby Flay on the Food Network with his version of chicken-fried steak!
His book features secrets for Egg Bowls with Smoked Cream Sauce, Green Pepper Frito Pie, Sweet Heat Chopped Barbecue Sandwiches, Roasted Bean-Stuffed Poblano Peppers and Bread Pudding with Whisky Cream Sauce!
A Taste of Cowboy: Ranch Recipes and Tales from the Trail
---
Making Great Cowboy Coffee: A Guide to Brewing Cowboy Coffee at Home and on the Campfire
Jack McCoy's book promises to show you how to brew a great pot of coffee any place you can boil water!
Making Great Cowboy Coffee: A Guide to Brewing Cowboy Coffee at Home and on the Campfire
---
Get More Camping Food And Beverage Ideas
Coffee is a great beginning and ending to the day but you need to enjoy a little food with it once in a while too!
If you're looking for awesome ideas for yummy camping food, you're in the right place!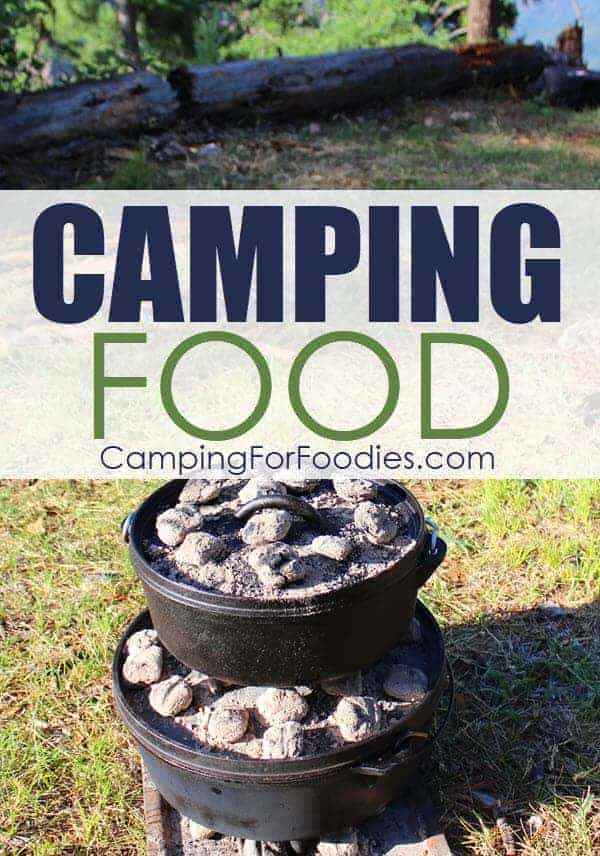 Here's our entire camping recipes list.
Get FREE camping tips and recipes emailed to you!
Our Camping Products Make Great Gifts!
Flexible Cutting Mat
Cutting Mat Set
Stainless Steel Cocktail Shaker Set