Dutch Oven Breakfast Pizza Camping Recipe
Dutch Oven Breakfast Pizza Camping Recipe
Pizza and breakfast usually don't go together but this easy Dutch Oven Breakfast Pizza Camping Recipe changes all of that! Whip up a fast cornmeal batter crust, top with a few more easy ingredients and bake in your campfire Dutch oven. BAM! You are the camp cook hero for the entire weekend! Psst we're compensated…see our disclosures.
---
Pre-Heat 12-inch Camp Dutch Oven
Start your campfire or charcoal briquettes and set up the Dutch oven for cooking.
Bake your Dutch oven breakfast pizza at 400° for 30-40 minutes in a 12" Dutch oven.
19 top/10 bottom = 29 coals total
If you are using a different size of Dutch oven, check our Dutch Oven Temperature Chart post to see how many coals you need. Camp Cooking Tip: If you decide to use a 10″ Dutch oven for this recipe, the crust will be extra thick so you may want to make a half-batch of the batter. If you are using a 14″ Dutch oven, the pizza crust will be on the thinner side but still totally yummy!
&
---
I like using super lightweight camp kitchen gear that I can hang from hooks like my Flexible Cutting Mat Set! The set has 3 convenient sizes so I always have the right size mat for every task. 😉
&
---
Grease pre-heated Dutch oven with light layer of cooking spray
---
Make The Dutch Oven Breakfast Pizza Crust Batter
Combine dry ingredients in large bowl
1 cup unbleached flour
1 cup yellow cornmeal
1 tablespoon baking powder
Now, add the wet ingredients and stir lightly
3 tablespoons vegetable oil
2 egg whites (reserve the yolks for the topping)
1 cup milk
Spread the batter in the bottom of a lightly sprayed pre-heated Dutch oven
Whisk together the topping and pour it over the pizza crust (batter)
1 egg + 2 egg yolks
1/4 cup milk
1/2 cup shredded cheddar cheese
1 1/2 cup cubed deli ham
Salt and pepper to taste
---
Bake it.
Bake at 400° for approximately 30-40 minutes. Till slightly browned and toothpick comes out clean. The morning we made this Dutch Oven Breakfast Pizza Camping Recipe we had a large group of hungry campers to feed so we also made our Camp Dutch Oven Coffee Cake and we stacked our Dutch ovens to cook them both at the same time and used a minimal amount of charcoal briquettes.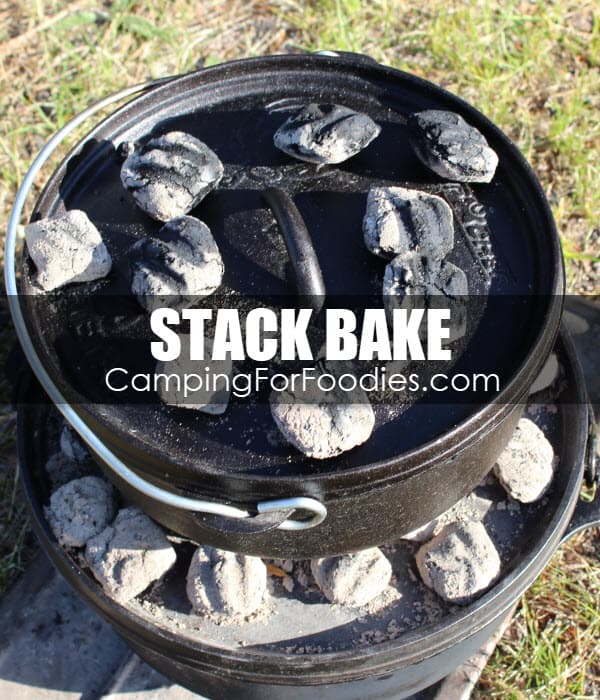 ---
Just before serving, top with the following
1/4 cup thinly sliced green onions
1/4 cup diced tomatoes
Drizzle of sour cream or honey (depending on if you want to add a little sweetness or saltiness to finish it off)
---
Slice and serve
---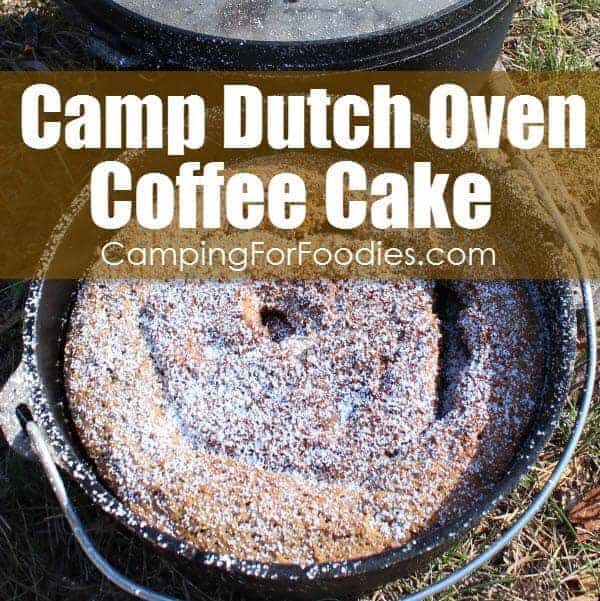 If you are cooking for a crowd, this Dutch Oven Breakfast Pizza goes well with our Camp Dutch Oven Coffee Cake.
&
---
---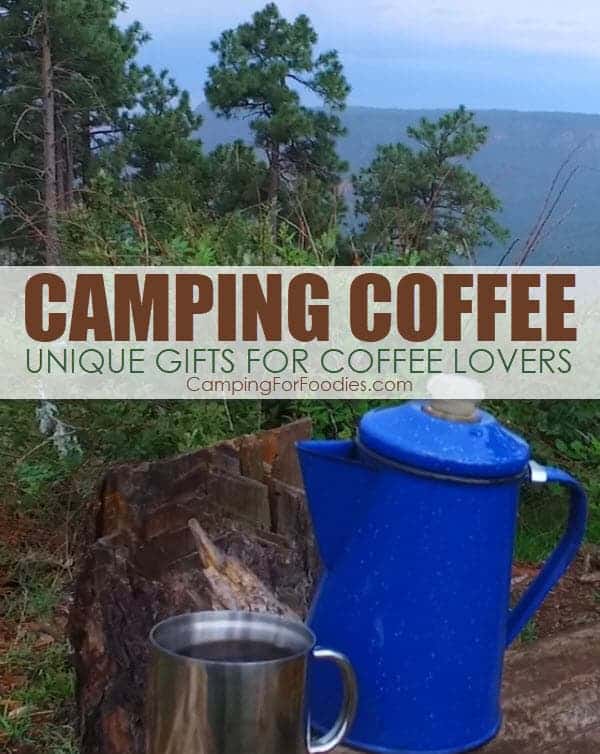 You can't have a camping breakfast without a good cup of camp coffee! Did you know you can make specialty coffee out in the wilderness? Check out our The Best Camping Coffee Gadgets Make Unique Gifts For Coffee Lovers Who Camp post for more ideas to elevate your camp coffee beverages!
&
---
Some of my favorite gadgets for baking this Dutch Oven Breakfast Pizza Camping Recipe!
Lodge Camp Dutch Oven Lid Lifter
Camp Chef Heat Resistant Gloves
Lodge Camp Dutch Oven Lid Stand
&
Lodge Durable Pan Scrapers
Disposable Dutch Oven Liners
Lodge Camp Dutch Oven Tote Bag
&
Coghlans Vinyl Tablecloth
Coleman Tablecloth Clamps
Camping Tableware Set
&
Stainless Steel Cast Iron Cleaner
Cast Iron Oil
Rapidfire Chimney Starter
&
---
No time to look for recipes, create a menu and write a grocery list? No Problem! Get our 3-Day Dutch Oven Camp Menu Plan here!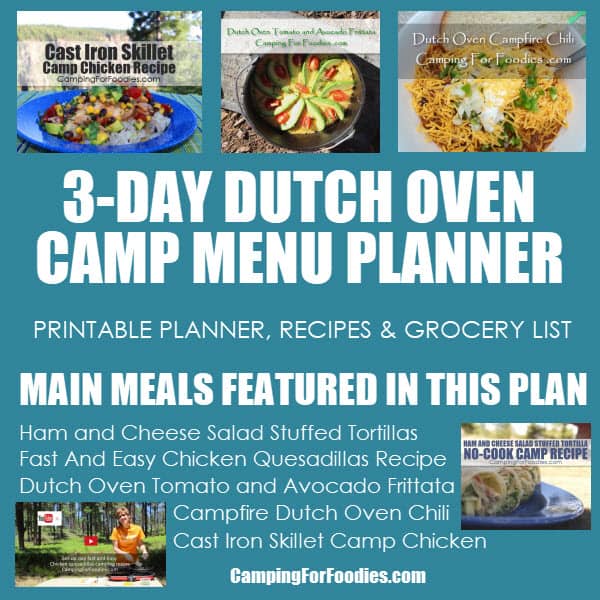 ---
Our Cool Camping Products Make Great Gifts!
Tote
Cutting Mat
Mat Set
Shaker Set
Apron
Hammock
Women's Tee
&
---
If you need camping recipes and menu ideas, you can find them here at the Camping For Foodies Camping Recipes list.
Don't miss a thing…sign up for Camping For Foodies email updates!
Your purchase of our products will help support World Vision ® Building a better world for children.