Thanksgiving Camping Ideas
Planning on taking a Thanksgiving camping trip to observe this special holiday?
Beyond the meal, these unique Thanksgiving camping ideas will create a grateful atmosphere at your holiday celebration in the great outdoors with fun activities and festive campsite decorations.
Psst we're compensated…see our disclosures.
Fun Ideas For Your Thanksgiving Camping Weekend
There are so many ways to turn a regular camping trip into a festive holiday event.
---
Thanksgiving Table Settings
One way to bring the holiday feel to your entire weekend is through your table settings for every one of your camping meals, not just for the big Thanksgiving meal.
The easiest way to do this is with a fall color scheme and disposable tablecloths, plates, bowls, cups and utensils. Here are a few ideas:
---
You can buy an entire set for your table settings including the tablecloth!
Paper Plates, Cups, Napkins And Tablecloth
---
Did you know you can get biodegradable forks, knives and spoons?
Their natural color works well with Thanksgiving-themed decorations.
Disposable Wooden Forks, Spoons, Knives Set
---
Placing your silverware in holders adds a fun decorative look to your table.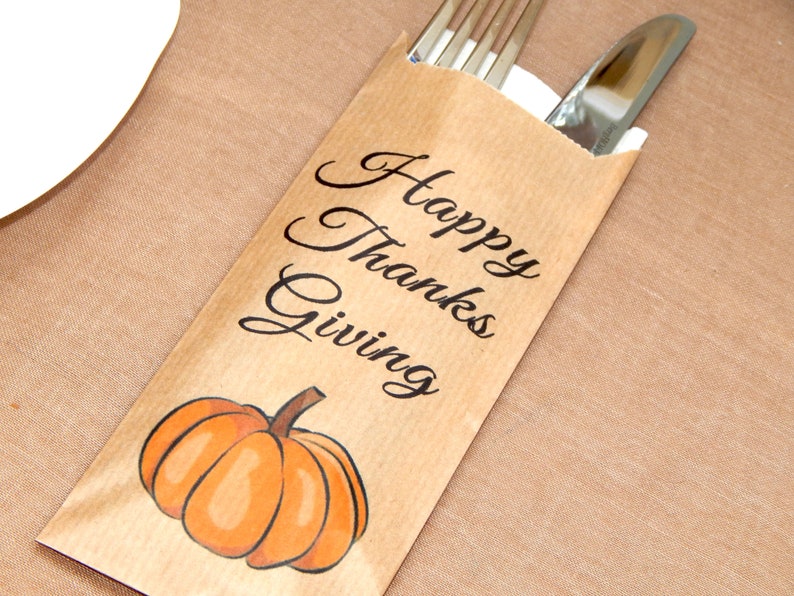 Thanksgiving Silverware Holders

---
Silverware sleeves can feel formal or whimsical.
Thanksgiving Gobble Gobble Silverware Holders
---

Add stickers to your wine and water bottles to celebrate the holiday!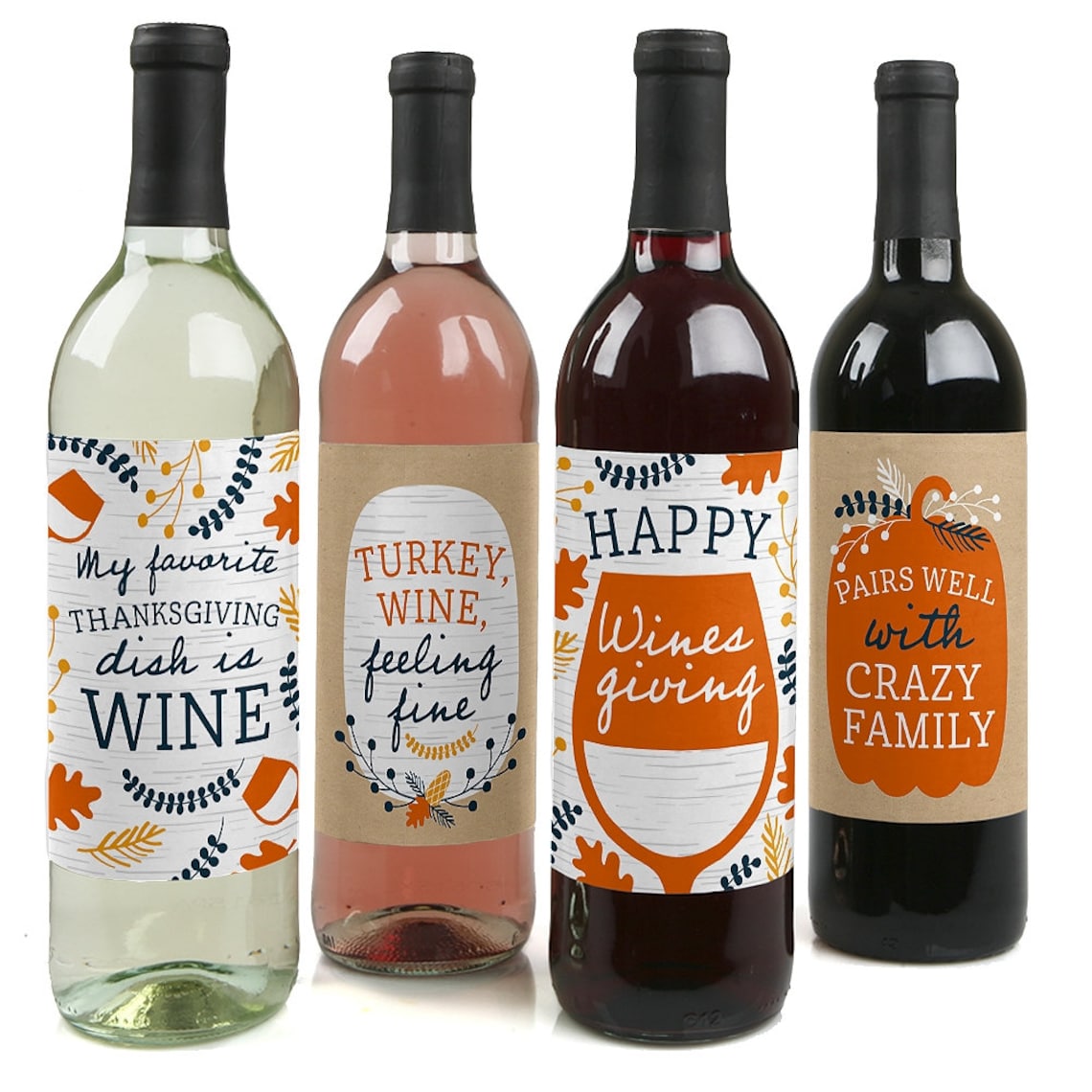 Thanksgiving Wine Bottle Stickers


Also available on Amazon.
---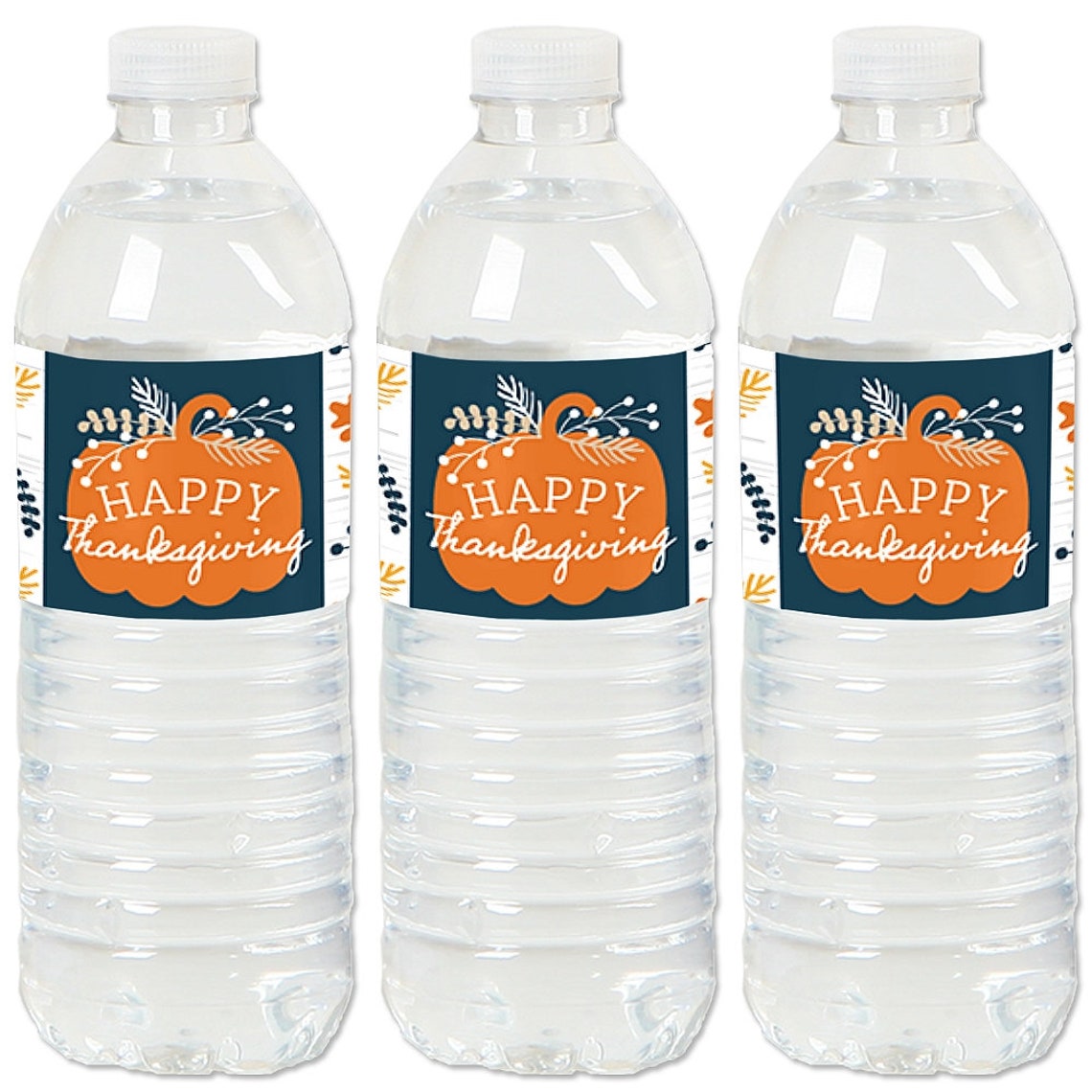 Thanksgiving Water Bottle Sticker Labels

Also available on Amazon.
---
Use cute straws and straw toppers that have a Thanksgiving theme.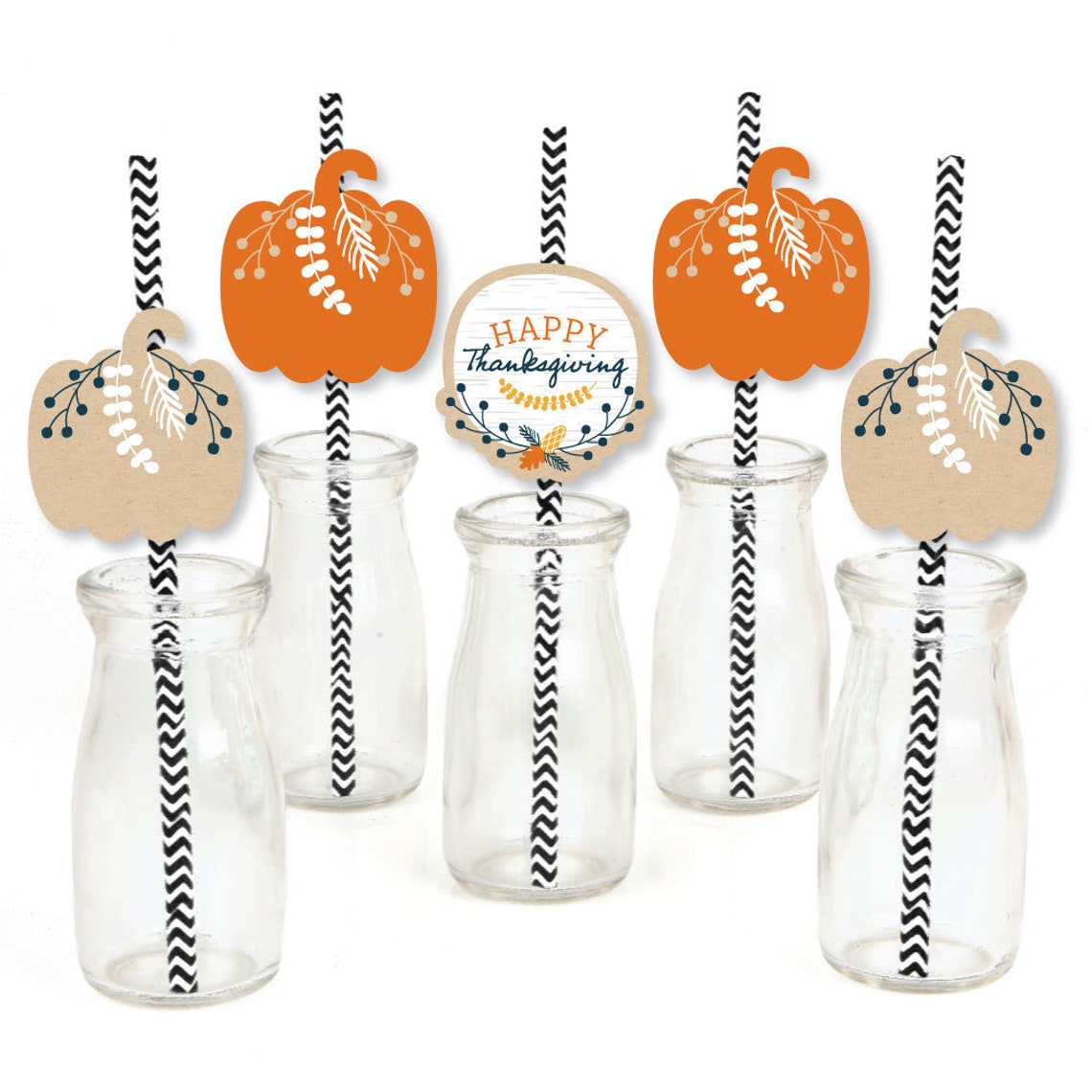 Happy Thanksgiving Paper Straws And Toppers

Also available on Amazon.
---
Thanksgiving Decorations For Your Campsite
You don't want to bring a moving van to your campsite to decorate for the holiday!
The easiest way to add a Thanksgiving feel to your campsite is by tweaking your normal gear with simple touches. Here are a few ideas:
---
Lights are an easy way to add a warm holiday glow to your campsite after dark.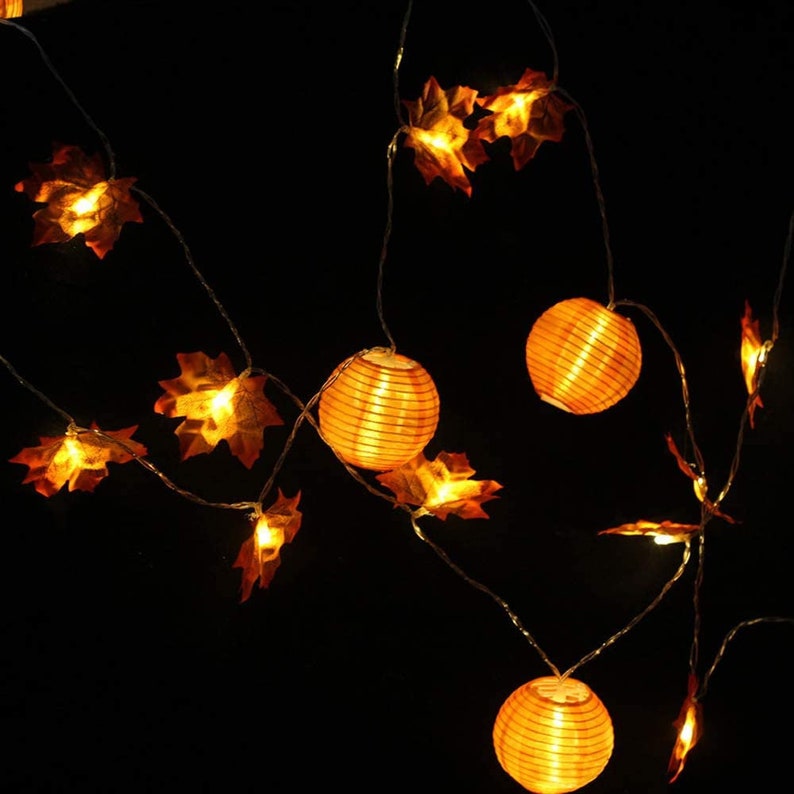 LED Maple Leaf And Lantern Battery Thanksgiving String Lights

---
If you want to use solar lights, make sure you have enough hours of sunlight to power them.
Remember the days are shorter and sunlight is scarcer in November!
Waterproof Solar Garden Lanterns
---
If you are camping in an RV, placing a decorative cover over your door will add a big splash of holiday cheer in a few seconds!
You can get inexpensive party accessories.
Fall Door Cover Party Accessory
---
Door covers are also available in higher quality fabric reusable styles.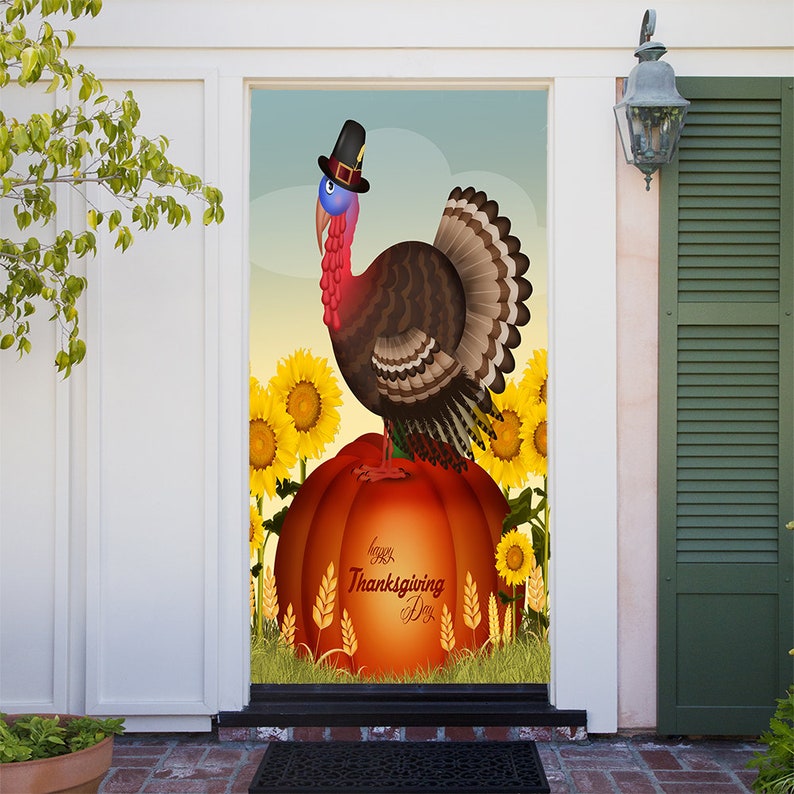 Turkey On Pumpkin Thanksgiving Door Cover

---
Balloons are the perfect Thanksgiving campsite decorations because they are small and lightweight for transporting … but create a big statement after you blow them up at the campsite!
They can be hung from trees, awnings, tents and RVs.
---
Camping flags are a great way to mark your campsite with a bit of personality.
Get one that reflects the spirit of the holiday.
---
Banner flags are a fun option too.
---
Many of your Thanksgiving decorations can be made right at your campsite with these easy arts and crafts!
---
Thanksgiving-Themed Food
Cute holiday-themed food is not only yummy to eat but it also "decorates for the holiday" too!
---
Decorated sugar cookies are the cutest food items you can add to your table!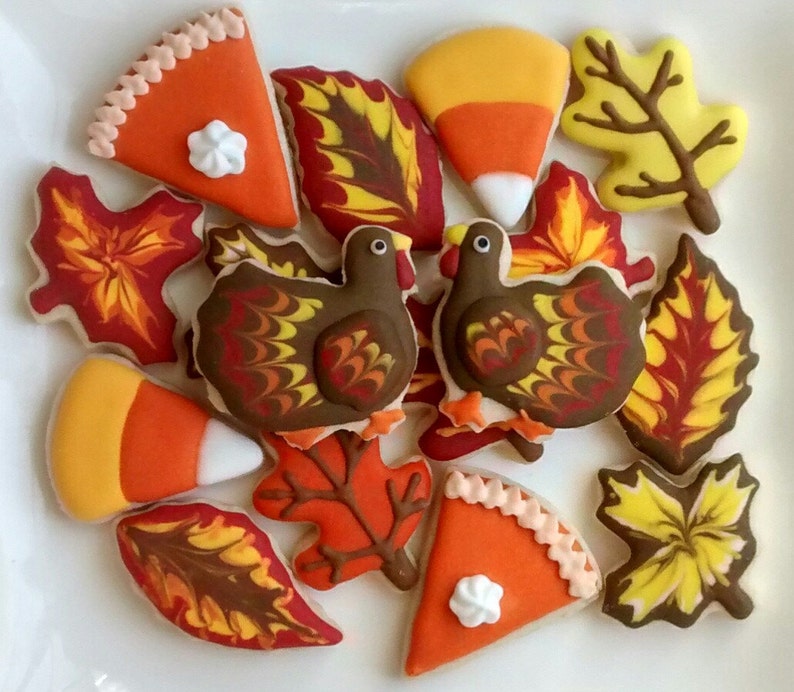 Thanksgiving Themed Decorated Sugar Cookies

---
Roasted Almond Paste is shaped into into delicious fruit-shaped candies for a sweet holiday treat.
Handmade Marzipan Fruit-Shaped Treats
---
You can do so much with cupcakes!
Decorate them with Thanksgiving-themed wrappers or top with with cute picks.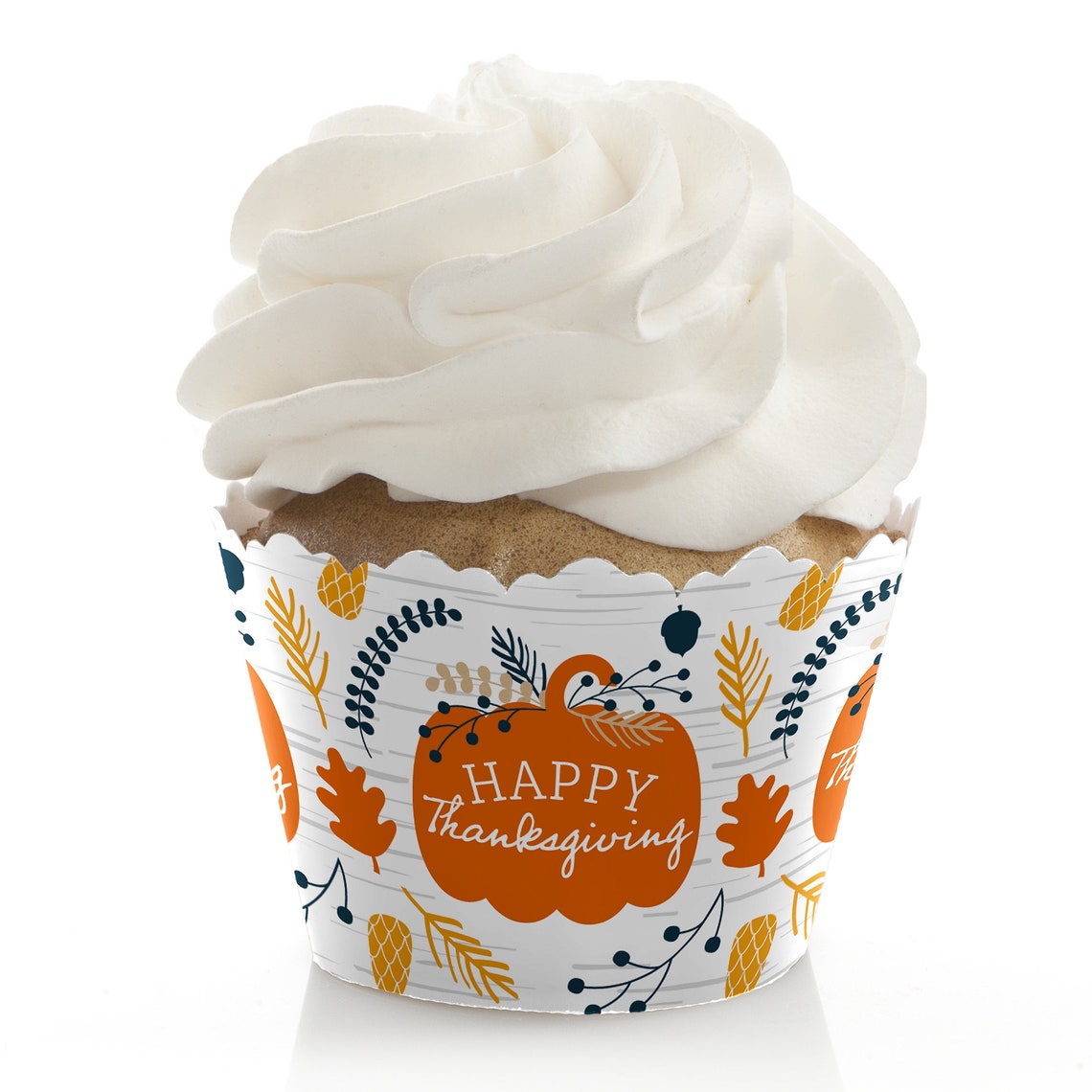 Happy Thanksgiving Party Cupcake Wrappers

Also available on Amazon.
---
Adorable cupcake toppers also make great picks for finger food like fruit and cheese trays.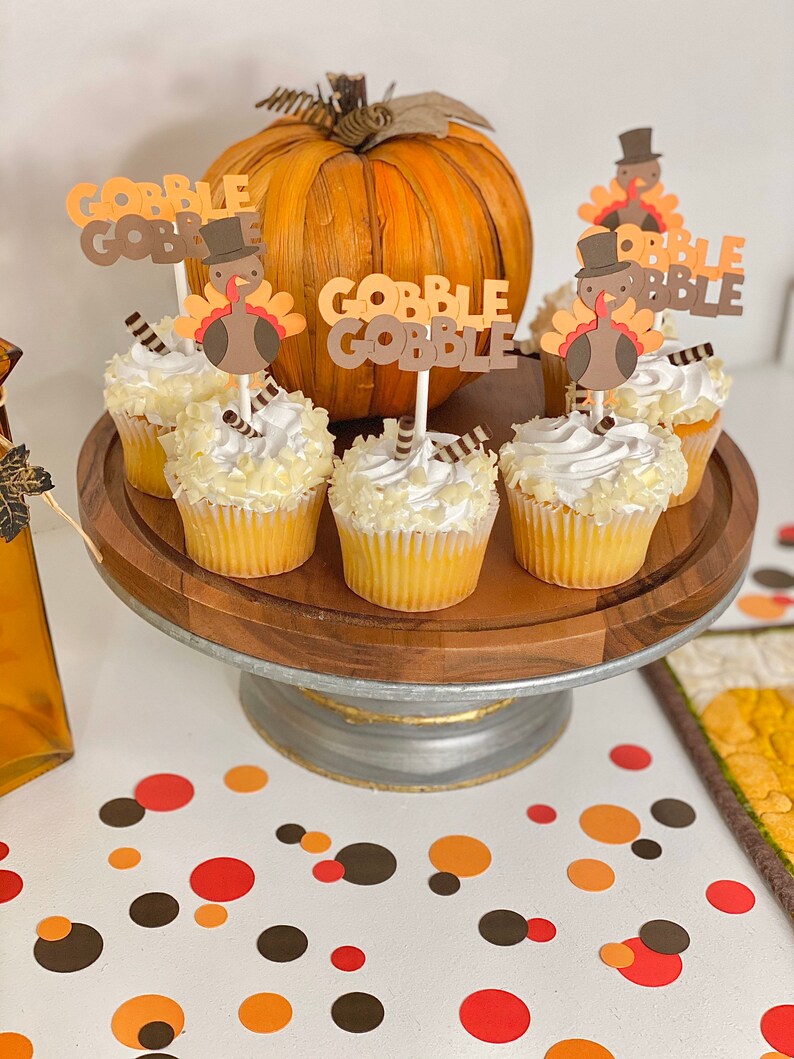 Thanksgiving Food Picks And Cupcake Toppers

---
Color-coordinate your cupcake toppers with a tinted frosting for a dynamic holiday look.
Turkey Thanksgiving Cupcake Toppers And Food Picks
---
Who doesn't love Oreo cookies … especially when they are covered in chocolate and adorned with a cute turkey.
Thanksgiving Tom Turkey Milk Chocolate Covered OREO Cookies
---
Create Unique Experiences When Camping During Thanksgiving
Participating in thought-provoking activities, creative crafts and competitive games bring a celebratory feel to a holiday camp trip. Here are a few ideas:
---
Playing games that ask questions that help you reflect on the season are fun and inspirational.
Campers can ponder on thoughts about their favorite family traditions, best holiday memories, favorite Thanksgiving foods and more.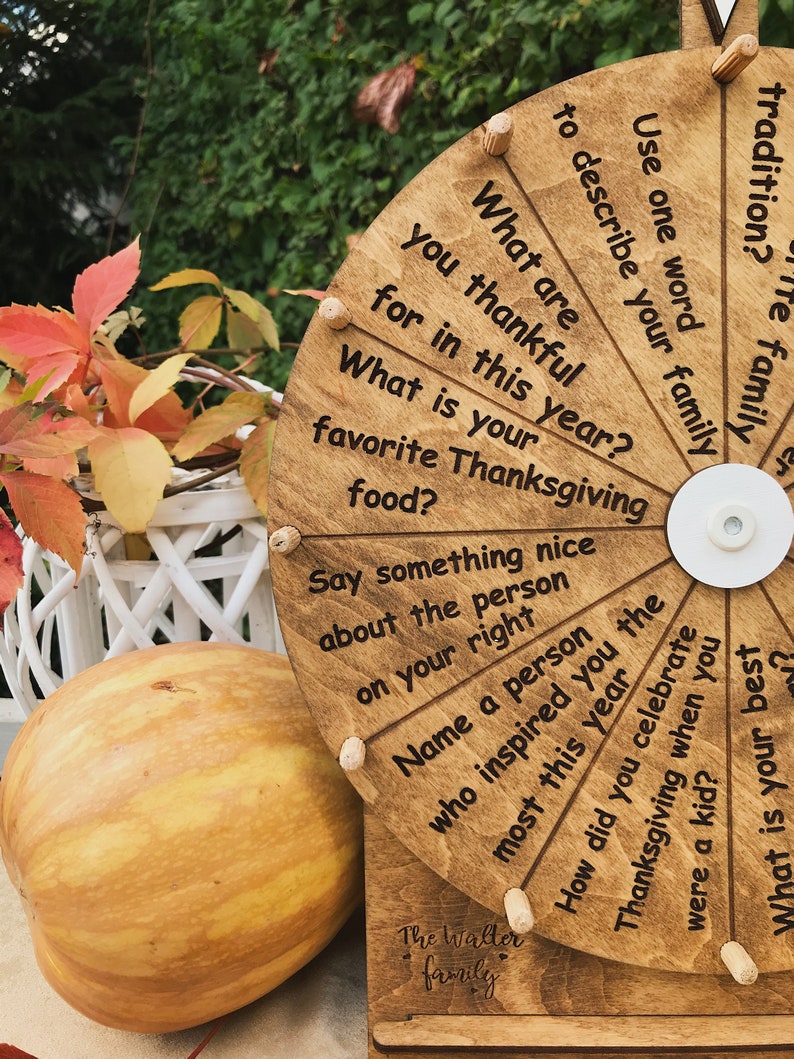 Spin The Wheel Family Thanksgiving Game

If you are feeling really creative, you can add your own questions to a dry erase spinner wheel.
Dry Erase Tabletop Wheel Spinner Game
---
Photo booths are a fun way to capture memories of your camping holiday.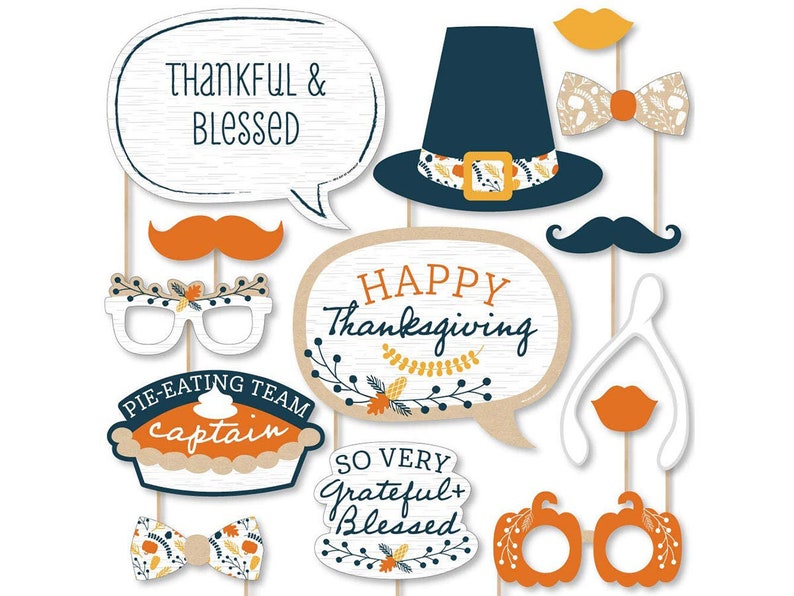 Thanksgiving Photo Booth Props Kit

Also available on Amazon.
---
There are tons of fun camping games you can play on your holiday trip.
Traditional party games with a holiday theme are perfect for camping over Thanksgiving!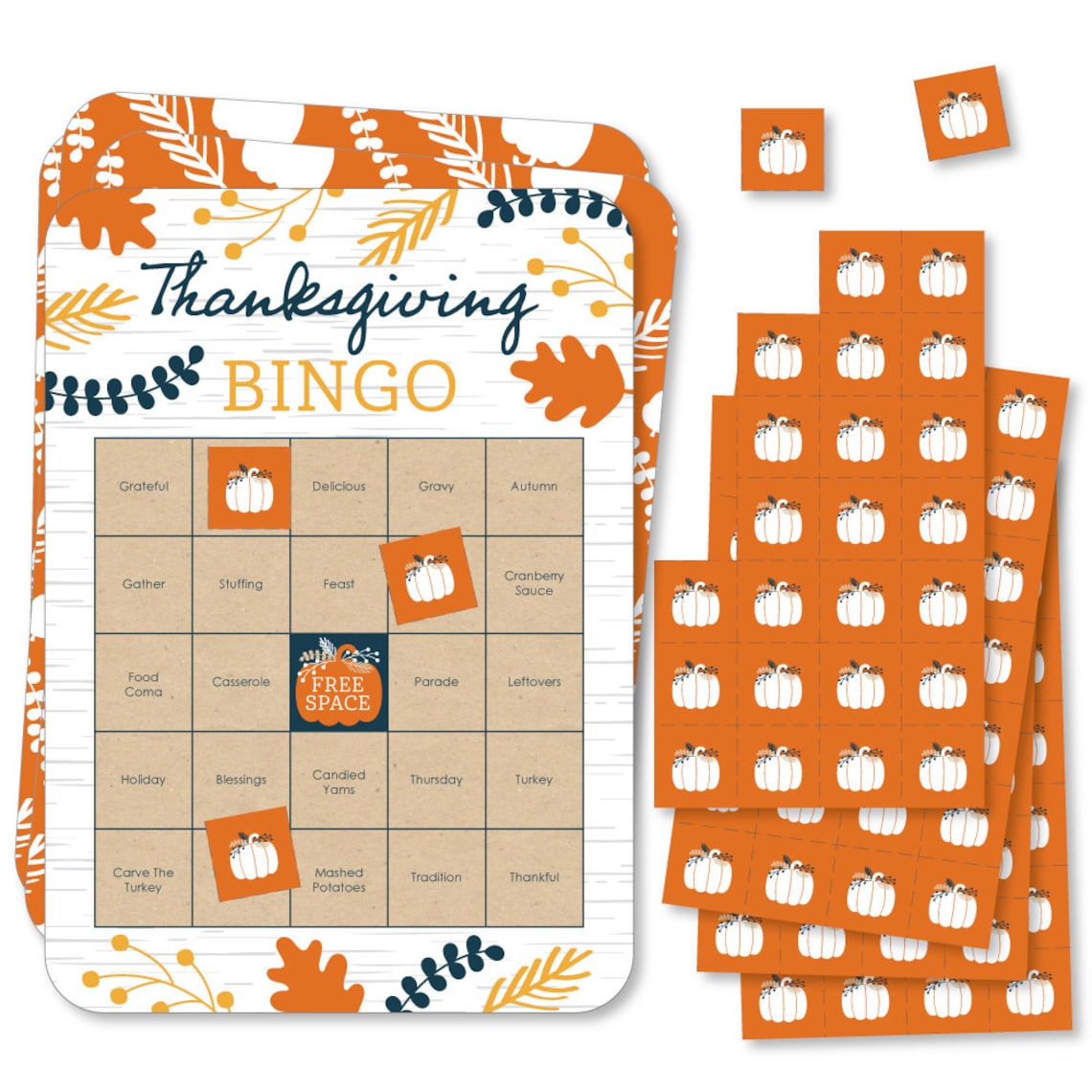 Happy Thanksgiving Bingo Cards and Markers

Also available on Amazon.
---
If you are feeling like you need to work off a bit of your meal, play a few active camp games that get you out of the chair!
---
Best Places To Camp For Thanksgiving
Determining where you will be camping on Thanksgiving is a very personal choice.
Whether you are RV or tent camping, there is a place that is a perfect fit for you.
If you don't feel like cooking, many National Parks have restaurants that serve Thanksgiving dinner.
Some RV parks and campgrounds offer pot-luck dinner events.
Lots of State Parks have events centered on the holiday.
Personally, our family likes to be quite a distance from other campers as a courtesy to them … our self-imposed nickname is "The Loud Family" and you will definitely know it when we get into a competitive game of cornhole! For that reason, we usually prefer camping in National Forests.
---
Our family has camped several times over this special holiday and enjoyed a traditional Thanksgiving feast.
Our typical camping Thanksgiving recipes include:
Turkey that is cooked in a slightly modified Smokey Joe grill.
Gravy that is made on a propane camp stove or in a cast iron skillet over a campfire.
Sausage Dressing that is made in a cast iron camp Dutch oven.
Cranberry Sauce that is prepared using a propane camp stove.
Spiced Sweet Potatoes that are cooked in foil packets over a campfire.
Spinach Salad that is mostly no-cook (although we do toast the almonds in a skillet.)
Apple Pie that is baked in a cast iron camp Dutch oven.
Apple Cider that is heated over a cooking fire on a campfire grate or using a propane camp stove.
---
Whatever you do, DON'T let the big meal stress you out!
I actually think it is easier to prepare the feast while camp cooking outdoors because there are so many options for cooking.
It is like having a huge commercial kitchen when you can have over-fire cooking, Dutch ovens baking, camp stoves simmering, camp grills charring, campfire foil packets steaming and propane fryers frying … ALL AT THE SAME TIME!
We've got tips to manage cooking times so your side dishes are done at the same time as your turkey!
---
Before you ever leave home, you'll want to do a little extra planning for this special camping holiday.
These tips will help you design the perfect trip … with the help of a few FREE printable checklists!
---