11 Reasons To Go Camping And Love Every Minute Of It!
When camping fun needs to be explained to your non-camping friends, what do you say? There are soooo many reasons to go camping! I had a hard time making my list short enough, I almost wrote an "I love camping" novel instead of a blog post! LOL
But seriously, the benefits of camping outdoors with family and friends are colossal so I have listed my top 11 in case you need some good excuses for why you should go camping!
Psst we're compensated…see our disclosures.
11 Reasons To Go Camping And Love Every Minute Of It!
Need a few camping tips about why you should go right now?
Reasons Why I Love Camping
#1 Million dollar views.
We camp in places with views that are to-die-for!!! The scenery is amazing when you choose your camping destinations wisely.
Check out what I mean in this VIDEO where we had a HOT AIR BALLOON LAND AT OUR CAMPSITE near Sedona, Arizona along Forest Road 525 that has some of the best dispersed camping options for tent and RV camping!
---
#2 Family friendly (the furry kind too).
Real connection happens when the craziness of daily life is left behind. The demands of a hectic schedule disappear on camping trips and real, meaningful relationships are nurtured in the middle of nature.
In my humble opinion, I believe that is one of the main reasons why kids should go camping. The enormous benefits of camping with family will be cherished by all. Keeping everyone happy and healthy is easy with our Camping Safety Tips For Families!
---
#3 No Reservations Required.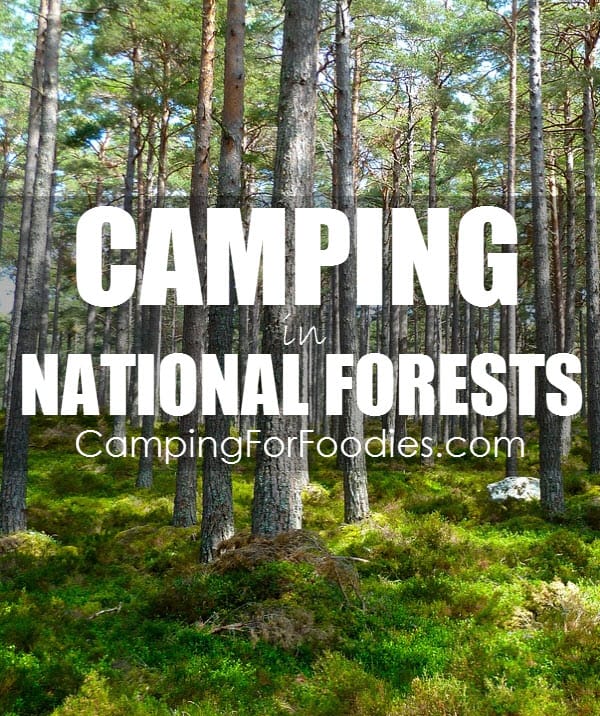 Well, I should say reservations are optional. Our preference is dispersed camping in National Forests where no reservations are required, additionally, many campgrounds and parks take walk-ups too. So, at the spur of the moment, we can say, "Let's Go Camping!"
Check out our Camping In National Forests post for tips! Slowing down and removing time demands is why camping is good for you … all of you … your body, soul and spirit!
---
#4 Budget Savvy.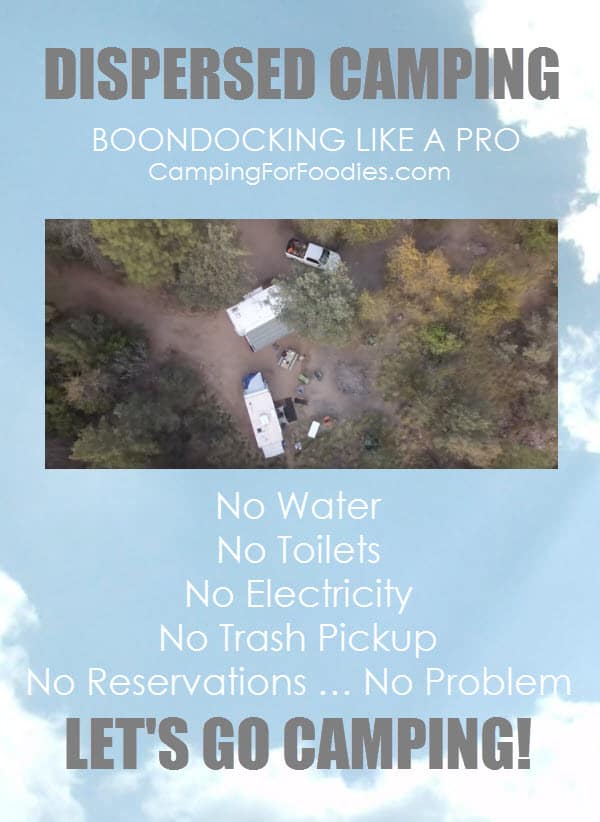 After a minimal investment in some equipment, you can take almost-free vacations! That is one really huge advantage of camping! In fact, when we go dispersed camping, it costs us only a tank of gas to enjoy a relaxing weekend!
Not sure about how to camp in remote locations? Check out our Go Dispersed Camping For The Memorial Day Holiday Weekend post. P.S. You don't have to wait for the holiday to go dispersed camping! LOL
---
#5 Outdoor Adventures.
Depending on where you are camping, the benefits of camping outdoors include exciting land, water and air activities! Some of our favorite things to do while camping include hiking, off-roading, biking, stargazing, wild animal viewing, fishing and swimming.
But, our all-time favorite is firewood gathering! There is just something about discovering a dead-and-down oak tree that is ready for the camp firepit!
---
#6 Campfires.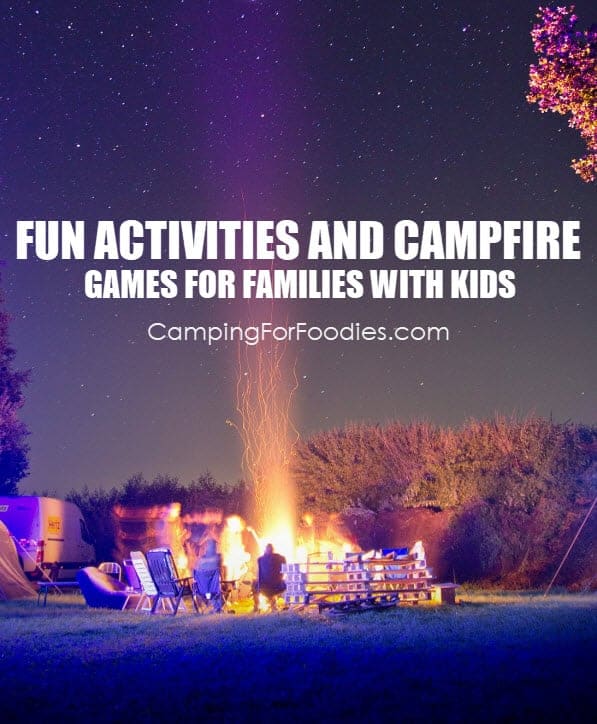 Campfires are awesome!!! Building them, tending to them, cooking over them and just being mesmerized by their dancing flames. Let me be clear … I'm not a pyromaniac … but, I say having a blazing campfire is one of the top reasons why you should go camping!
Check out our 10 Fun Activities And Campfire Games For Families With Kids post for cool campfire activities!
---
#7 Camping Hacks!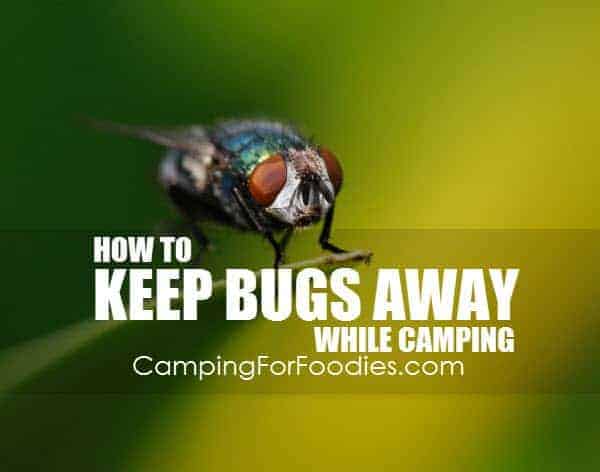 When you are out in the middle of nature you would be surprised how ingenious you can be!
Some of our favorite camping hacks include How To Charge Your Phone Without Electricity While Camping (don't forget your phone is for navigation and emergency use only while camping) and How To Keep Bugs Away While Camping so be sure to check out those posts!
---
#8 Camp Hair, Don't Care!
Normal personal grooming habits are gone! If you want to skip showering or washing your hair for a day or even a weekend, nobody cares!
On the other hand, you can get as clean and fresh-smelling as you want. Just remember, campsites are no judgement zones. Don't you just LOVE camping?!?!
---
#9 Camp Cooking.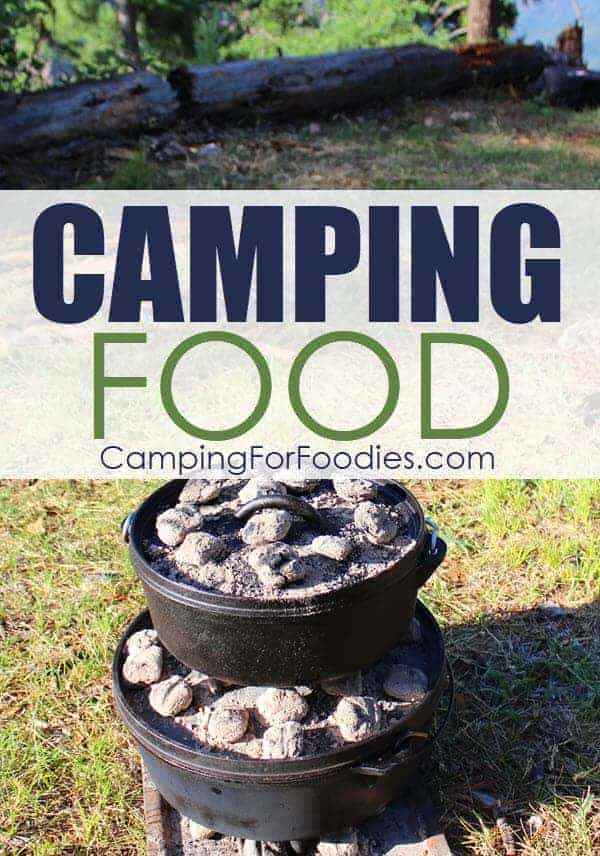 Cooking in the outdoors is not a chore … it is an adventure! Whether we are cooking with our Dutch ovens, foil packets, pie irons or using our camp stove, the camping food we create is awesome!
---
#10 Glamping is optional.
You can glamp, camp or rough it! If you are thinking of adding a few pretty touches to your camping experience, check out our Cute Glamping Accessories And DIY Glam Camping Ideas And Tips post! And, yes, I have enjoyed a DIY pedi while glam camping!
---
#11 Unplugging.
Turning off electronic devices is one huge benefit of the camping experience. Camping is one activity that allows you to give yourself approval to do nothing at all. I love camping!
---
FREE Printable Camping Trip Planner
Make your next trip stress-free with a little pre-planning. Get your copy of our FREE printable camping trip planner template!