The Easiest Way To Start A Campfire: Our VIDEO And Review Of Pull Start Fire
There are so many cool camping fire starters that make lighting your campfire so easy! When the Pull Start Fire company asked me to check out their product … I was intrigued by this little fire-starting gadget that had such big claims!
They sent me some samples and compensated me for a review … and you know what? I discovered it is the easiest way to start a campfire … NO KIDDING, it works like magic! (And, they didn't tell me to say that!)
The Easiest Way To Start A Campfire: Our VIDEO And Review Of Pull Start Fire
Pull Start Fire Review
There are so many ways to start a campfire, some methods are time consuming and challenging … others are fast and simple.
I can honestly say that my husband and I were not expecting much when we tested Pull Start Fire for the first time.
But, we were BLOWN AWAY at how quickly this gadget started our campfire without kindling!
Yes, you heard me, we used NO kindling … and, even though our firewood was fully-cured when we brought it to the campsite, it rained the night before we tested Pull Start Fire and we did not have it covered so it was wet but not rain-soaked.
When our test was complete, we decided using Pull Start Fire was the easiest way to start a campfire … and, as you probably know, we start A LOT of campfires.
If you have not made it over to my "about me" page, I'll share my confession here: My name is Kim and I love camping, hiking, cooking and especially grilling over an open flame … and I'm not talkin' about charcoal … I mean REAL – BURNING – WOOD … to the point that people who don't know me might think I'm a pyromaniac (but I'm not!)
The Easiest Way To Start A Campfire
How To Start A Campfire With Pull Start Fire
Clean out your campfire ring. I know, you expect the camp host or previous campers to leave you with a cleared-out fire ring but it never seems to happen that way for us … no matter where we camp … boondocking or otherwise! We like starting with a clean ring at the beginning of every camping trip.
Get your campfire woodpile ready. You are going to want a STACK of wood near your fire ring because you won't have time to get more wood LOL. Not really, but you will be able to add more logs quickly because Pull Start Fire lights full-sized logs with no problem. You won't have to be searching for kindling or using your axe to shave off small pieces from your cut wood just to get your campfire started.
Place your firewood in your ring. This is the REALLY AMAZING PART … you just use regular chopped firewood … no need for kindling, sticks, newspapers, matches, lighters … nothing!
Open the Pull Start Fire wrapper. This is the HARDEST PART … removing the wrapper! Each Pull Start Fire fire starter is wrapped in a relatively heavy-duty plastic wrapper. This package is one of those things that can make a muscle man look weak as my husband will show you in our un-edited video … he is better at flying drones than opening plastic wrappers LOL. But seriously, don't open the wrapper until you are ready to start your fire because it keeps the product dry and prevents the inadvertent pulling of the magical red string!
Attach Pull Start Fire to your anchor piece of firewood. Speaking of strings, there is a looped green string that you need to wrap around one piece of your firewood at the base of your campfire logs … you are securing the Pull Start Fire box among the other firewood logs at this point. Then, build your campfire wood around and over it without burying the red string … you need to leave it out like a little tail you can pull next.
Start your campfire. This is when the MAGIC HAPPENS! When you are ready to start the easiest campfire of your life (no, I'm not exaggerating) you are going to gently hold the top piece of wood and swiftly pull the red string until you hear a "pop" sound. You will immediately see smoke and flames coming from the Pull Start Fire box and then your firewood will start a gentle burn.
Sit back, relax or even cook at your campfire. Now, you just need to enjoy your campfire! You can just sit back and watch the flames or get ready for cooking (you know, that's what I suggest you do because there is nothing better than an awesome camp meal cooked over a campfire!) In fact, I'll share some of my favorite recipes to cook in my camp Dutch oven over a campfire later in this post!
---
Our VIDEO Of Our Pull Start Fire Test
As much as I like to think I explain things well in writing, I couldn't resist capturing our first experience with Pull Start Fire on video. You might notice this is not our typical video … and, that was intentional because we wanted to show our experiment in real time so you won't see any cuts or time lapses during the experiment … but, you will see some awesome scenery and drone flying that is more "creative" in the opening and close of this video. And, NO SPOILER ALERT happening here, you'll have to watch through the end to see if my husband crashes his drone flying through the trees!
Note: This video is compatible with Chrome, Firefox and Safari browsers without ad blockers enabled. If you are having trouble viewing this video, please disable any ad blockers and switch to a compatible browser. Thanks!
---
Pull Start Fire Secrets And Brags
You might wonder how this little pull string fire starter works?!? The company has reason to brag about Pull Start Fire … here are some fascinating details about the gadget invention we have decided is the easiest way to start a campfire … ever!!!
An outdoor enthusiast and engineer named Michael Beyrodt was unable to get his campfire started in freezing conditions so he invented Pull Start Fire. (I say we are all better because of Michael's problems … Necessity is the mother of invention … thank you Michael!)
It is a pull string campfire starter that only weighs 4 ounces. (That weight is per starter.)
Pull the string once and it lights for 30 seconds. (You might not think that is long enough to do anything, but I assure you … it is!)
It is made from organic chemical-free materials that are food safe. (And, we all care about eating campfire cooked meals … don't we LOL!)
It can light frozen wood under snow! (Ok, this is where I admit I am a "fair weather camper" who does not have any interest in camping in freezing conditions … but, I'm glad to know I could start a fire in the frozen tundra if I ever HAD to.)
It ignites wet wood and burns for 30 minutes in driving rain and even in extreme conditions of a 200 MPH wind test. (Ummm, no, I never forgot to cover our firewood with a tarp to keep it dry in a rainstorm … ugh!)
It does not require matches or lighters. (Which is a really good thing because I gave up smoking many years ago and carrying matches and lighters is really hit or miss for me now.)
Pull Start Fire pull string fire starters come in packs of 3 and are available at Pull Start Fire as well as on Amazon. (So, don't forget about your camping friends because these little gems make great gifts too!)
---
Other Uses For Pull Start Fire Starters
You can use these cool campfire starters in a fire pit on your outdoor patio as well as in a fireplace in your log cabin! It really doesn't matter WHERE you want to catch fire with the Pull Start Fire pull string fire starters, you can get your flame going quickly and practice fire safety without any hassle … not to mention, without any dry leaves, tinder bundle, matches, teepee fire wood balancing act etc!
---
Campfire Food Ideas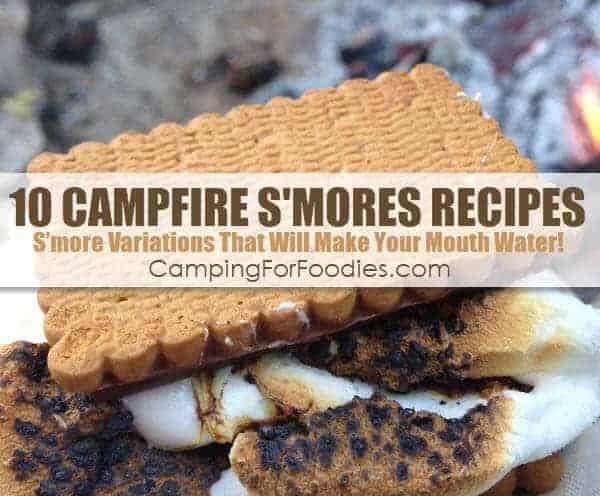 After you get your campfire going with a Pull Start Fire pull-string fire starter, you may want to try some of my favorite campfire cooking recipes! You can always leave dessert for last but you don't have to!
Check out Campfire Smores Recipes: 10 Mouth-Watering Smore Variations and make sure you try my personal favorite … Tropical Therapy because it is AMAZING even if you are eating it on top of a mountain in the woods!
And, if you want to start with a "regular" appetizer, move into a main dish and end with dessert, that works too! Here are some other awesome campfire recipes that are fantastic!
---
Our Pull Start Fire Testing Location
We could not have been in a more beautiful location to test Pull Start Fire for the first time! We were in Valley of the Gods camping which is BLM land with awesome boondocking campsites.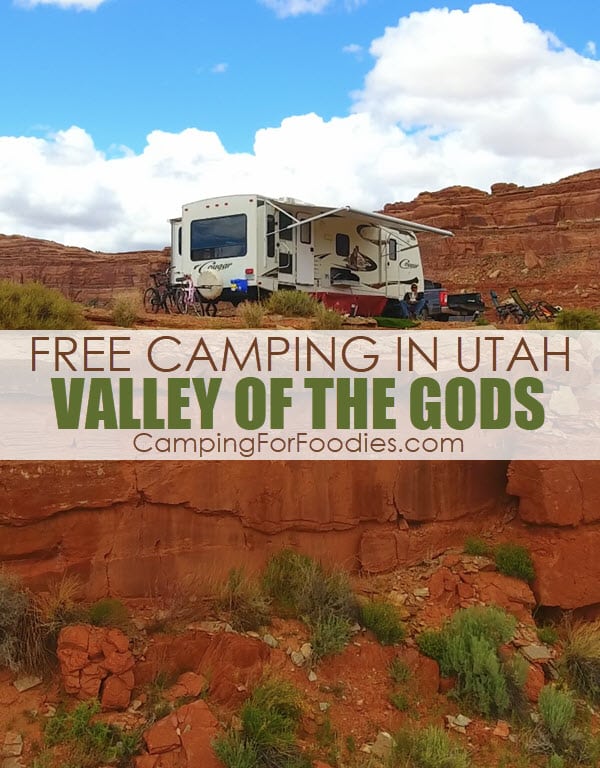 Pull Start Fire is one of our favorite methods for how to start a campfire.
You'll definitely want a simple lighting method if you do lots of cooking like we do with these easy campfire recipes!
---
Don't Forget To Pack Your Pull Start Fire Starters
Firewood starters are just one of the essential items to remember to pack on your camping trips.
Get our FREE printable Ultimate RV And Tent Camping Checklist so you never forget a piece of gear at home again!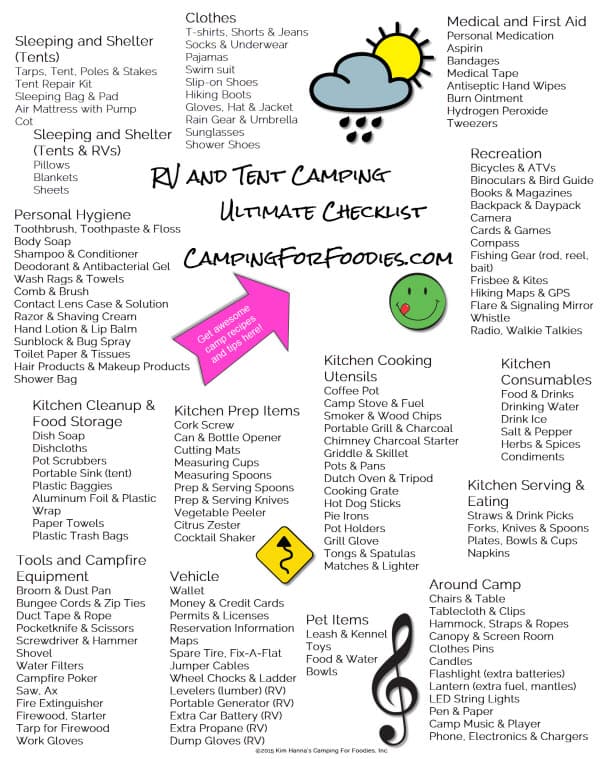 ---
Starting Campfires For Cooking
If you love campfire cooking as much as I do, you'll be using your Pull Start Fire Starters to get your "kitchen operational" LOL.
Check out our Campfire Cooking Equipment You Can't Live Without post for some super cool gadgets to expand your campfire cooking experiences!
---
Pull Start Fire Starters Light Wet Wood!
Because these awesome little fire starters can light wet wood, you won't be afraid to head for the hills on a camping trip even if the forecast is a bit soggy.
Check out our Tips For Camping In The Rain (and hacks so you don't float away) post for some helpful information.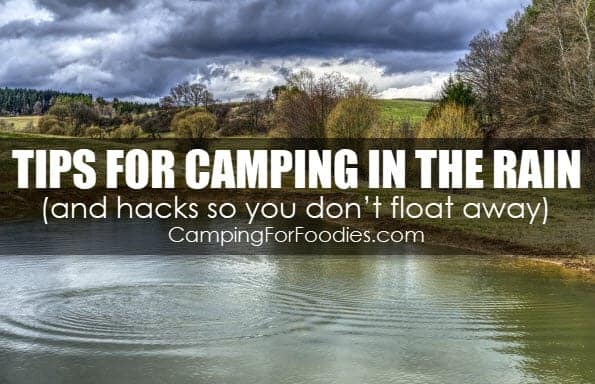 ---