RV Travel Tips For RV Safe Routes
There are not many camping safety suggestions that can save you thousands of dollars … but these RV tips and hacks can!
When you are planning a car camping road trip, you don't have to worry about low clearances, weight limits and propane-restricted tunnels.
These RV travel tips are intended to prevent you from getting in big trouble during the driving portion of your trips by providing tools to find RV safe routes.
Psst we're compensated…see our disclosures.
RV Trip Tips
Our FREE printable camping route planner is designed to help you consider all of the factors related to the driving aspect of your trip.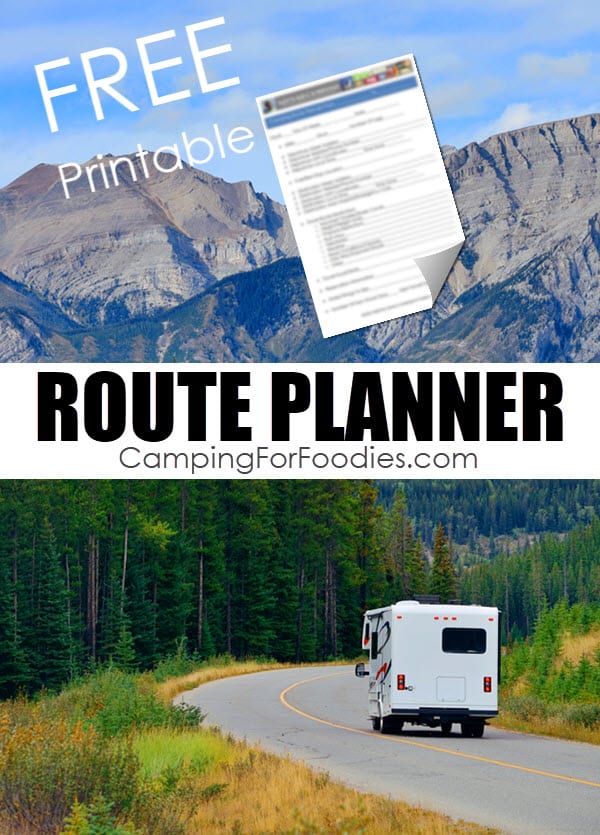 Our planner is NOT an interactive tool to help you navigate along routes that an RV can safely travel.
You don't want to end up with thousands of dollars of damage because you tried to drive under a bridge without enough clearance for your vehicle!
Some RV camping tips for beginners won't actually come in to play until after a few excursions when the trip route is out-of-the-ordinary when even experienced RVers can have accidents.
---
Post Your Important Numbers In Your Vehicle
Do you know your critical numbers off the top of your head?
If you are driving and see a road sign that restricts the height or weight of a vehicle, you should be able to glance at your actual numbers immediately.
RV Camping Tip: Write your actual height and weight on a post-it note and stick it to the dashboard near your steering wheel so you can instantly see your numbers.
If you are traveling off the beaten path, you may have limitations that are more restrictive than your RV's restrictions. See 12 RV Packing Tips For Beginners for more helpful information.
---
RV Safe Route Travel Tools
The best camping apps that are FREE usually don't provide enough data for planning a safe travel route with an RV.
There are some premium versions of apps as well as stand-alone dedicated GPS units that do include all of the necessary data for trip planning along RV-friendly routes.
This is especially important for your RV road trip ideas that take you to out-of-the-way places with unusual roadside attractions.
---
Garmin RV 785 Advanced Navigator
Garmin RV 785 & Traffic, Advanced GPS Navigator for RVs with Built-in Dash Cam, High-res 7
Using a dedicated GPS that is specific for RV travel is one of the most popular tools many RVers choose to find RV safe travel routes.
The Garmin RV 785 provides routing based on your RV's size and weight.
It includes warnings regarding steep grades, sharp curves, weight limits and more.
It also has a directory that includes RV parks, public campgrounds and RV services.
You can pair this unit with your phone for hands-free calling, smart notifications and voice-activated navigation.
This GPS has a high-res 7″ touch display as well as a built-in dash camera.
One of the biggest benefits to a dedicated GPS navigation device is that it prompts you in advance of required lane changes and exits.
You are not trying to do "double duty" with your phone if you are using your phone for other purposes (if you are a passenger, of course.)
Also, this 7" screen size is much larger and easier to see than an app that is on a phone.
The biggest drawback to stand-alone GPS units … the initial purchase price is a bit steep but the cost/benefit over time is well worth it if you do a lot of RV traveling to new destinations.
---
RV Life App

If you need RV travel tips and safe travel routes but have a budget that won't allow for a dedicated GPS device, you can always use your phone with an app that has affordable monthly and annual subscription options.
The RV Life app is available for iOS and Android devices.
The RV Life app is a community-driven GPS navigational aid that allows you to enter your RV's height, length and weight to produce RV Safe routes specific to your rig.
It will route you to avoid low clearances and unsafe mountain passes.
In addition to turn by turn directions, lane guidance and real-time traffic … the app also has a database of campgrounds, RV parks, reviews, activities, weather forecasts and more.
If you also have a subscription to RV Trip Wizard website, the RV Life app has RV Trip Wizard Integration which means you can plan your trips on the RV Trip Wizard website then access them to use the RV Life app to actually navigate.
---
RV Trip Wizard Website
The RV Trip Wizard website is a route planning tool that includes an RV info tab where you enter your RV's height, weight, length, type of fuel and whether or not you are carrying propane.
Here is a quick video of the RV Safe Routing portion of RV Trip Wizard.
When you are planning your trip, you can choose "standard routing" (good for cars) or "RV safe routing" (good for RVs) depending on how you are traveling during each leg of your trip.
If you select standard routing, it will show an automobile-friendly route but will show a warning for low clearances, propane-prohibited tunnels etc.
If you select RV safe routing, it will automatically change the route to accommodate the specifications of your RV.
Some of the most popular settings allow you to choose routing to:
Avoid unpaved roads
Avoid highways
Avoid ferries
Avoid all tunnels
As far as propane-restricted tunnels are concerned, some tunnels do not allow propane at all … other tunnels permit you to drive through them if your camping propane is turned off prior to entering them.
If you are not sure how full your tanks are, you can use one of these three simple methods for how to tell if your propane tank is empty.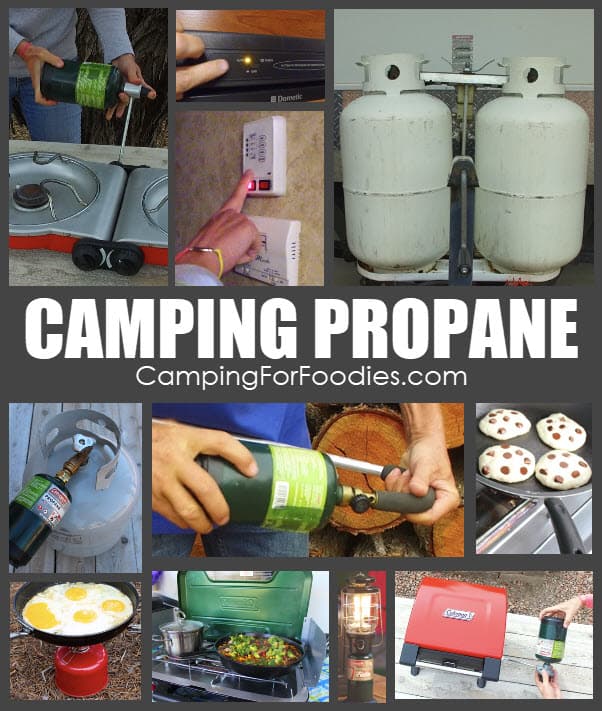 In addition to RV safe travel route planning, the RV Trip Wizard includes information on campgrounds and RV parks, points of interest, reviews, budget planning for fuel and camping fees as well as driving times and distances.
You can print the map or export it to your GPS device or Google Maps (some functions must be done on a computer rather than your phone) or you can get the RV LIFE App (we discussed above) which integrates with RV Trip Wizard so you get the GPS routing right on your phone or tablet.
---
TruckMap App
If you are looking for a free option for safe RV travel routes you will have a hard time finding one that is specific for RVs.
As the name implies, the TruckMap app is designed for truckers but lots of RVers use it too.
The thinking is … if a semi-truck can safely travel along a route … most RVs can probably do it too.
The TruckMap app is available for iOS and Android devices.
You can't put in the specific size of your rig … instead you can choose from size ranges rather than the exact dimensions.
It provides information on routing, weigh stations, truck parking and fuel prices too.
---
How To Plan Camping Road Trips
When you know how to plan a camping road trip your adventures are much more safe, stress-free and fun!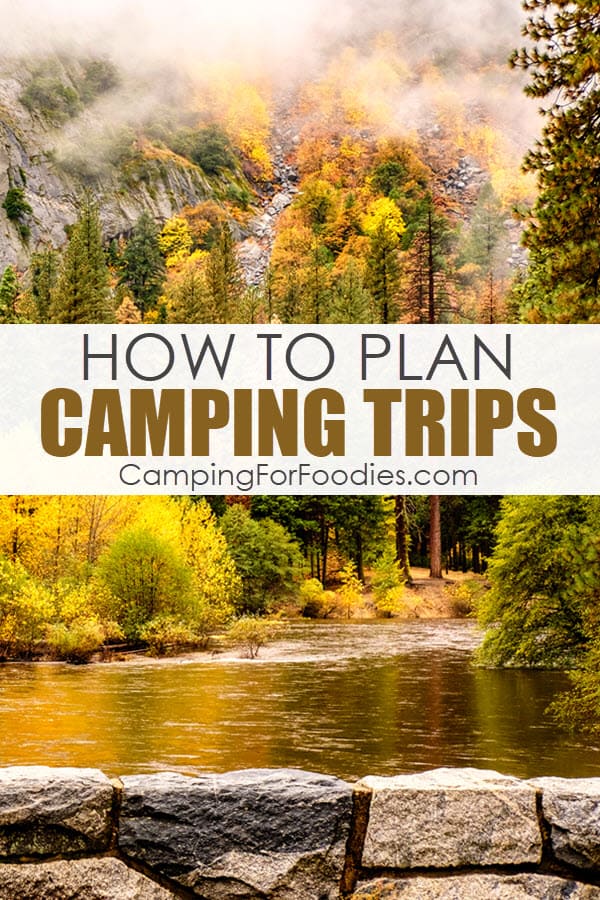 ---
Print This FREE Camping Trip Planner Template
Our FREE printable camping trip planner template is designed to help you think about every aspect of your trip before you start your vehicle to drive to your camp destination.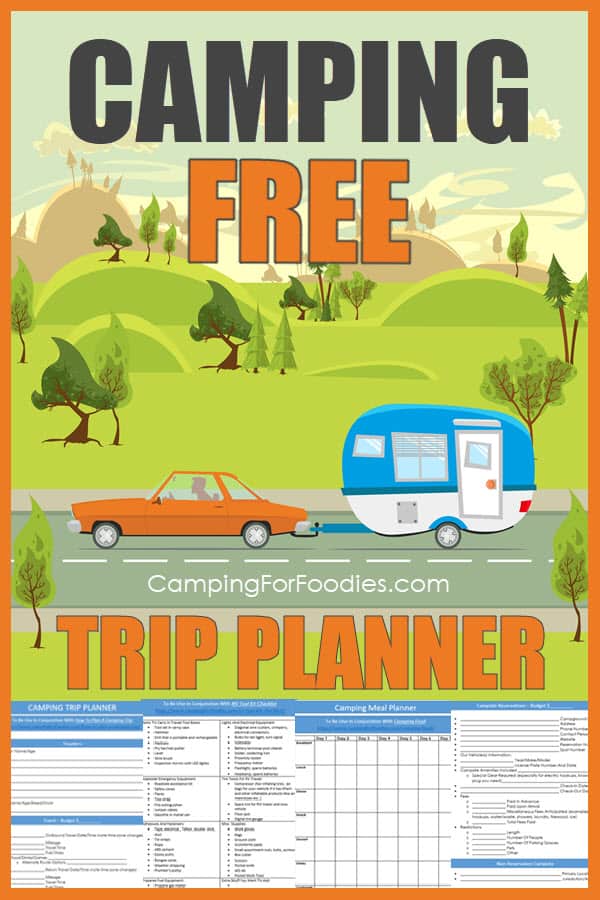 ---