Simple Camping (make it minimal so you can easily do more of it!)
If you keep your camping to the basics, you can do more of it.
Here are some camping tips that will help you do just that!
Planning simple camping trips is easy for minimalists but it is a bit more challenging for those with the "we might need this" mentality.
Psst we're compensated…see our disclosures.
What Do I Need For Basic Camping?
If you asked yourself, What are the 10 essentials for camping?
Your answer would be different depending on the type of camping you do.
---
What Are The 5 Types Of Camping
Generally speaking there are five main types of camping.
Before determining how to camp with minimal supplies, you need to identify which type of camper you are.
In order of their potential need to simplify, the different styles of camping are:
RV Camping
Tent Camping
Canoe Camping
Backpacking/Hiking Camping
Survival Camping
If you need more information about the different types of camping, check this out.
Your camping style will determine how you define "simple camping".
Decide which creature comforts you are willing to give up and those that must remain as part of your camping experiences.
Create your own personal minimal camping supply list that contains only the things you absolutely need.
The hard part might be sticking to this list but just keep the goal in mind and you can do it!
Personally, we have the most experience with RV and tent camping. We have camping organization tips to help you stay orderly throughout your entire trip whether you want to simplify and downsize your camp experiences or not.
---
Why You Should Simplify Camping
Keeping camping uncomplicated is cheaper because you only buy gear you absolutely need … that's one way to camp on a budget.
Finding free camping locations helps too!
A basic camping list checklist saves time when packing and unpacking for your trips without sacrificing the confidence of knowing you are prepared for your trip.
Reducing the clutter at the campsite allows you to clear your mind and focus on relaxing in nature and enjoying your friends and family.
And, when you make it super easy, it is worth camping for one night!
---
What Do You Really Need To Go Camping?
If we are going on longer trips, we like to be a bit more comfortable and don't mind packing some extra stuff.
But if every trip is complicated, we would never go last minute camping on a whim.
Think about what your camping basics consist of and be RUTHLESS as you make those assessments.
Remember, this is personal and every person who camps will have their own opinion … no judging here!
---
Tips To Streamline Your Camp Gear
Non-minimalists may need a little help parting with stuff they really don't need.
Get out of the "you never know what you might need" mindset.
---
How To Develop Your Own Basic Camping Gear List
Create your essential camping gear list by asking yourself these questions:
Do I really need this?
Do I already have a piece of gear that can do this task?
Can this item do double duty?
Is this something this is "nice to have" or is it a "need to have" item?
If this item serves no practical function, does it bring me overwhelming joy when it is at my campsite?
---
Prioritize Your Camping Items
Now, we're going to do a camping basics 101 exercise so you can create your own minimal camping list.
Start simplifying by using our FREE printable comprehensive camping gear checklist and RV tool kit checklist that discusses essential tools for RV camping, then move on to the gear you actually own.
Categorize your camping items in one of three ways:
Absolutely need this item when camping
Could do without this item when camping by using a dual-purpose item instead
Can completely do without this item when camping
If you and your spouse don't agree on the definition of "minimal" and can't decide what category to put an item in, mark it as a 1.5 and take it on your next trip but DON'T use it and see how important it is to your camping experience.
---
Go Camping With Your Minimal Gear Only
Every piece of gear that is in Category 1 gets packed for your next trip.
Each piece of gear that is in Category 2 and 3 gets labeled as such and remains stored at home.
During your minimized trip, keep a notepad with your experience.
If you really missed having a Category 2 or 3 item, you'll have to make a decision if it is worth packing next time.
You will probably be surprised at how freeing it feels to downsize and lighten your load on modest camping trips.
---
Tips To Reduce Specific Elements
Food preparation and cold storage space present big challenges when you are trying to simplify your camping trips. Here are some tips to help.
---
Limit your food.
Use a meal planner to design your meals (including drinks and snacks) and bring only what is required.
My husband is notorious for throwing in extra snacks "just in case" we need them. LOL
One of my biggest pet peeves is unloading a bunch of uneaten food when we get home from our trips!
Occasionally, it looks like I just came home from a huge grocery shopping trip but really just got home after a camping trip!
Ask yourself if you will have leftovers from dinner?
Eat them for another meal rather than bringing them home or throwing them out.
Our FREE printable camping trip planner template includes a meal planner you will find handy.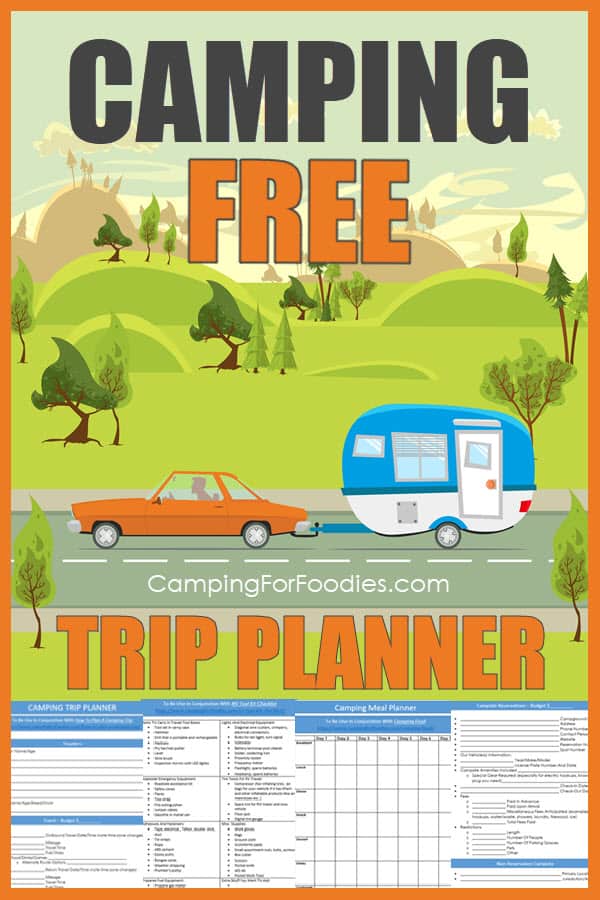 ---
Make ahead camping meals work great too … prep and freeze at home then just cook or reheat at the campsite.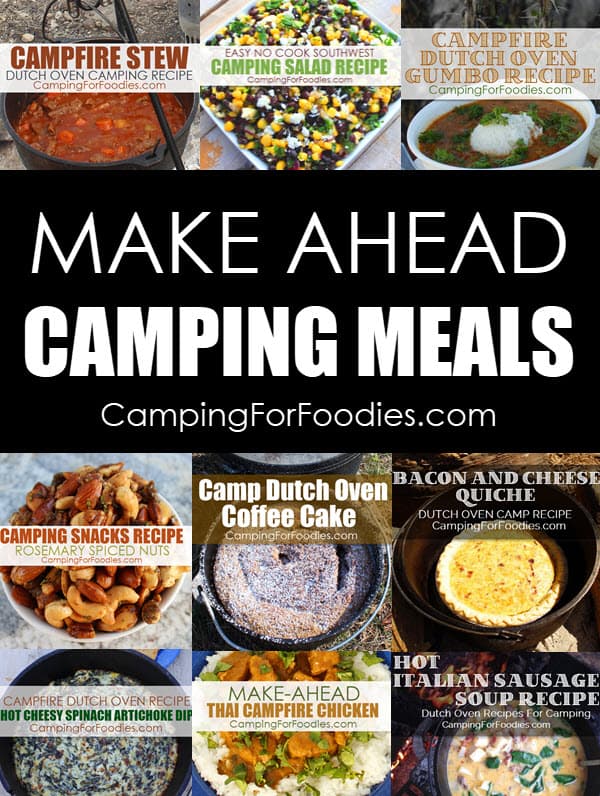 ---
You can also make easy camping meals right at the campsite.
---
Consider these simple camping meals if you are limited on cold storage space because these are camping food recipes no refrigeration required.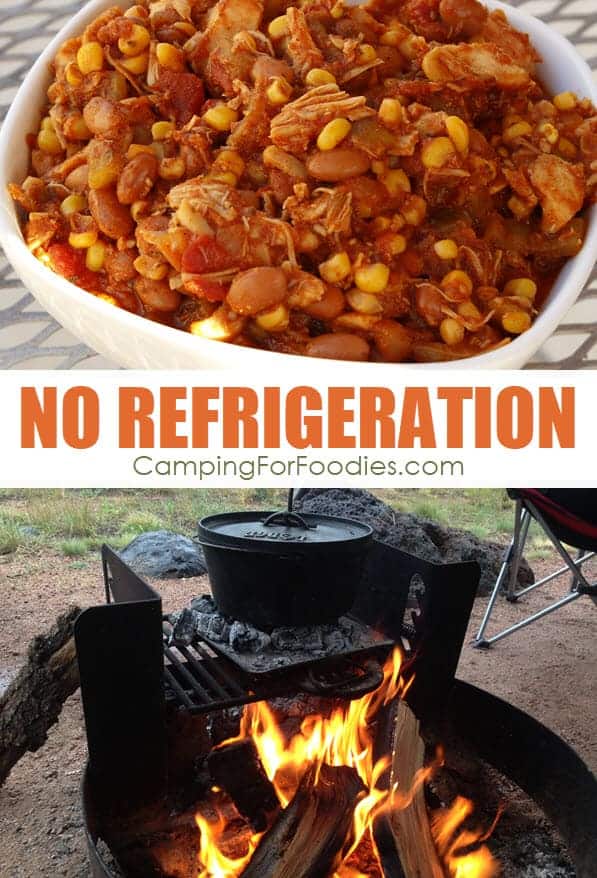 ---
Bring basic camping cooking equipment.
I like the versatility of camp Dutch ovens because this one piece of equipment allows you to do almost any type of cooking (baking, frying, roasting etc.) and you can use it with any type of fuel (charcoal, campfires, propane stoves.)
Get more information on how to use a Dutch oven while camping for more help.
---
Restrict your wardrobe.
When you pack clothes and shoes, it should not look like your home closet!
Pack only what you need and leave the rest at home.
I pack "outfits" for the number of days we will be camping.
I also like to layer so I only take one jacket to wear the entire trip … make it waterproof and you don't need a separate rain coat!
I leave home wearing a pair of slip-ons and bring a set of hiking boots for hikes and bad weather days.
---
Rent or borrow occasionally used gear.
When we are camping near a lake, we rent equipment like fishing boats and jet skis right there at the marina.
It is cheaper to rent the stuff we don't use often … plus … we don't have to pack it for transport and don't have to store it at home. That's a triple win!
---
Make your equipment multi-task for you.
Double-duty gear is essential for simplified camping.
A good sized coffee mug will be sufficient to hold your coffee in the morning, your soup at lunchtime and your wine at dinner.
Multi-tools are great for this which is why we suggest them on our RV tool kit checklist.
Stanley 84-519K 12-in-1 Multi Tool,Stainless Steel/ Black Pouch
---
Plan for easy entertainment.
You can bring a deck of cards and set of dice to play tons of different games.
Load digital music, books and magazines on your phone and you won't have to bring all of that bulky stuff individually.
If you use a dual-purpose solar camping lantern, you can charge your phone with it too!
There are many styles of camping lights that have multiple purposes that are awesome to reduce your load.
---
Use kits.
When you use first aid kits, camping spice kits, tool kits etc., you'll find everything you need and the items are prearranged in small organized cases … or you can create your own.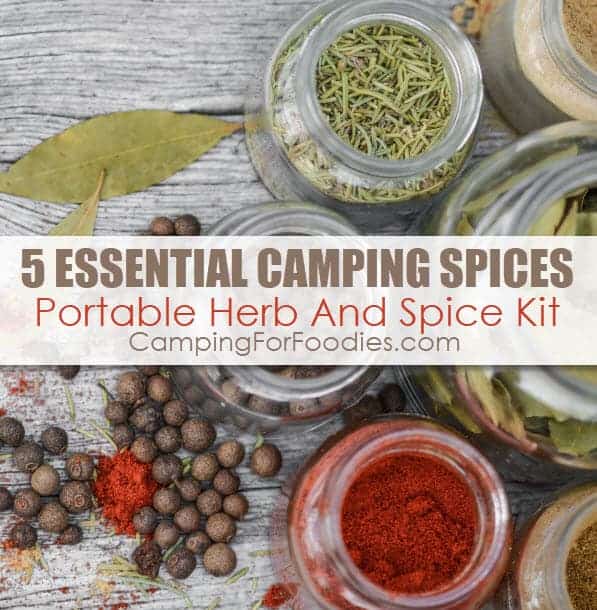 ---
Friendly help.
If you are camping with groups of people … assign gear and tasks.
Do you really need more than 1 coffee pot or 1 firewood axe?
Probably not.
---
Don't try to glamp!
Glamping is camping in style and adding pretty touches to your camping experience.
If style is important to you, choose glamping accessories that double as essential gear and have a pretty look.
Camp Casual Wanderlust White Mug
---
Pack small quantities.
Only pack what you need when it comes to soaps, shampoos, toothpaste etc.
You can get travel-sized personal toiletries as well as mini bottles of things like dish soap.
Squeeze Pod Travel Size Toiletry Shower Kit Single Use Pods
---
Simple activities for kids (and adults).
Keeping kids entertained on camp trips does not mean lugging tons of toys.
Try these options:
The geocaching camping game is fun for kids and adults.
---
The photo camping scavenger hunt game is another simple option and one of our favorite active camp games.
---
We have tons of campfire games for large groups that require no equipment at all.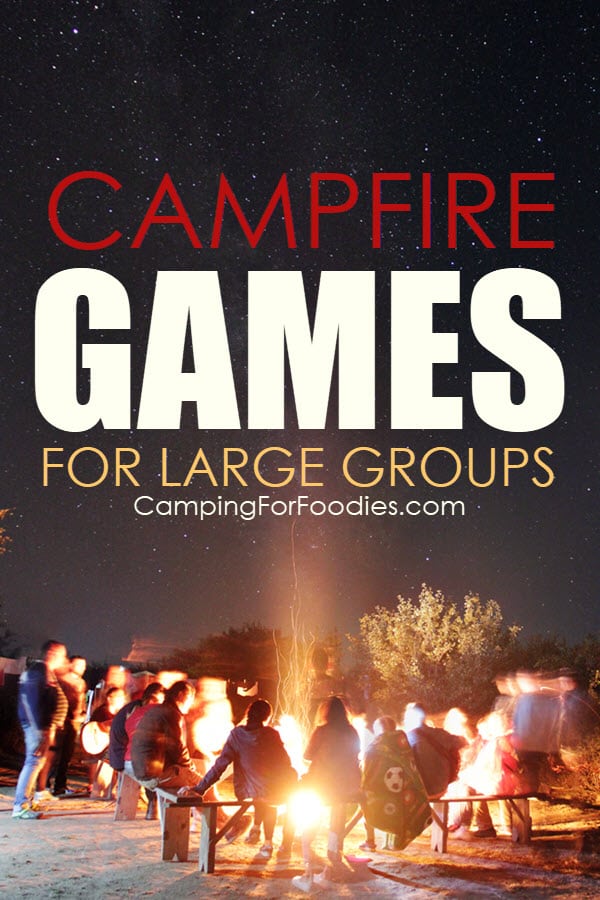 Our charades camping game is one of our favorite rainy day camp games that only requires slips of paper and a pen!
---
Simple RVing Tips.
We have awesome RV camping tips for beginners that encourage you to only pack what you need and keep it organized because clutter builds fast in small spaces!
---
Pack seasonal camping essentials.
Leave the snow tire chains at home when you are camping during the summer!
Use our seasonal camping checklists to make sure you are prepared for the appropriate season.
---
If I missed your favorite tips for camping simply … please leave a comment and share … we'd love to learn more!
---
---
Our Cool Camping Products Make Great Gifts!
---