Camping Without Fire: How To Camp With Fire Restrictions
You need to take a few extra camping safety precautions … after too many rainless days create camping fire restrictions on public lands.
Camping without fire is really easy with a few camping tips!
Psst we're compensated…see our disclosures.
How To Camp When Camping Fire Restrictions Are Activated
There are different levels of fire ban camping. Let's clarify those first then talk about how to camp when the different types of restrictions are active.
---
Stages Of Camping Fire Restrictions
There are Stage 1 Fire Restrictions and there are Stage 2 Fire Restrictions.
Stage 1 is the LEAST restrictive
Stage 2 is the MOST restrictive
There is no such thing as stage 3 restrictions … when things get that bad, the forests just get shut down and camping in National Forests is no longer an option until the restrictions are lifted and the forest is re-opened.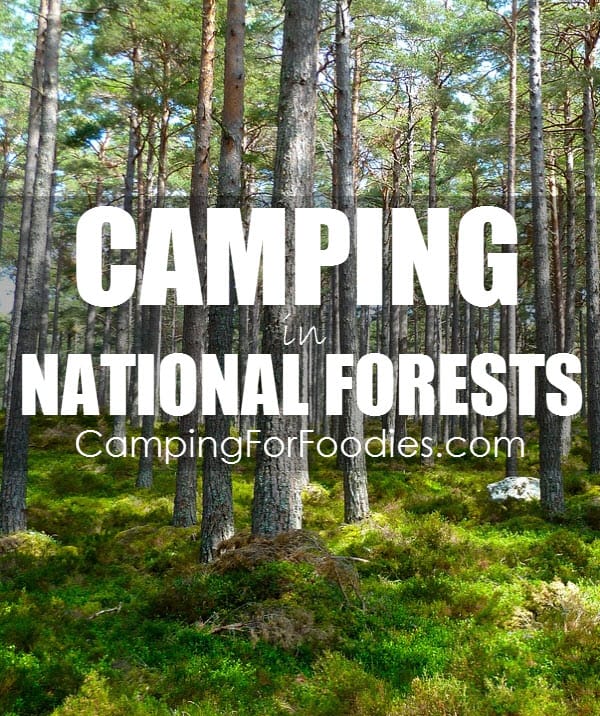 ---
Can You Use A Camp Stove During A Fire Ban?
If Stage 1 or Stage 2 Restrictions are in place, we put our easy campfire recipes on the back burner (LOL … pun intended).
Why?
The use of charcoal grills and campfires are not allowed, but camping propane gas-fueled devices, like small propane grills and camp stoves, are permitted because the flame can be quickly turned off.
So, we adjust our menu as well as some of our favorite camping activities.
We'll talk about more specifics in a bit.
---
Camping Fire Restrictions Explained
How to cook while camping without fire is pretty simple.
The point of restricting charcoal use and campfires for cooking is that they produce airborne sparks and the heat source can't be quickly extinguished.
When you use propane cooking equipment that has a control knob, the fire can be instantly turned off and is much safer to manage.
---
Propane Gear And Camping Fire Restrictions
We have reviewed the best propane camping gear for lighting, cooking, heating and more … this is the type of gear you will need when camp fire restrictions are activated.
---
Camping Recipes During Camping Fire Restrictions
When you are planning your camp meals and there is a possibility of Stage 1 or Stage 2 fire restrictions limiting you to propane gas-fueled devices … you will want to cook some really yummy camp stove recipes!
Just a few of our favorite recipes that are easily made on a propane stove:
Bacon Avocado Breakfast Wraps
Peanut Butter Chocolate Chip Camp Stove Pancakes
Campfire Stew Dutch Oven Camping Recipe
Shrimp Po Boys
Blackened Trout With Cajun Cream Sauce
Campfire White Chili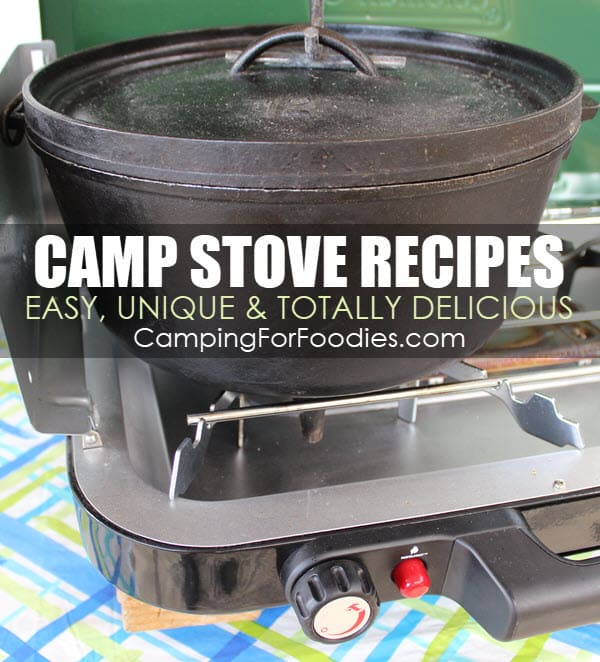 ---
Camp Oven Cooking Without Fire
If you want to make Dutch oven camping recipes that need heat from below, a propane camp stove will be sufficient.
But, if you want to make meals that are baked or broiled, you'll need to use a Camp Chef Dutch Oven Dome along with your propane camp stove.
The heat diffuser plate sits on top of your camp stove and under your oven so the flames from your propane stove are evenly distributed under the entire oven (kind of like how you evenly space coals under the oven to avoid hot or cold spots.)
The dome traps the heat from escaping and creates a type of convection oven (when you can't place campfire coals or charcoal briquettes on top of your oven) to evenly bake and brown the top of your food.
---
What To Eat When Camping Without Fire
If you are in a location with portable gas stoves banned, you will need to prepare no cook camping meals.
You'll be amazed how creative you can get with your menu when you have to eliminate all cooking!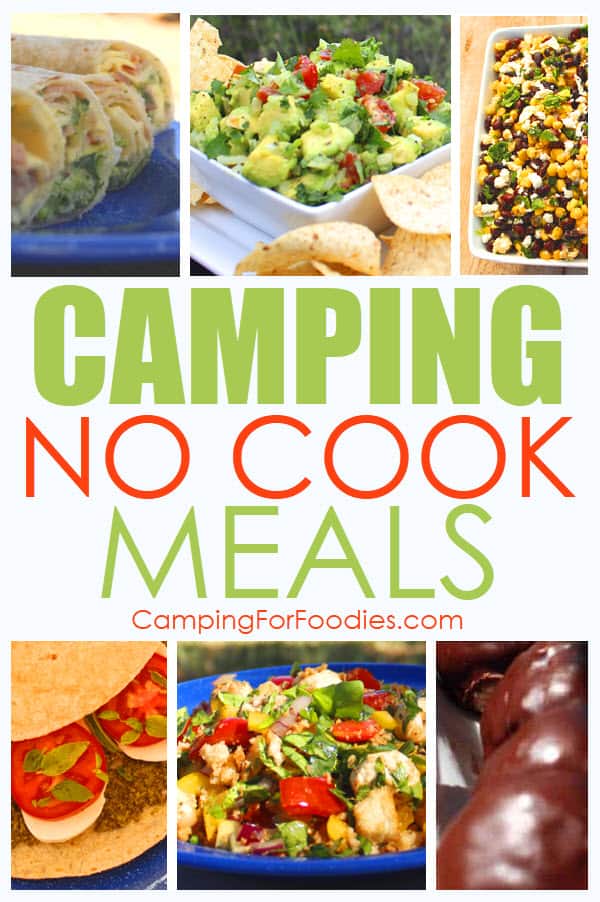 ---
How To Have A Fire (Legally) When They Are Not Allowed
One of the best things about camp trips is enjoying campfire games and activities.
When fire bans prevent you from using real wood, a propane camp fire is a great alternative.
This Outdoor Portable Propane Gas Fire Pit is designed for travel … it is lightweight and sets up in minutes with no special tools.
It comes with an attached 10-ft hose that you simply connect to a standard 20-lb propane tank.
Some people actually prefer camping gas fires because they don't require wood hauling or ash cleanup.
Outland Firebowl Outdoor Portable Propane Gas Fire Pit, 19-Inch Diameter 58,000 BTU
---
Know The Boundaries Of Public Lands
It is not always easy to determine where a fire restriction starts and stops. We often camp in two National Forests that share a border. We often find that the Apache-Sitgreaves National Forest activates restrictions while at the same time the Coconino National Forest does not so we need to make sure we are camped on the Coconino side of the boundary line.
---
Benchmark Recreation Atlases
One of my favorite resources for information about areas approved for dispersed camping is my Benchmark Road & Recreation Atlas.
It contains maps of public lands including backcountry roads, trailheads, campgrounds, RV parks, golf, boating and points of interest.
It is especially helpful in times of camping fire restrictions because each National Forest has its own jurisdiction so you need to know the location of the boundaries … especially if you are camping near the border of two different forests.
Arizona Road & Recreation Atlas (Benchmark Recreation Atlases)
---
Camp Trip Planning For Fire Restrictions
Make sure you research your trip in advance so you know if you will be dealing with restrictions.
If restrictions are already in place or they are likely to be activated during your trip, you can save yourself a lot of time and effort by not packing gear you can't even use. This also helps with camping organization so your campsite is as clean and clutter-free on the last day of your trip as it was on the first day!
Use a copy of my FREE printable camping trip planner template to plan and organize your next camping trip.
---
Public Agency Resources For Camping Fire Restrictions
Fire Restriction Stages Explained by USDS United States Department of Agriculture Forest Service, Coconino National Forest does a great job explaining the differences in Stage Restrictions.
---
INCIWEB For Real-Time Information
Meet my friend, INCIWEB!
This Incident Information System is fantastic for camping because it is the national incident information system for wildfires and all-hazard incidents.
There is information on:
Incidents
Announcements
Closures
News
Photographs
Maps
As their fact sheet says:
"InciWeb is a real-time searchable website that has become a "go-to" source for public and media seeking the most current official information about emergency response to incidents such as:
Wildfires, hurricanes, tornados, floods, earthquakes, and other natural disasters
Oil spills and other hazmat and human-caused accidents
Avian flu and other public health crises
as well as planned incidents affecting the public, such as:
prescribed fires
burned area rehabilitation
The site currently offers automatic Twitter and GoogleEarth feeds, as well as RSS feeds for immediate notification of new incident information."
You can download the InciWeb fact sheet here.
---
Fire Restriction Chart
This fire restriction chart by the National Interagency Fire Center is useful quick-glance information.
Here's a link to the National Interagency Fire Center Fire Restrictions Chart.
---
Camping In Remote Areas
If you are dealing with camping fire restrictions, it is probably because you are camping in a remote area.
Our awesome list of tips will help you to be fully prepared for boondocking!
---
This is a really informative video from our friends at the U.S. Forest Service.
---
Once the fire restrictions are lifted, you need to know how to start a campfire easily, safely and efficiently!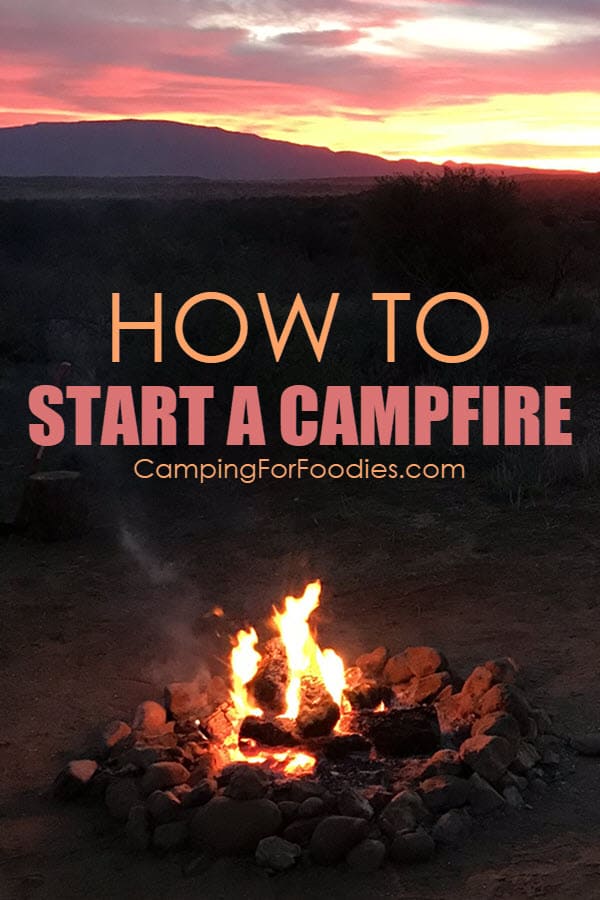 ---
Awesome Ideas For Yummy Camp Food
Want to try some new recipes … we've got them.
If you're looking for awesome ideas for yummy camping food, you're in the right place!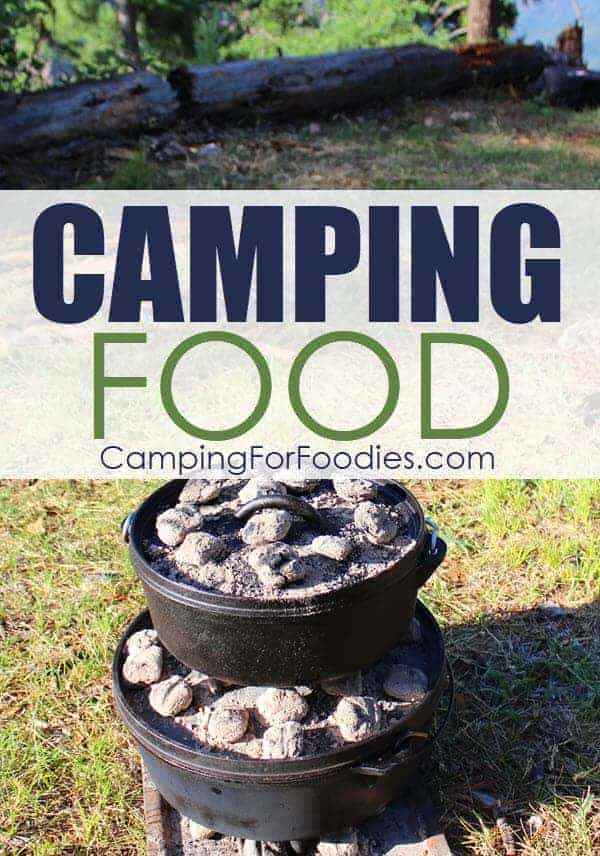 Here's our entire camping recipes list.
Get FREE camping tips and recipes emailed to you!
Our Camping Products Make Great Gifts!
Flexible Cutting Mat
Cutting Mat Set
Stainless Steel Cocktail Shaker Set
Hammock With Attached Accessory Bag