Tent Camping Terminology And RV Terms You Really Need To Know
Tent Camping Terminology And RV Terms You Really Need To Know
By Pete | My Husband's Corner
Occasionally around campsites, acronyms and code words can be used and easily misinterpreted by the camping savvy and non-savvy alike. Recently while visiting some friends at a no-frills campground, they informed me of the scheduled "honey wagon" truck that was overdue. I was a little hungry … so I got excited … I instinctively reached into my pocket for some cash … anticipating the arrival of a gourmet bakery food truck. I was soon surprised by the sight and smell of a large tank truck rounding the corner sporting a cartoon image that resembled a giant, smiling Baby Ruth candy bar. 😲 The driver proceeded to hook up, then pump out the RV's black and grey tanks … with all of the charm of a 400 pound ballerina!  I was glad to be upwind of this whole process! 😷 I mentally updated my "glossary of camping terms" as they drove off. This event inspired me to compile a short list of Tent Camping Terminology And RV Terms You Really Need To Know! Psst we're compensated…see our disclosures.
---
4-Season Tent
Ultralight 4 Seasons Camping Tent
4-Season Tent: Camping tent designed for all seasonal conditions including harsh winter weather. You will typically find a 4-Season Tent that sleeps 2 people. These tents are commonly used by extreme weather backpacking campers and hikers. Check out our blog post Staying Warm Camping In A Tent for tips on tent camping in cold weather. ❄
&
---
A/C
Low Profile Rooftop Air Conditioner
A/C: Air Conditioner in an RV. They are wonderful to have when you are RV camping in hot weather. Some RVs have vertical clearance challenges so they opt for a Low Profile Rooftop Air Conditioner. Most A/C units require a lot of power so you will need to be hooked up to shore power or use a big enough generator to run your RV's A/C unit. Check out our Best Quiet Generators For Camping blog post that includes a calculator to determine what size generator fits your particular needs.
&
---
AC
110v AC/12V DC Portable Mini Fridge Electric Cooler And Warmer
AC: Alternating current is the power provided at typical 110 volt electric wall sockets. You can run lots of cool camping gear if you have 110v power like this 110v AC/12V DC Portable Mini Fridge Electric Cooler And Warmer which can actually run on either AC or DC power (like a car cigarette lighter).
&
---
Acclimate
Altitude Rx OxyBoost Complex: Altitude Sickness Relief
Acclimate: Process of the body adapting to a new climate or conditions, particularly high altitudes. When you head for the mountains for summer camping, make sure you allow your body to adjust to the thinner air especially when walking, hiking or doing other physical activities. Some people take supplements like Altitude Rx OxyBoost Complex: Altitude Sickness Relief to help them adjust to high altitude conditions.
&
---
Arctic Package
Arctic Package: Optional RV equipment added to facilitate RVing in cold weather. Options like extra insulation, double-paned windows and holding tank heating pads can make winter RV camping trips enjoyable. Check out our Winter RV Camping Tips post for tips to keep RV camping all year … and loving it!
&
---
ATV (All Terrain Vehicle): Typlical ATVs consist of quads, three-wheelers, four-wheelers or quadricycles and are vehicles designed to explore off-road locations. Many RVers use ATVs to drive in remote camping locations. Some tent campers use ATVs like this Coolster 3150DX-2 150cc Adult ATV as transportation to set up camp in locations too rough to reach with a normal vehicle. This is one of those camping terms kids love to hear!
&
---
Back-In Site: A campsite that requires you to "put it in reverse" and back your RV into your spot. This may take some practice but every RV driver has to start somewhere. 😂 LOL There are super cool backup cameras like this Wireless High-Speed RV Observation System that help navigate safely into a back-in campsite!
&
---
Backcountry: The wilderness area of a park that is not located near roads and populated tourist areas. The backcountry is remote, so if you are hiking or backpacking there, make sure you are prepared for it with food, water and medical gear for self-sustaining survival from the elements and wildlife you are bound to encounter in the backcountry. Bushcraft 101: A Field Guide To The Art Of Wilderness Survival is a super popular book that some call "The ultimate resource for experiencing the backcountry!"
&
---
Backfire
Backfire: A fire set along the inner edge of a fireline to consume the fuel in the path of a wildfire and/or change the direction of force of the fire's convection column. Unfortunately, wildfires are all-too-common in the southwestern part of the U.S. and backfires can close roads that lead to popular camping destinations. Our How To Camp When Camping Fire Restrictions Are Activated post will help you understand the resources available to stay informed about wildfire restrictions and closures.
&
---
Backup Monitor: Camera mounted on the rear end of an RV along with a corresponding screen inside the vehicle and viewable by the driver. These monitors, like this Digital Wireless Backup Camera System Kit, are especially helpful when backing in to campsites, parking lots and RV storage facilities.
&
---
Basement: This is one of those RVing terms that has a special place in our hearts because we love our camping gadgets! The basement is the storage area located below the floor and accessible from the outside. We use ours to store "outside dirty stuff" like our campfire equipment, brooms, popup trash can, hitch locks etc. These spaces can get messy and cluttered so we place smaller items inside a Split-Lid Clear Storage Box that fits the space.
&
---
Bear Lockers
Bear Lockers: Metal lockers provided at campsites to keep bears and other wildlife from eating people-food. You'll find these at many National Parks that have a large bear population. Check out our post for Safety Tips While Camping In Bear Country.
&
---
Bench Mark
Bench Mark: A natural or man-made permanent object with a known elevation that can be used as a reference point when navigating on day hikes or during longer backpacking trips.
&
---
Black Water
Black Water: Human waste and sewage that is contained in an RV's black water tank, like this Alpha Systems Holding Tank, until it can be disposed of using a dump station facility.
&
---
Burning Ban
Burning Ban: A declared ban on open air burning within a specified geographic area to prevent wildfires. You need to be prepared if you are tent or RV camping in an area affected by the ban. Check out our How To Camp When Camping Fire Restrictions Are Activated post for more information.
&
---
BLM (Bureau of Land Management): The agency within the U.S. Department of the Interior that administers over 200 million acres of public lands. There are many locations to tent and RV camp fee-free on BLM land. You can see where these locations are by using a map like the ones you find in this Benchmark Road And Recreation Atlas book.
&
---
Boondocking
Boondocking: RV camping in remote locations without hookups. The camping slang boondocking is also referred to as remote camping or dispersed camping. Never done it before? We have tips and a video in our Go Dispersed Camping post.
&
---
Bushwhacking: Hiking off-trail through brush where no cleared path exists. I LOVE bushwhacking but my wife HATES it. So, we compromise and flip a coin when it is time to decide where to hike. One of the reasons she dislikes bushwhacking so much is the potential for getting lost. She was much happier after I bought my hiking GPS so she knows where we are in relation to home base. She said she almost feels like Dorothy in The Wizard of Oz now! Click those heels baby … it's time to head back to camp!
&
---
Cairn: A small pile of stacked stones used as a trail marker. These are really helpful even if you are hiking on a designated trail … especially if it is overgrown. If the trail you are on is not well marked, you can "drop breadcrumbs" by using Biodegradable Flagging Tape.
&
---
Camper
Happy Campers Personalized Campsite Flag
Camper: This term can refer to a person who camps or an RV that is used for camping. This cute Happy Campers Personalized Campsite Flag refers to both!
&
---
Camp Host
Camp Host: The person who is working at the campground as the greeter and main point of contact for the facility. They are also called campground hosts … but, we call them little angels because they have to put up with rowdy people who are not good neighbors during quiet hours. LOL 🤣 But seriously, camp hosts are super nice people and usually unpaid volunteers. They are always knowledgeable about the area and are great resources when you need the inside scoop on local trails, fishing holes, wildlife activity and more.
&
---
Charcoal Chimney: Camp kitchen gear that allows you to light charcoal quickly and efficiently without using fluid. We only have to use one sheet of newspaper with our Rapid Fire Chimney Starter when lighting charcoal for our little Smokey Joe or Dutch oven.
&
---
Class A Motorhome
Class A Motorhome: Self-propelled (not towed) RV motor vehicle with the living accommodations as a principal part of the vehicle. Class A Motorhomes can be very expensive and to protect their investment, many owners store them inside large garages or cover them with something like this Class A Motor Home Cover when they are not being used on an RV road trip adventure.
&
---
Class B Motorhome: RVs built within the dimensions of a van except for the roof which is raised to provide additional headroom. These are also called camping van conversions and look similar to the one on the cover of this MotorHome Magazine.
&
---
Class C Motorhome: RVs built on a cutaway van chassis with a full-size bed in the cabover section. They have a galley and bathroom facilities inside the coach. Another name for a C Class Motorhome is "mini-motorhome" or "mini." This Always at Home Wherever We Roam Personalized Class C Motorhome Camp Flag is a great gift idea for people who own a Class C!
&
---
Closure
Closure: Legal restrictions placed on a given geographic area due to the potential for wildfires. Activities that may be restricted include things like smoking, operating open-flame or spark producing equipment, camping or even entry into specific locations. Check out our How To Camp When Camping Fire Restrictions Are Activated post for more helpful tips.
&
---
Coach
Coach: Another name for a motorhome.
&
---
Cockpit: The front of a motorized (drivable, not towable) RV where the driver (pilot) and passenger (co-pilot navigator) sit. When you are sitting in the cockpit of an RV with a huge window, you have the best seat in the house … especially when you are pulling up to one of our gorgeous National Parks! Once parked in their camping spot, most RV owners use a Windshield Cover for sun protection and added privacy.
&
---
Daypack: Small backpack that holds enough gear for a day hike. I personally like the kind of packs that have water bladders too like this CamelBak Hydration Pack.
&
---
Dead And Down Wood
Dead And Down Wood: Dead trees that are laying on the ground. In certain public land areas you can pay for a personal use permit allowing you to cut and remove dead and down trees for the purpose of personal-use firewood. Each jurisdiction has its own rules so check their website for details. We get our firewood permits from the Coconino National Forest every year. Don't get these camping terms phrases wrong because there are big fines for cutting living trees or dead wood that is still standing as they are often a habitat for wildlife! Also, be aware that some trees (like oak trees) might appear dead when actually they are only seasonally dormant.
&
---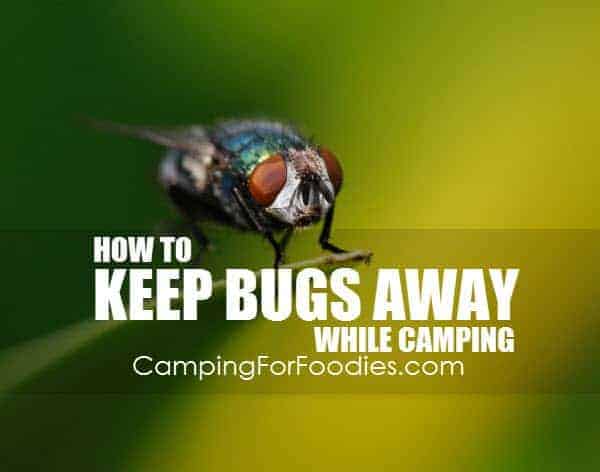 DEET (diethyl-meta-toluamide): The active ingredient in most insect repellents. DEET is highly effective and some people believe it is safe while others disagree. There are many options to avoid bugs while camping, check out our How To Keep Bugs Away While Camping post for tons of methods to enjoy bug-free camping!
&
---
Dry Camping: RV camping without hook-ups. It is what you do when you are boondocking or just parked overnight in a parking lot like a Wal-Mart or truck stop. Free dry camping is allowed in most Wal-Mart parking lots and it is so popular for people traveling cross-country in RVs … there is a Walmart Locator: Directory Of Stores In The U.S. book to help travelers find the stores.
&
---
Dump Station: Facility where RV black and grey water holding tanks are emptied. You typically find them in campgrounds, RV parks and gas stations. RV campers who do a lot of traveling to different locations find using an RV GPS Navigator is super helpful because it includes a directory to RV parks and services as well as providing road warnings and custom routing based on the size and weight specifications of your RV. This GPS also has a smartphone link app to access live traffic and basic weather.
&
---
Dutch Oven
Dutch Oven: Heavy cooking pot with tight-fitting lid typically made from seasoned cast iron. It is one of my personal favorites when it comes to my camp kitchen gear! If you need meal ideas, check out our Dutch Oven Recipes For Camping post.
&
---
External Frame Pack
ALPS OutdoorZ Commander + Pack Bag
External Frame Pack: A backpack with an external rigid frame. These packs are popular with long-haul campers and backpacking hikers who need to carry heavy loads. Because the frame is exposed, as you can see on this ALPS OutdoorZ Commander + Pack Bag, there are lots of points available for attaching bulky gear like bear canisters, large sleeping bags and tents.
&
---
FHU
FHU (Full Hook Up): A campsite location that has water, electric and sewer available for an RV to directly connect to while parked.
&
---
Fifth-Wheel Trailers
Fifth-Wheel Trailers: Largest type of towable RV manufactured. For towing, it requires a special Fifth Wheel Hitch that is mounted in the bed of a pickup truck. At the camping destination, it is common to see the front of these RVs using a 5thWheel Stabilizer.
&
Fifth Wheel Hitch
5th Wheel Stabilizer
&
---
Full-Timers/Full-Timing
The New American Dream: Finding Lifestyle Freedom On The Road
Full-Timers or Full-Timing: People who live in their RV full time. Full-timing is becoming a popular lifestyle choice. The author of the book The New American Dream: Finding Lifestyle Freedom On The Road interviewed more than 25 long-term traveling RVers from different generations including Generation Z-ers, Millennials, Generation X-ers and Baby Boomers. Their adventurous stories are chronicled providing real perspectives and life experiences from people who took the plunge.
&
---
Glamping
Glamping: Glamorous + Camping = Glamping and it is all the rage!  It is also known as "glam camping" and big fancy resorts are creating glamping experiences for their visitors but it is also popular with real campers who want make their camping trips just a little prettier. Check out our Cute Glamping Accessories And DIY Glam Camping Ideas And Tips post for inspiration to add a little glam to your camping!
&
---
GORP
Absolute Beast Unsalted Mixed Nuts And Seeds Superfoods Megamix
GORP: Acronym for "good old raisins and peanuts" which is a high-energy snack commonly eaten by hikers and climbers. The mixture typically consists of granola, nuts and dried fruits. You can make your own blend or get a pre-made package of one like this Absolute Beast Unsalted Mixed Nuts And Seeds Superfoods Megamix from Gorilla Food Co.
&
---
Gray Water
Gray Water: The waste water from an RV's sinks and shower.
&
---
Guy Lines
Reflective Tent Guy Line Cord And Adjusters
Guy Lines: Cord used to secure the walls and rainfly of a tent. It is helpful if they are reflective making them easier to see and adjusted with an adjuster like this set, Reflective Tent Guy Line Cord And Adjusters.
&
---
Holding Tanks
Holding Tanks: The three tanks on an RV that separately hold the fresh, gray and black water.
&
---
Honey Wagon
Honey Wagon: A truck providing a mobile service for emptying the waste holding tanks on an RV without leaving the campsite location where it is parked. There are also Portable Waste Transporters that allow you to empty your tanks yourself. They have wheels so you can roll the tank to the dump station without having to move your RV. These are especially handy when you are camping in a campground that has one community dump station rather than full hookups at each campsite. Some camping terms funny stories are too good not to share so we are hoping you never mistake a honey wagon truck for a gourmet bakery food truck. You are welcome! 😉
&
Portable Waste Transport
25 Gallon Capacity
Accessory Storage Compartment
&
---
Hyperthermia: The condition that occurs when your body produces more heat than it can lose. Methods to prevent hyperthermia include avoiding contact with hot heavy metals, drinking alcohol and use of medications that increase hyperthermia risk. Staying hydrated by drinking water and using a Cooling Towel when camping and hiking in extreme heat will help to keep your body temperature from overheating too.
&
---
Hypothermia
Hypothermia: The condition that occurs when your body loses more heat than it can produce. Wearing the proper clothing is one of the best strategies to avoid hypothermia. We have great tips in our Winter Camping Clothes Keep You Toasty blog post to help you keep your body temperature in a safe zone no matter what season you are camping in … and, just a reminder, under the right (or wrong) conditions, hypothermia can happen in any season of the year.
&
---
Kindling
Kindling: Small, thin, dry, dead wood that is used to start a fire. The kindling can be lit with something as primitive as a Magnesium Alloy Fire Starter, a bit more advanced Match Kit With Waterproof Case or with a he-man-fire-starter-stick (my personal favorite 😉) like this Garden Torch that is powered by a 1-pound propane cylinder commonly used with camp stoves.
&
Magnesium Alloy Fire Starter
Match Kit With Waterproof Case
Garden Torch
&
---
Leave No Trace
Leave No Trace: A camping concept to preserve the natural area users visit by those individuals removing their evidence of being there … including packing out their trash. This is a message you will find on all sorts of gear including bumper stickers.
&
---
Lid Lifter
Lid Lifter: A handle usually made from cast iron and designed to lift the hot lid from a Dutch oven. A Lid Lifter can also be used to lift the Dutch oven by its handle which is useful when the oven is sitting on a campfire grate or hanging from a tripod.
&
Dutch Oven Lid Lifter
Pick Up Hot Lid Without Gloves
&
---
Monsoon
Monsoon: Localized severe thunderstorms that occur seasonally in the Southwestern U.S. often resulting in flash floods. These storms create very dangerous conditions where there is no escape path like in slot canyons. It is important to be prepared and aware of monsoon conditions. Using a NOAA AM/FM Weather Alert Radio will help you avoid unwanted surprises and some models even have the ability to charge your phone.
&
NOAA AM/FM Weather Alert Radio
Hand Crank Smartphone Charger
---
NPS
The National Parks: America's Best Idea
NPS (National Park Service): The federal agency responsible for managing U.S. National Parks and National Monuments through preservation and conservation efforts. In their book, The National Parks: America's Best Idea, Dayton Duncan and Ken Burns explore the history of the evolution of America's National Park system.
&
---
Park Ranger/Forest Ranger
Park Ranger/Forest Ranger: Person employed to protect and preserve parks such as national, state or local parks and forests.
&
---
Popup/Pop-Up
Popup/Pop-Up: A folding camping trailer. Popups are often the first purchase a family makes when exiting the world of tent camping. They are less work to set up than a tent and have a few built-in creature comforts. Because they are lightweight and have a low profile, they can be easily towed behind most passenger cars and SUVs. They are also popular because they are easily stored when not in use. Just fold it up and cover it … boom, you're done!
&
---
Potable Water
Potable Water: Water suitable for drinking without prior treatment.
&
---
Primitive Campsite
Primitive Campsite: A campsite with very simple amenities that might include things like basic shelters, pit toilets or fire pits.
&
---
Pull Through
Pull Through: A campsite that can be accessed by driving through without the need to back up the RV to enter or leave the site.
&
---
Purifier
Purifier: A drinking water system that removes contaminates and eliminates viruses with a combination of specialized filters. Many camping hikers use a Personal Water Filter. For larger groups or families, a High-Capacity Water Filter Kit is a better option.
&
Personal Water Filter
High-Capacity Water Filter Kit
&
---
Rain Fly
Rain Fly: A tent covering designed to keep a tent dry and windproof.
&
---
Rig
Rig: Another name for an RV.
&
---
RV
RV: Recreational Vehicle.
&
---
Seam-Sealer
Seam-Sealer: Special glue used to waterproof the stitching on tents, canopies and other gear. Seam Grip+WP Sealant & Adhesive is available as a brush-on and Gear Aid Tenacious Tape rolls on just like duct tape but without the sticky residue.
&
Seam Grip+WP Sealant & Adhesive
Gear Aid Tenacious Tape
&
---
Self Contained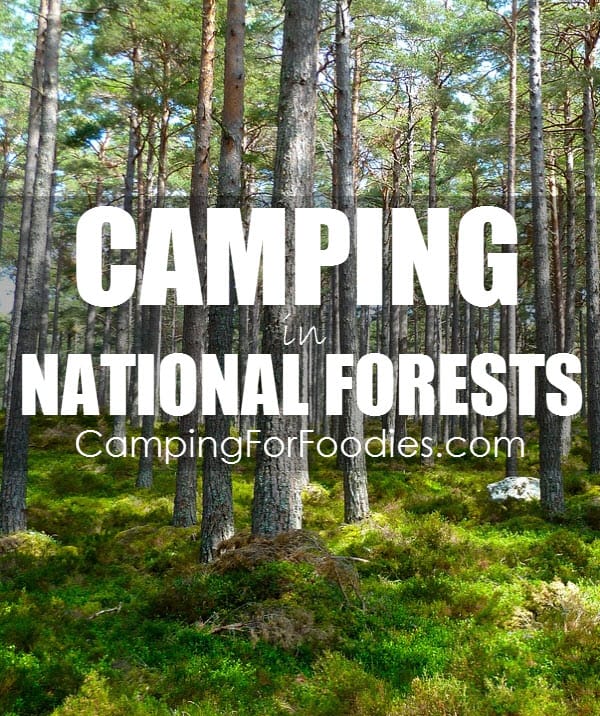 Self Contained: An RV that has the capability of supplying its own power, water and drain needs without external hookups. Your RV must be self-contained if you plan on Camping In National Forests. Our blog post has tips and Rules For Camping In National Forests too!
&
---
Shore Cord
Shore Cord: The external electrical cord on your RV that connects to the RV site electrical box (also known as shore power) at a campsite. You can find shore power at some RV parks, some campgrounds or even residential homes that are wired with RV receptacles. Many portable generators can supply power to an RV through its shore cord. Depending on your RV's plug style, you may need an adapter to connect to the shore power receptacle or portable generator.
---
If you have a 50 amp RV and the available power is not a 50 amp receptacle, here are a few adapter options…
Adapter For 50 AMP RV To 30 AMP Shore Power Service
Adapter For 50 AMP RV To 110 Volt Shore Power Service
Adapter For 50 AMP RV To Typical 30 AMP Portable Generator
&
Adapter For 50 AMP RV To 30 AMP Shore Power Service
Adapter For 50 AMP RV To 110 Volt Shore Power Service
Adapter For 50 AMP RV To Typical 30 AMP Portable Generator
&
---
If you have a 30 amp RV and the available power is not a 30 amp receptacle, here are a few adapter options…
Adapter For 30 AMP RV To 50 AMP Shore Power Service
Adapter For 30 AMP RV To 110 Volt Shore Power Service
Adapter For 30 AMP RV To Typical 30 AMP Portable Generator
&
Adapter For 30 AMP RV To 50 AMP Shore Power Service
Adapter For 30 AMP RV To 110 Volt Shore Power Service
Adapter For 30 AMP RV To Typical 30 AMP Portable Generator
&
---
Shore Power
Shore Power: The permanent electric source at an RV park or campground that is available for an RV to connect with for power. The boxes typically offer both 30 amp and 50 amp service.
&
---
Slide-Out
Slide-Out: An area within an RV that is extended to expand the internal living space.
&
---
Smores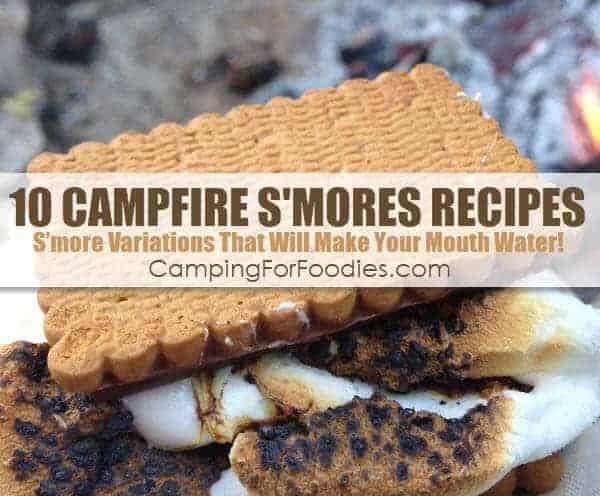 Smores: A classic camping dessert made with campfire roasted marshmallows, chocolate bars and graham crackers. But why stop there, we have an awesome post Campfire Smores Recipes: 10 Mouth-Watering Smore Variations that will give you inspiration to get creative with this yummy dessert! This is one of those camping terms kids can't wait to hear!
&
---
Switchback
Switchback: A trail on a steep mountain that zig-zags in order to gradually ascend or descend a hiking trail.
&
---
Tarp
Tarp: Waterproof fabric/plastic material used as a barrier to protect camping gear and people from weather like rain and sun. If there is rain in the forecast, it is also a good idea to throw a tarp over your firewood to keep it dry.
&
---
Tip-Out
Tip-Out: The section of an older RV that is "tipped-out" for additional living space.
&
---
Toad
Toad: We love this camping slang term referring to a vehicle that is towed behind an RV, also called a towcar, for transportation after the RV is parked in the camp spot.
&
---
Topographic (TOPO) Map
Topographic (TOPO) Map: A map with contour lines that indicates the shape and features of the land. These are especially helpful when used with a Garmin TOPO U.S. 100K GPS while hiking and when used with a Large Scale Road Atlas while driving.
&
Garmin TOPO U.S. 100K GPS
Rand McNally Large Scale Road Atlas
&
---
Toy-Hauler
Toy Hauler Trailer Adjustable Tailgate Screen
Toy-Hauler: An RV with interior cargo space for motorcycles, bikes and other "toys". They can be found in fifth wheels, travel trailers or motorhomes. After the RV is parked and the toys are unloaded, many people don't close the ramp … they just leave it down and enclose the space with a Toy Hauler Trailer Adjustable Tailgate Screen creating additional living space.
&
---
Travel Trailer
Travel Trailer: An RV, similar to the one pictured on the cover of this Trailer Life Magazine, towed behind a truck, car or sport-utility vehicle, depending on the size of the trailer. Travel trailers are also called conventional trailers.
&
---
Triple Towing
Triple Towing: The act of towing three vehicles that are attached together. You will most commonly see this when a tow vehicle is pulling a fifth wheel with a boat behind it.
&
---
Tripod
Campfire Cooking Dutch Oven Tripod
Tripod: A three-legged device usually made from heavy steel or forged iron that is used to elevate pots and Dutch ovens over the coals of an open campfire. When you use a Campfire Cooking Dutch Oven Tripod, you just hang the handle of the Dutch oven on the chain which can be raised and lowered to decrease and increase the cooking temperature.
&
---
USFS
USFS (United States Forest Service): The federal agency that administers America's National Forests and National Grasslands. It is part of the U.S. Department of Agriculture.
&
---
USFS Fire Lookout
USFS Fire Lookout: A person employed to look for wildfires from a fire lookout tower.
&
---
USGS
USGS (U.S. Geological Service): The federal agency that monitors the overall health of America's ecosystems. The organization publishes highly detailed topographical maps that are commonly used by camping hikers in the backcountry.
&
---
Vestibule
Vestibule: A covered area outside a tent usually created by an extended rain-fly.
&
---
Wally World
Walmart Locator: Directory Of Stores In The U.S.
Wally World: Some camping terms, funny as they may be, have different meanings in different circles. Movie fans picture the fictional theme park when they hear Wally World. In RVing terms, it is the slang camping term for Wal-Mart. Americans seem to have a love/hate relationship with the retail giant. Many RV campers appreciate the information found in the Walmart Locator: Directory Of Stores In The U.S. which includes the location of the store, whether it is a regular Walmart or Walmart Supercenter, the availability of gasoline and diesel fuel, distance from the Interstate highway if within ten miles, whether the store is open 24 hours, the store phone number, driving directions and overnight parking information.
&
---
Waterproof
Waterproof: Gear that is treated with a finish to prevent permeation by water.
&
---
Water-Repellent
Water-Repellent: Gear that is treated with a finish that is resistant to penetration by water.
&
---
Weekenders
Weekenders: People who use their RV on weekends and vacations. This is a no-judgement zone so if you need to pick up the RV Vacations book to help you do a little trip planning … by all means, do it! For some reason people think we are full timers (maybe because we have this blog that we love so much) but we are weekenders who just love going camping as often as we can! 😎
&
---
Yaw
Yaw: Fishtailing action of an RV that is being towed. External forces cause the trailer to "sway" into a lateral side-to-side motion.
---
Did We Miss Any Of Your Favorite Tent Camping Terminology Or RV Terms?
We all have our favorite camping terms! If we missed one of your favorites, please, let us know by commenting below! We'll keep adding to this list because we don't want anyone to be surprised when the "Honey Wagon" shows up! 😉
---
No time to look for recipes, create a menu and write a grocery list? No Problem! Get our 3-Day Dutch Oven Camp Menu Plan here!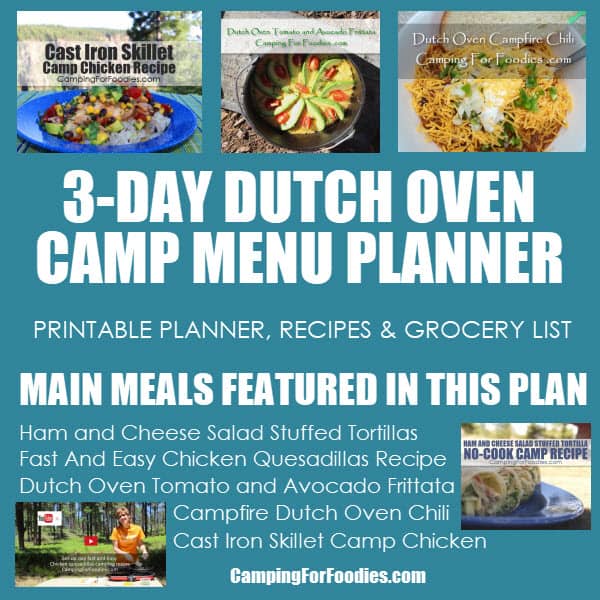 ---
Get More Dutch Oven Recipes For Camping!
Don't miss a thing…sign up for Camping For Foodies email updates!
Your purchase of our products will help support World Vision ® Building a better world for children.