44+ Ridiculously Tasty Camping Food Ideas
These 44+ ridiculously tasty camping food ideas are original Camping For Foodies recipes that will help you create unique camping menus for your next camping trip!
Psst we're compensated…see our disclosures.
44+ Ridiculously Tasty Camping Food Ideas
---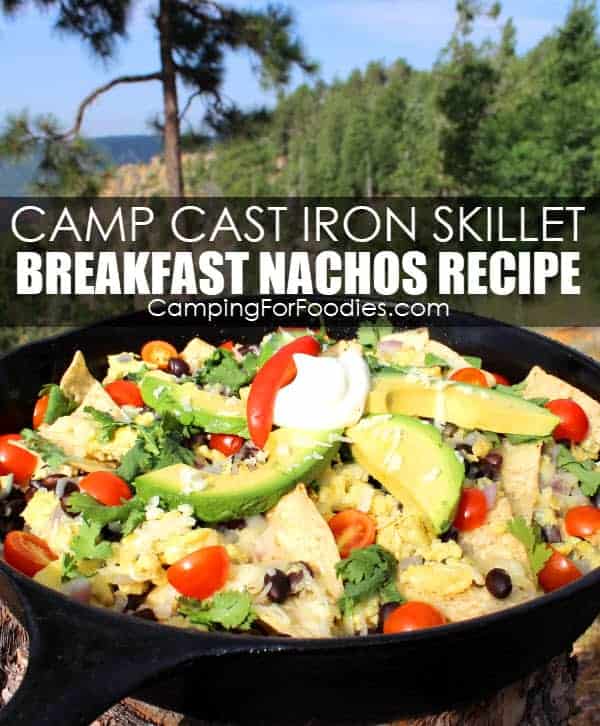 Some of the most fun camping food ideas include meals you might not necessarily make at home!
This Cast Iron Skillet Breakfast Nachos Camping Recipe is yummy, simple and filling.
Camping food that uses propane for cooking allows you to save money and the environment by refilling camping propane tanks instead of just throwing them away when they are empty.
---
We needed food ideas for a camping party to celebrate our "combination birthday celebration" because 5 of our family members share the same month for their birthdays!
I was shocked when ALL of the birthday guests agreed!
They wanted this Easy Dutch Oven Pineapple Upside Down Cake Camping Recipe as their birthday cake for the family campout!
When the party was over, the cake was gone and everyone was raving over this camping dessert … to the very last bite!
---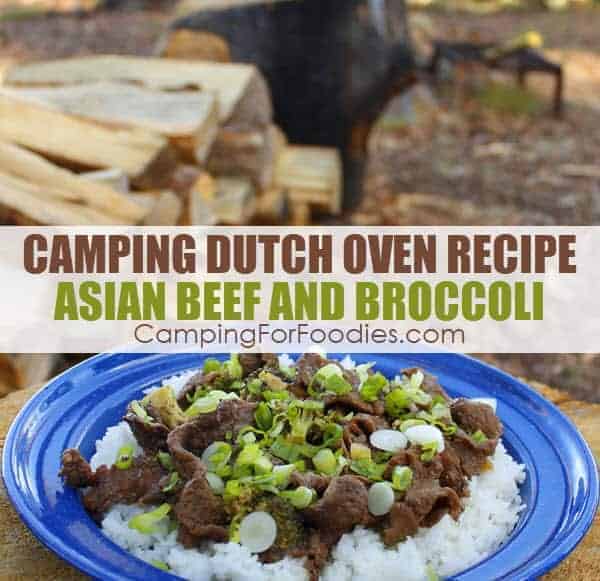 When you want to do your camping food prep work at home, this make ahead freezer meal is the perfect recipe to put on your camping dinner menu!
You'll see how easy, fast and totally yummy this Asian Beef And Broccoli Camping Dutch Oven Recipe is after you make it on your next camp trip!
P.S. These camping recipes are AMAZING but we have even more options for totally awesome camping food!
---
Do you ever find yourself looking for camping food ideas that are mobile?
When you just don't want to sit still to eat, opt for a walkable meal!
This Bacon Avocado Breakfast Wraps Camping Recipe is so simple and it is amazingly delicious!
It is one of our fun and fast camp stove recipes … but … it can also be made using an RV stove or over a campfire.
---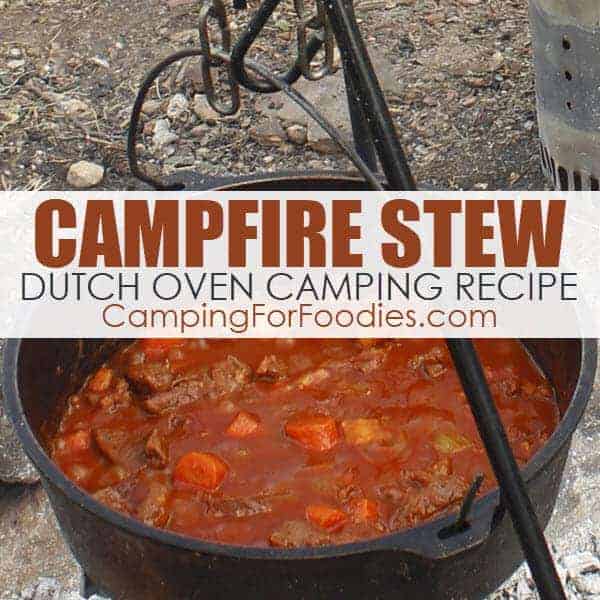 One pot camping meals are so popular because it is sooooo nice to have only one piece of cooking equipment to clean after a satisfying meal!
This Campfire Stew Dutch Oven Camping Recipe is hearty and includes the meat and veggies in a flavor-packed sauce!
---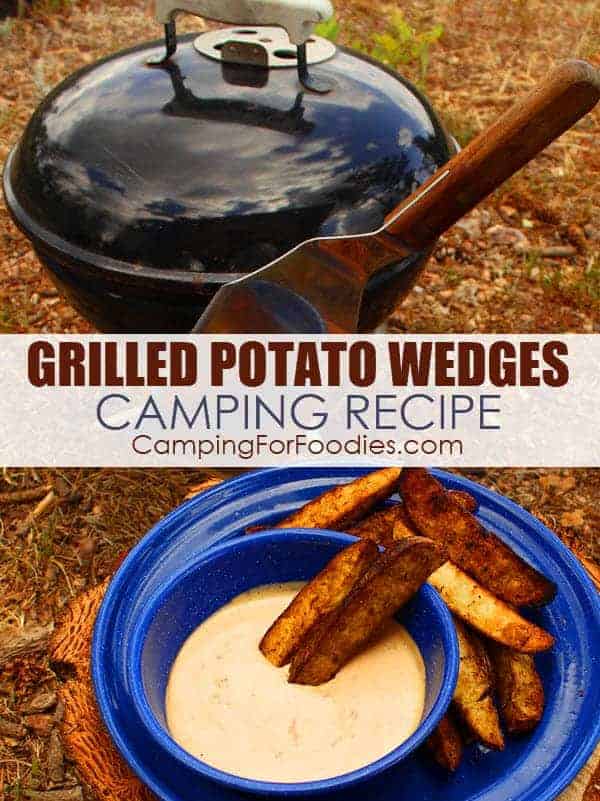 You won't ever have to serve boring potato chips with your burgers at the campsite again!
This Grilled Potato Wedges Camping Recipe has a VIDEO to show you just how easy these yummy grilled fries are to make in the great outdoors!
---
Looking for a really hearty breakfast that will keep you satisfied till dinner?
This Greek Pita Sandwiches Camping Breakfast Recipe is it!
It can be made with a camp stove, RV stove or over a campfire. And, it is a really simple recipe to scale for large camping crowds!
---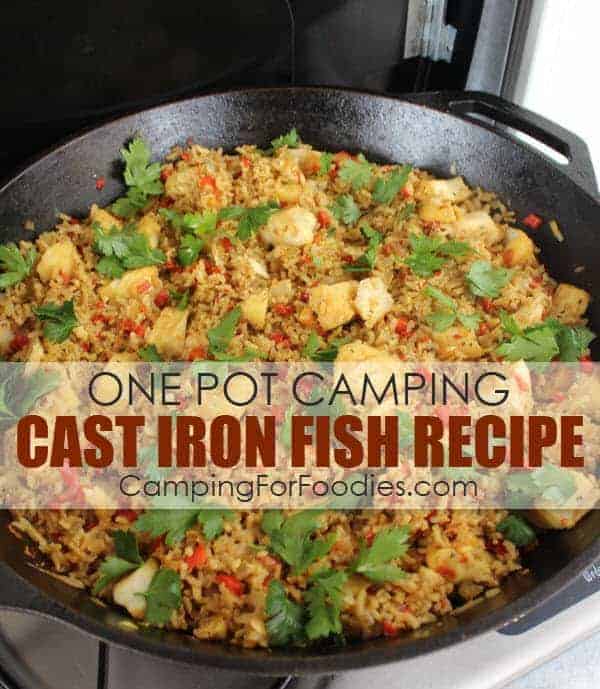 Use your favorite fish to make this camping food with Spanish flavor influences for dinner.
I like using a firm fish, but you can use any fish in this One Pot Cast Iron Fish Camping Recipe … even if you "caught" the fish at your local grocery store!
---
Some of my favorite camping food ideas start with a cast iron skillet or camp Dutch oven.
This Dutch Oven Tomato And Avocado Frittata is a fresh breakfast to start your camping day!
---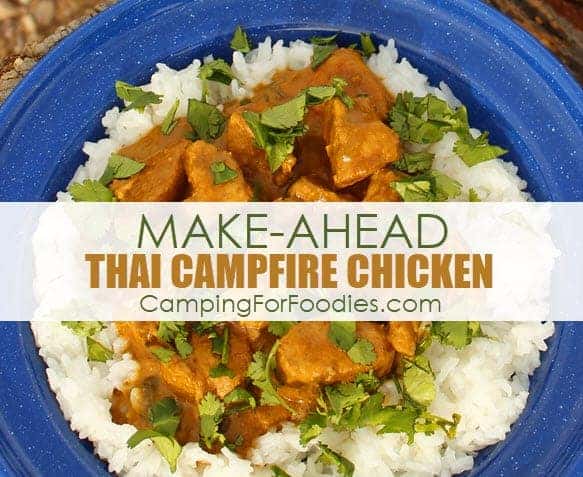 When I need camping food ideas that are make-ahead, I don't want to sacrifice flavor.
This Dutch Oven Thai Campfire Chicken Recipe is a totally easy camping dinner meal that you prep at home, freeze and then just cook at the campsite.
---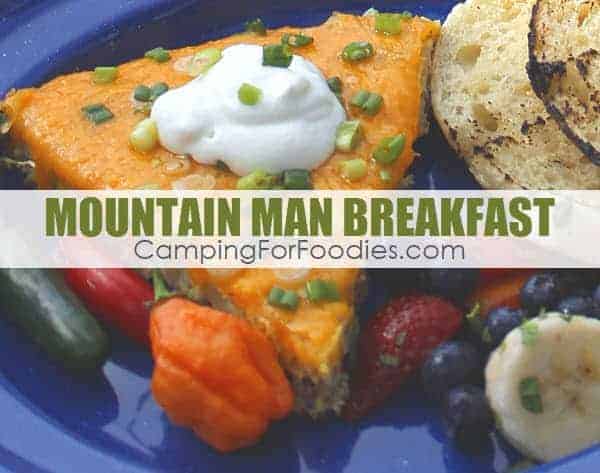 If there was ever a must have camping food that seems to appear on all camp menu plans, it is the hearty Mountain Man Breakfast Dutch Oven Camping Recipe and this one is extra special with a little bit of heat and southwestern flair.
---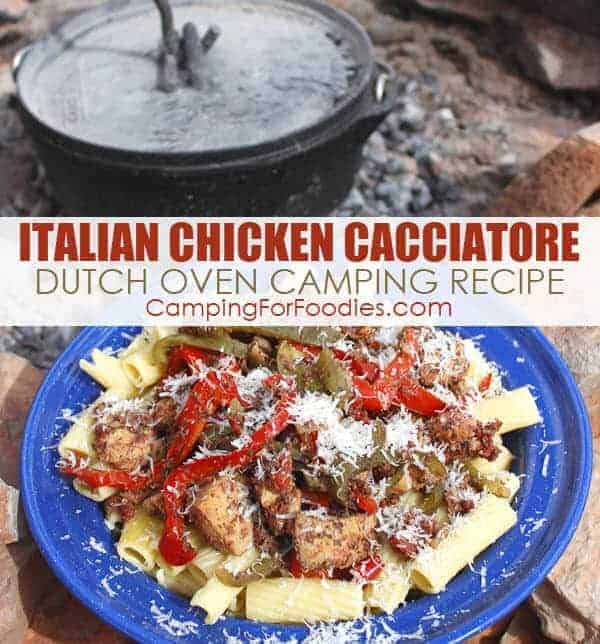 Our family loves the flavor profiles of Italian food!
This Italian Chicken Cacciatore Dutch Oven Camping Recipe is a super simple dinner to make at the campsite because it is one that you can prep at home and freeze.
Then you just need to dump and cook during your camping trip!
---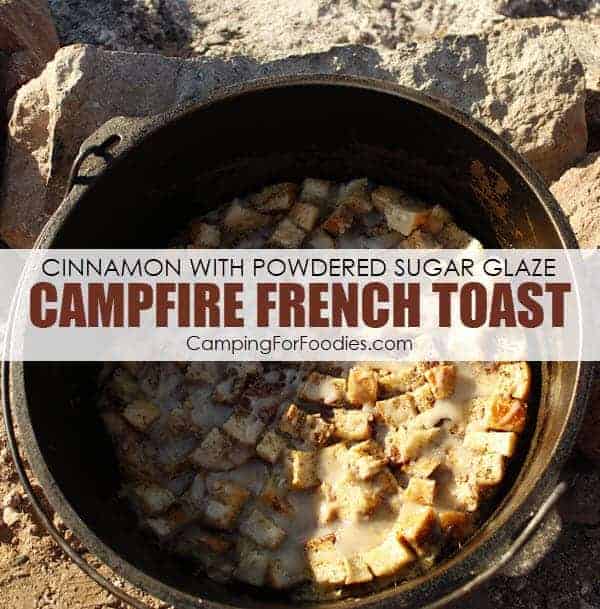 You can make individual servings of French toast or you can make this fantastic Camping Dutch Oven Campfire French Toast Recipe and serve your entire camping crowd in one sitting!
---
Did you ever have pizza for breakfast? This Dutch Oven Breakfast Pizza Camping Recipe is the perfect meal idea to combine one of America's favorite foods (pizza) and making it a truly morning favorite.
---
Let's be honest, you can't start cooking your camping food over your campfire until you get the fire started! And, for some campers … this can be a challenge LOL.
No need to fret!
Check out our Fire Starters Camping Enthusiasts Must Have post for tips!
&
---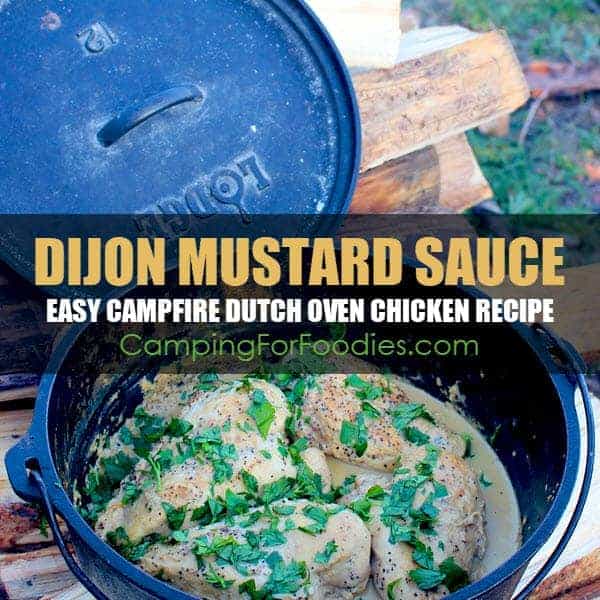 I love camping food ideas that use chicken as the protein because it is an affordable meat that can take on just about any flavor profile you give it.
This Easy Campfire Dutch Oven Dijon Mustard Sauce Chicken Recipe is one of our family favorites.
---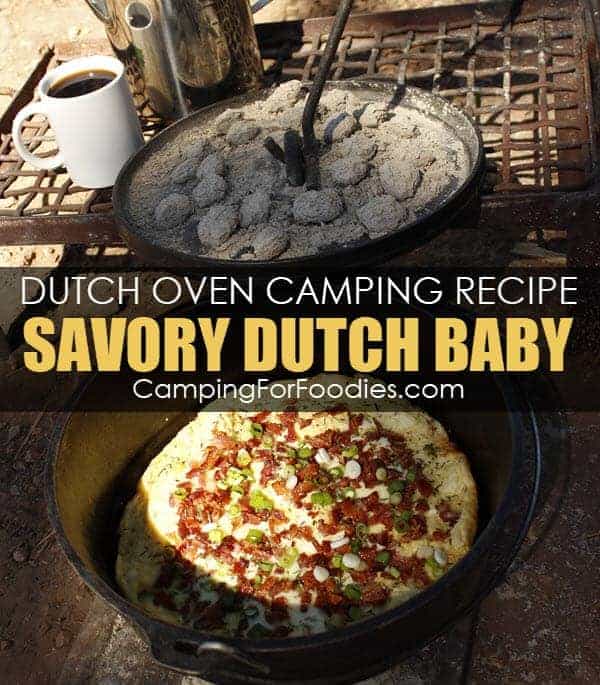 Oh my … what can you say about camping food ideas that combine bacon, cheese and green onions over a fluffy Dutch baby pancake for breakfast?
I'll tell you what I hear when I make this Savory Dutch Baby Dutch Oven Camping Recipe … "Can I have another slice, please?"
You slice and serve this delicious Dutch oven camping breakfast meal while it is warm and eat it like a piece of pizza!
No forks required!
---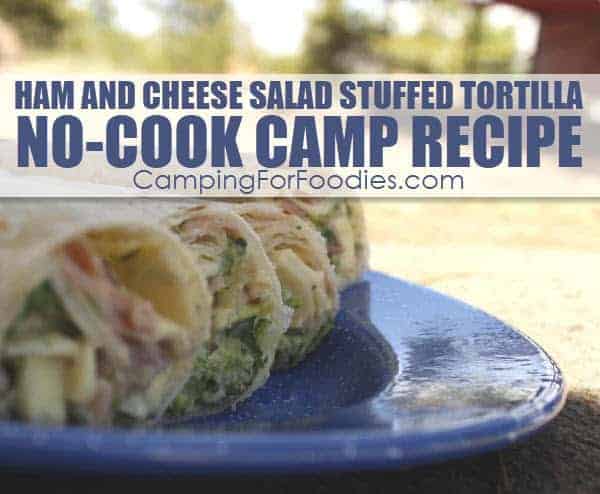 If you need camping food when no fires are allowed because hot and dry conditions forced the activation of fire restrictions, you need no-cook recipes like this Ham And Cheese Salad Stuffed Tortillas No Cook Camp Recipe.
---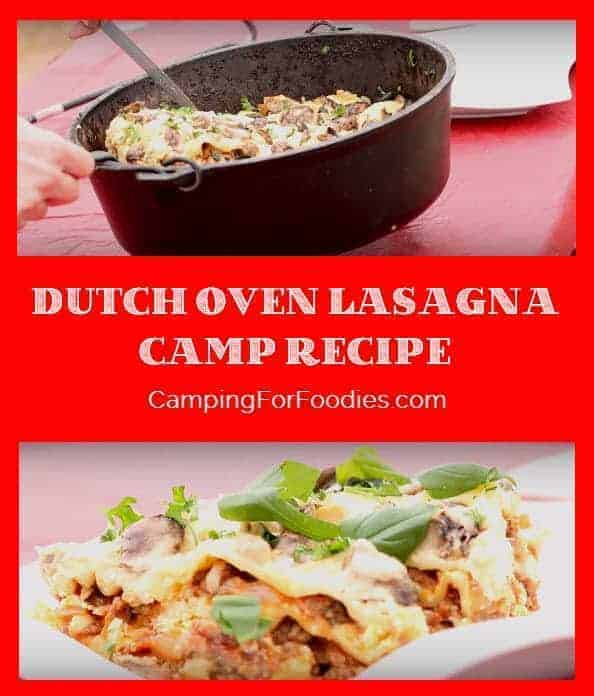 Some camping food ideas are just a little more complicated than others.
This Dutch Oven Lasagna Camping Recipe has all of the layers of a yummy traditional lasagna but is made easier by using oven-ready pasta that does not need to be pre-boiled.
This camp dinner requires a bit more effort than the average camp recipe but it is totally worth it!
---
There are so many camping food ideas you can cook in foil packets.
These Camping Foil Packets Grilled Spiced Potatoes Thanksgiving Side Dish are a savory and slightly sweet combination of white and sweet potatoes that make the perfect side dish to grilled meat (and it is not only for Thanksgiving dinner at the campsite LOL).
---
Who knew a camping breakfast food idea could taste sooooo good when one of the ingredients is a just add water pancake mix?
The secret to these delicious Peanut Butter Chocolate Chip Camping Pancakes is the totally easy sauce.
---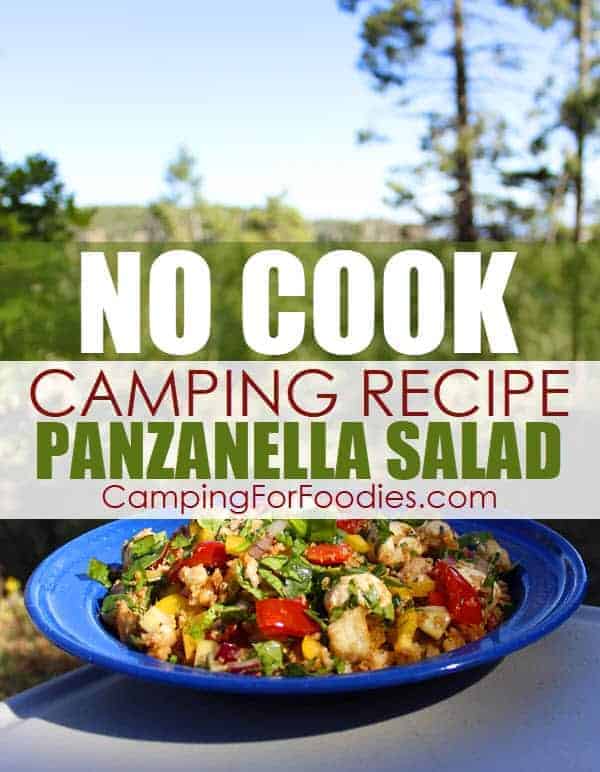 Don't you just love having a use for stale bread?
Ok, I'll admit, I'm not talking just about any type of bread … I'm talking about a nice loaf of Italian bread.
This Panzanella Salad No Cook Camping Recipe is one of the yummiest no cooking camping recipes you will ever eat!
It is packed with fresh veggies (shhhh, don't tell the kids it is healthy) and the creamy, fresh mozzarella balls along with the simple homemade dressing takes this camping food feast over-the-top!
---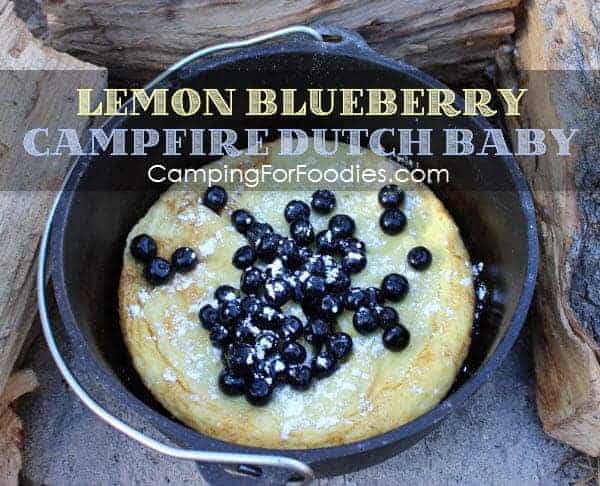 When fresh blueberries are in season, this Lemon Blueberry Topped Campfire Dutch Baby Recipe is one of those camping food ideas you CAN'T PASS UP … I'm serious!
This is a super easy Dutch oven camping recipe that can be served as a breakfast meal or as a dessert. It is slightly sweet from the fresh blueberries and light dusting of powdered sugar … those flavors are nicely offset with a bit of tang from the lemon.
---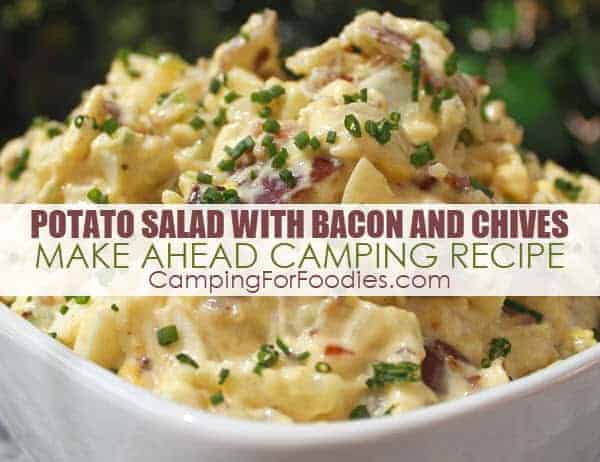 I absolutely love cooking at the campsite but there are times when make ahead camping meals work better with our activity schedule.
This Potato Salad With Bacon And Chives Make Ahead Camping Recipe tastes better after the flavors meld for a day or two so it is a perfect side dish to make at home.
But, it can just as easily be made at the campsite too.
No matter where you make it, this potato salad is A-M-A-Z-I-N-G!
---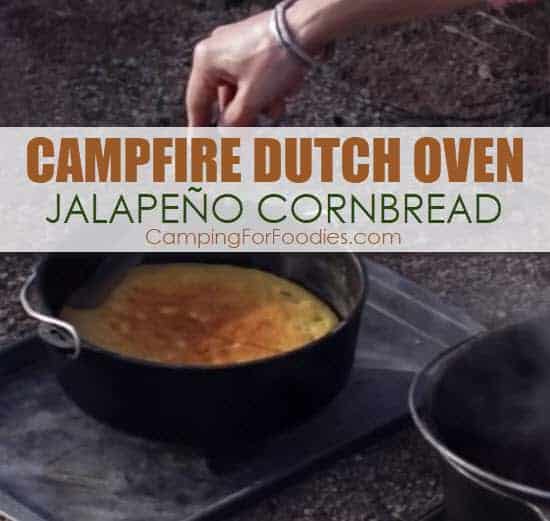 You'll be hearing, "Can I have another slice?" when you serve this Campfire Dutch Oven Jalapeño Cornbread Camping Recipe. It goes great with chili, BBQ chicken and ribs!
---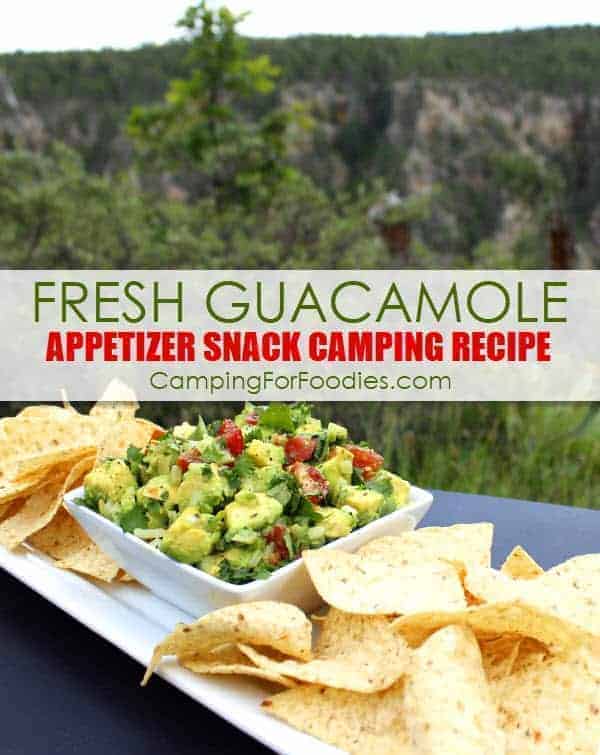 If you are looking for a super fast and totally yummy no cook camping food to serve as an appetizer to a Mexican flavored main dish, look no further!
This Fresh Guacamole Appetizer Snack Camping Recipe is ready in minutes and is so fresh an flavorful, you'll may not want to share it. LOL.
---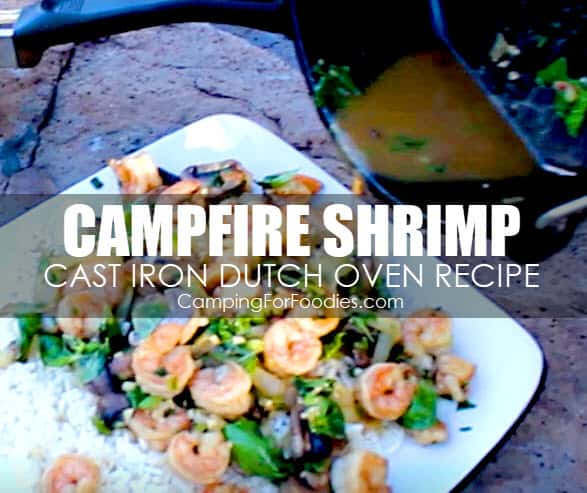 I think it is so fun cooking directly over a campfire and this Asian Inspired Cast Iron Dutch Oven Campfire Shrimp Recipe is so tasty, you'll think you were eating a meal served in a fancy restaurant!
---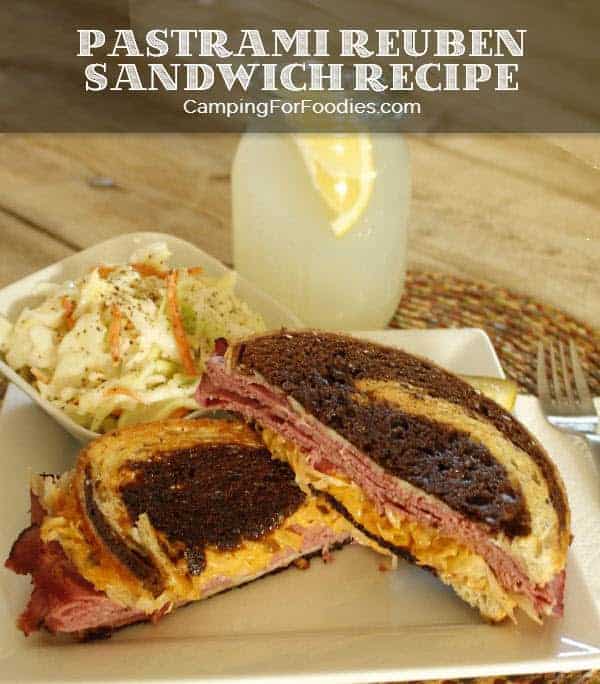 Simple sandwiches that are substantial enough to be served for dinner are a great camping food idea that saves time and money.
This Pastrami Reuben Sandwich Camp Recipe is full on flavor and short on effort!
---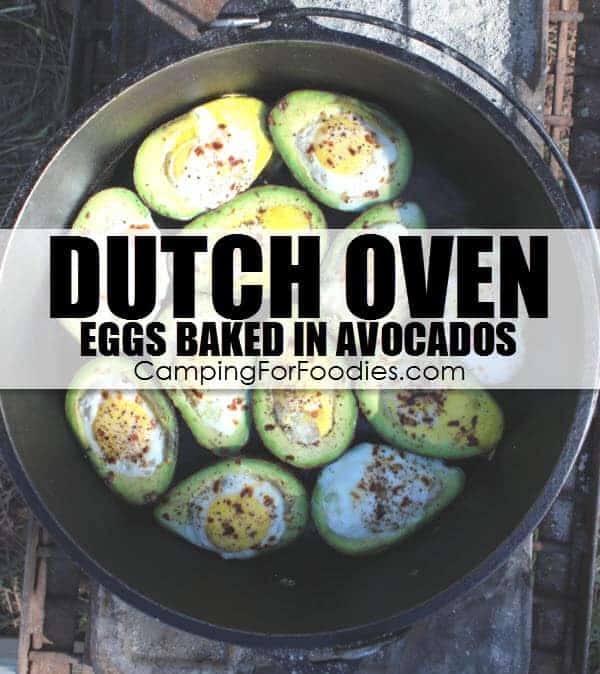 Dutch Oven Breakfast Eggs Baked In Avocados are some of the most fun camping food ideas that will appear on any camp picnic table!
---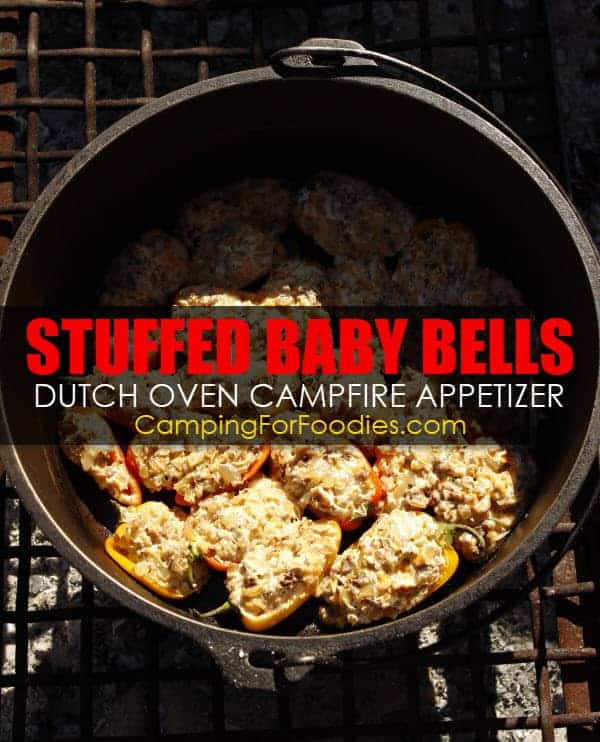 This Stuffed Baby Bells Dutch Oven Campfire Appetizer is a delicious beginning to any meal.
Serve it as part of your camp happy hour with a refreshing cocktail.
---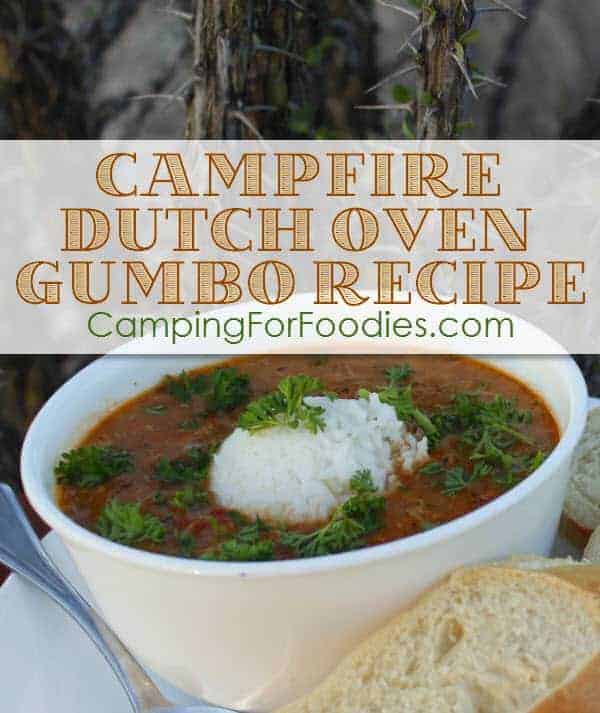 When it comes to comfort food camping food ideas, my family really enjoys recipes with a little bit of heat.
This Campfire Dutch Oven Gumbo Recipe is a warm and hearty camping dinner meal that hits the spot!
---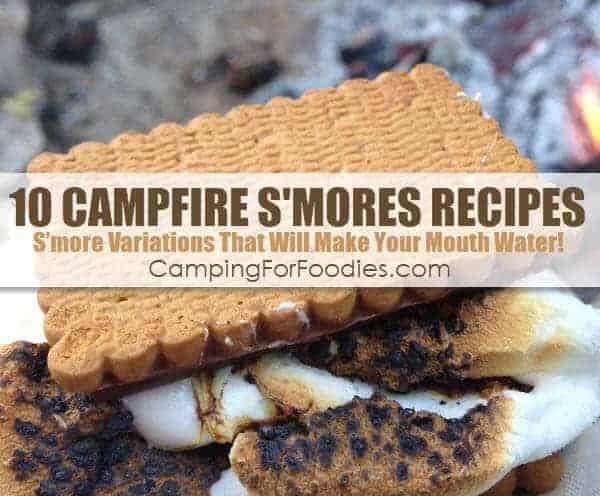 You may not think you need new camping recipes for s'mores but these 10 Mouth-Watering Smore Variations take traditional campfire smores to an entirely new level!
---
Don't you just love foil pack camping food ideas where each camper can build their own unique packet?
This Campfire Hobo Stew Recipe In Foil Packets is so simple and unbelievably tasty.
You just set up the ingredient bar and campers choose what flavors they want in their foil packs that cook over the campfire.
Here are more options to make yummy campfire meals in foil.
---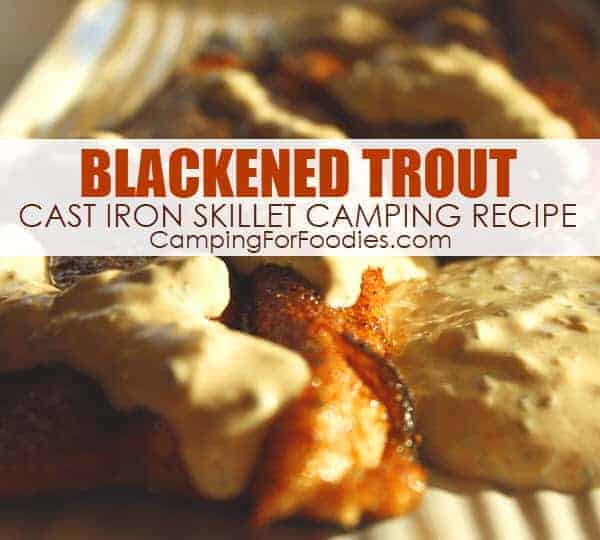 If you are looking for camping food ideas that will have your family offering up rave reviews, you need to make this Blackened Trout With Cajun Cream Sauce Camping Recipe.
It is easy, fast and totally delectable.
---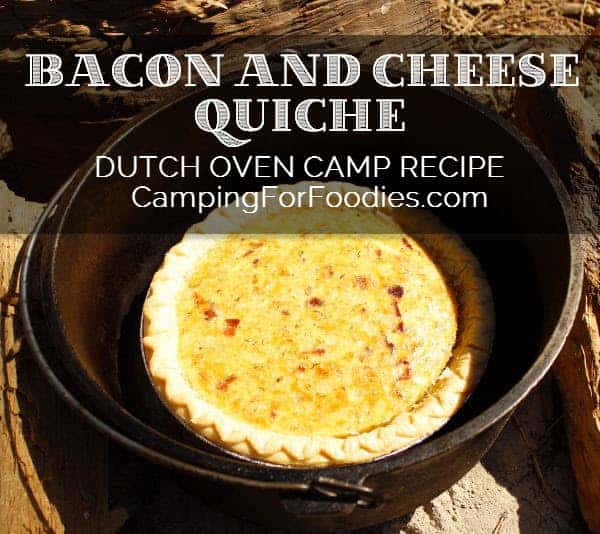 The simple trick of adding bacon to quiche is how I got my husband to love this Bacon And Cheese Quiche Camp Dutch Oven Recipe. It really is scrumptious.
---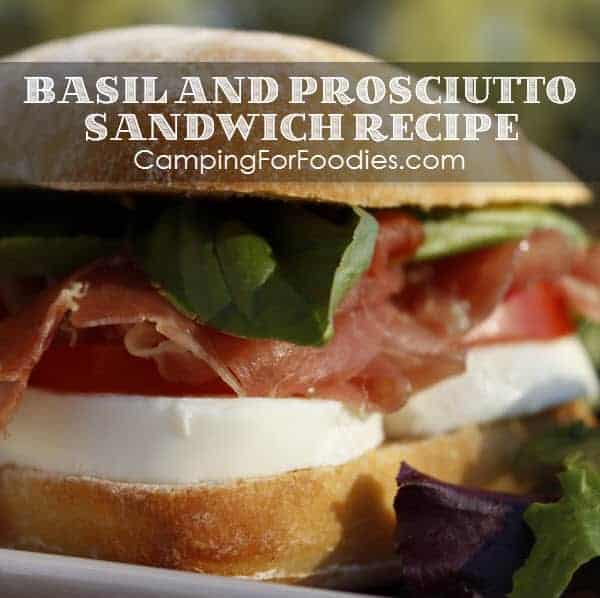 When you are short on time at the campsite, this Basil And Prosciutto Sandwich Camp Recipe is the perfect meal option because you shake a quick and simple vinaigrette, then layer a few fresh ingredients and you have a stunningly tasting cold sandwich.
---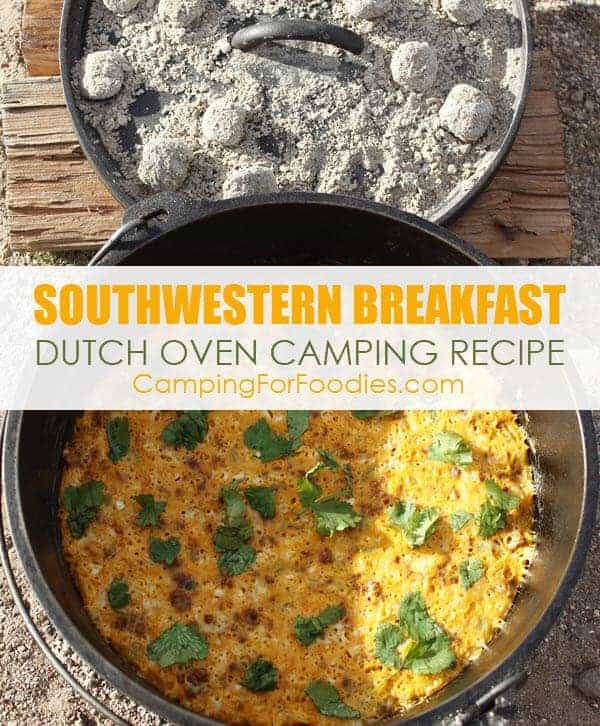 If you think there are only so many ways to serve eggs for breakfast … over easy, sunny side up and scrambled … think again!
This Southwestern Dutch Oven Breakfast Casserole Camping Recipe is one of those camping food ideas that will make it on your camping menu over and over and over again!
---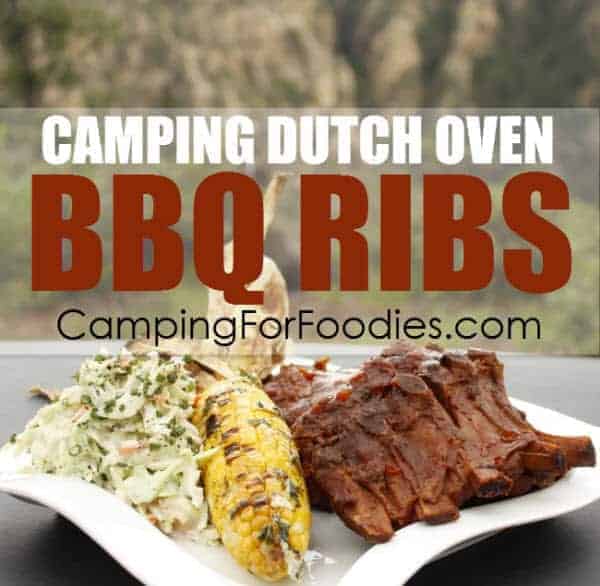 It takes the better part of the day to simmer but when it is finished, this Camping Dutch Oven BBQ Ribs Recipe comes together to make a finger-licking camp meal that won't soon be forgotten.
---
Not only are muffin tin eggs totally adorable … they are fun to make when you are using a campfire for cooking them!
This Muffin Tin Eggs Campfire Recipe is always a crowd-pleaser.
---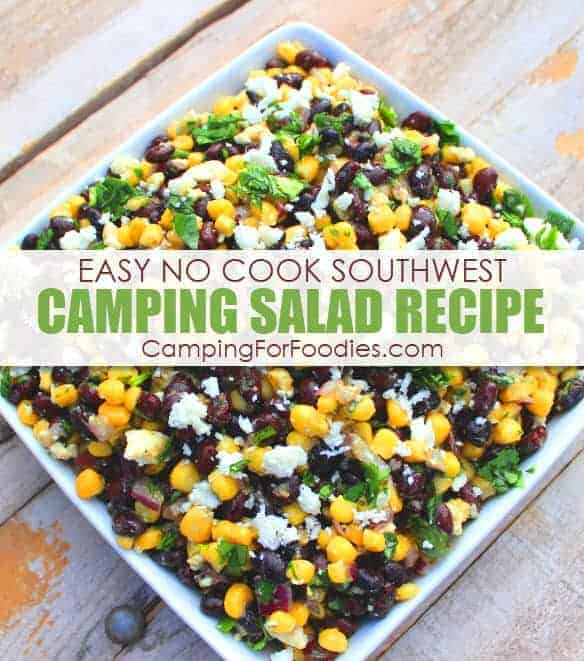 Cold salads make great camping food ideas for side dishes as well as main courses.
This Easy No Cook Healthy Southwest Camping Salad Recipe is packed with flavor and can stand alone as a refreshing main vegetarian dish but adding a grilled chicken breast can satisfy the campers who require a little meat in their meal.
---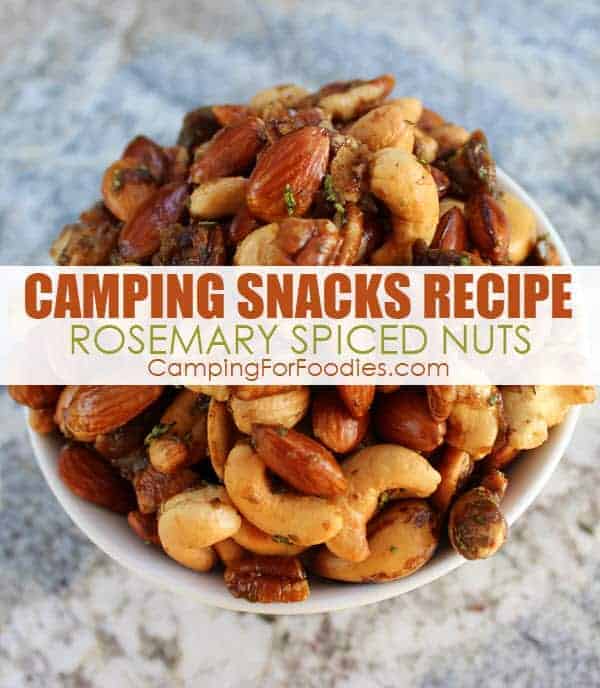 This Rosemary Spiced Nuts Camping Snacks Recipe is a super simple one pot snack that is slightly salty, sweet and spicy.
The fresh rosemary takes these nuts over the top!
---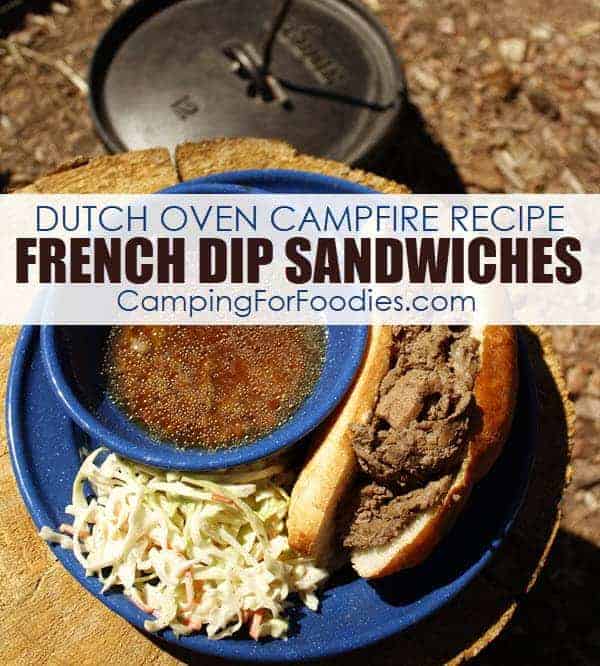 If you need camping food ideas for meat-loving sandwich kind of guys, you need to make this French Dip Beef Sandwiches Dutch Oven Campfire Recipe.
It is a make-ahead freezer meal that you just dump and cook at the campsite.
---
This Pasta In Garlic Sun Dried Tomato Cream Sauce Camping Recipe tastes almost-gourmet but you'll be amazed at how easy it is to prepare right at the campsite!
---
Don't you love serving fruit on the side with your savory breakfast camping food ideas?
If you have time to slice up some seasonal fruit, you need to try this Fresh Summer Fruit Tossed In Honey Mint Syrup Camp Recipe.
It is AMAZING!
---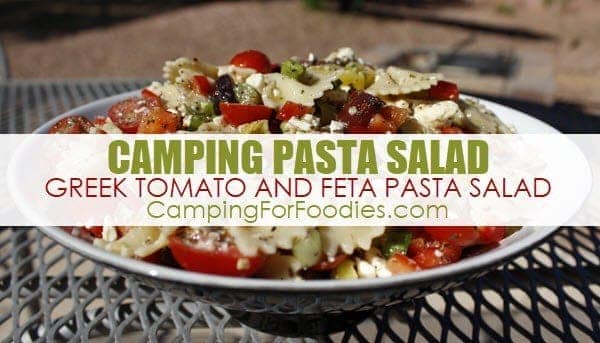 When you can make your camping food at home and just keep it chilled until you are ready to serve it at the campsite, your meal making efforts at the campsite are non-existent.
This Greek Tomato And Feta Camping Pasta Salad Recipe actually tastes better a day or two after you make it so it is the perfect camping food to take on your next camping trip.
---
Be transported across the world without ever leaving your campsite!
This Middle Eastern Inspired Chicken Dutch Oven Camping Recipe has amazing flavors and cooks in minutes!
You cook it in a camp Dutch oven using whatever cooking gear you want … RV stove, camp stove or directly over a campfire!
---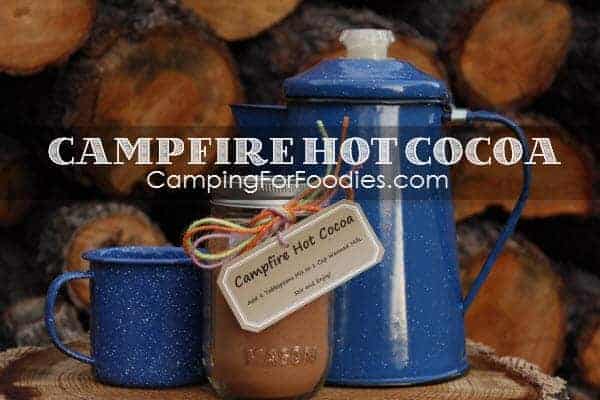 I could not even think about a chilly night around a campfire without also dreaming about a Campfire Hot Cocoa!
This recipe is sweet, creamy and really hits the spot.
---
No time to look for recipes, create a menu and write a grocery list? No Problem! Get our 3-Day Dutch Oven Camp Menu Plan here!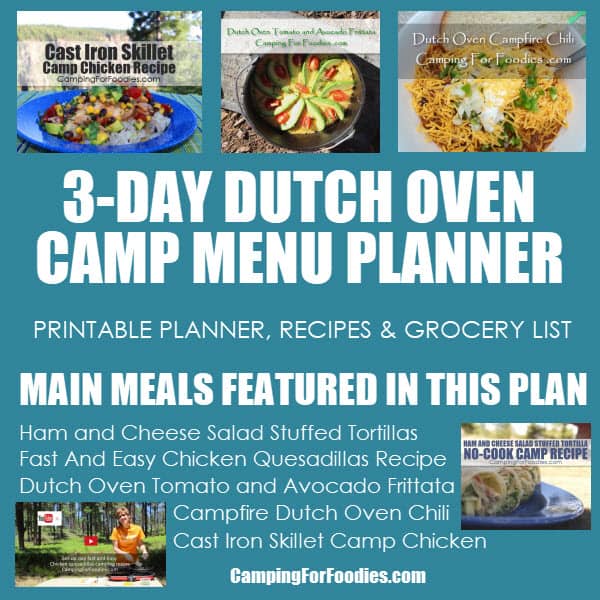 ---
If you need camping recipes and menu ideas, you can find them here at the Camping For Foodies Camping Recipes list.
Don't miss a thing…sign up for Camping For Foodies email updates!
Your purchase of our products will help support World Vision ® Building a better world for children.